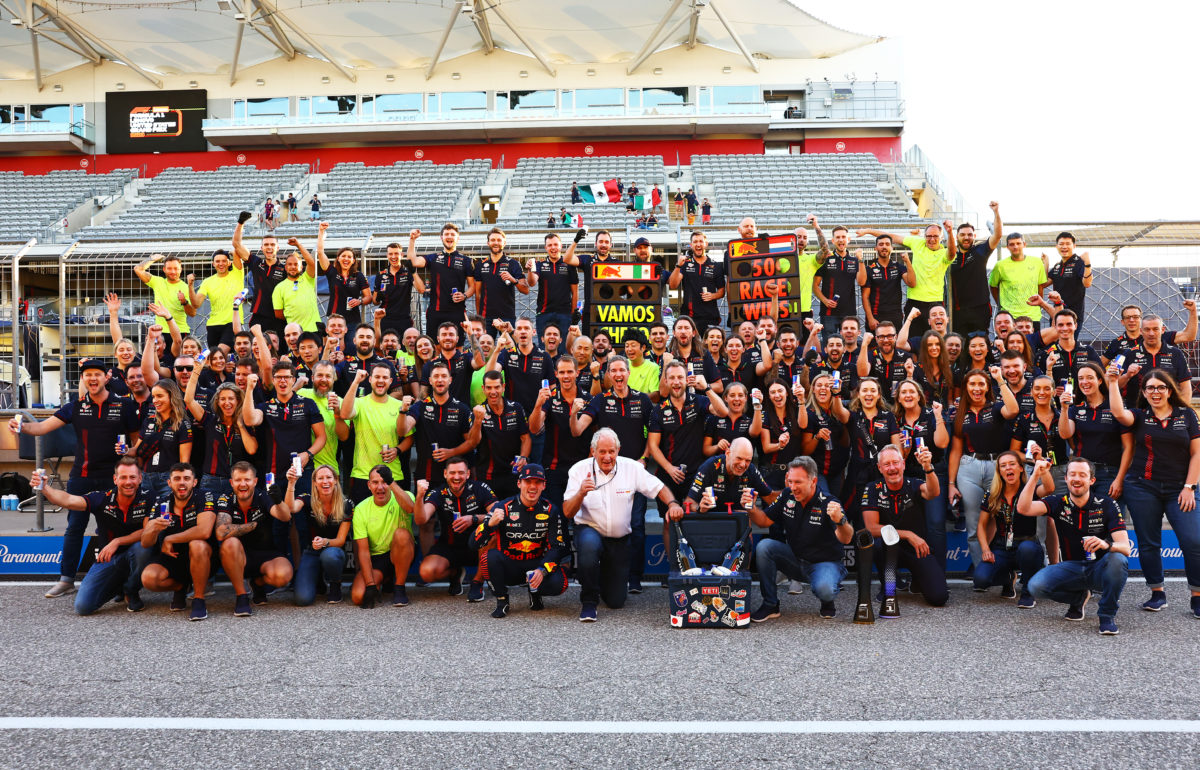 Following his 2023 title clinching weekend in Qatar, Max Verstappen wasted no time leaving his mark on the Lone Star State with victories in the first sprint weekend at Circuit of the Americas.
Coming off wins in Japan and Qatar, Red Bull and Verstappen's form were on full display during the weekend, only faltering when a track limits violation prevented the 3-times champion from securing a positive starting position during Friday's Q3 qualifying session. Prior to the penalty, the Dutchman held the top spot, but was ultimately relegated to 6th position, leaving Ferrari's Charles LeClerc and McLaren's Lando Norris to occupy the front row for Sunday's race.
Saturday's Sprint Shootout saw Verstappen narrowly beat out Charles LeClerc for pole with a scant 0.055 second margin between the two, with Mercedes driver, and local fan favorite, Lewis Hamilton in 3rd. The 19 lap sprint, which started as the light hit golden hour, saw Verstappen trounce off with the victory over Hamilton and LeClerc for his 3rd sprint victory of the season.
Sprint Shootout Highlights: 2023 United States Grand Prix
Catch the action from the Sprint in Austin as Verstappen takes victory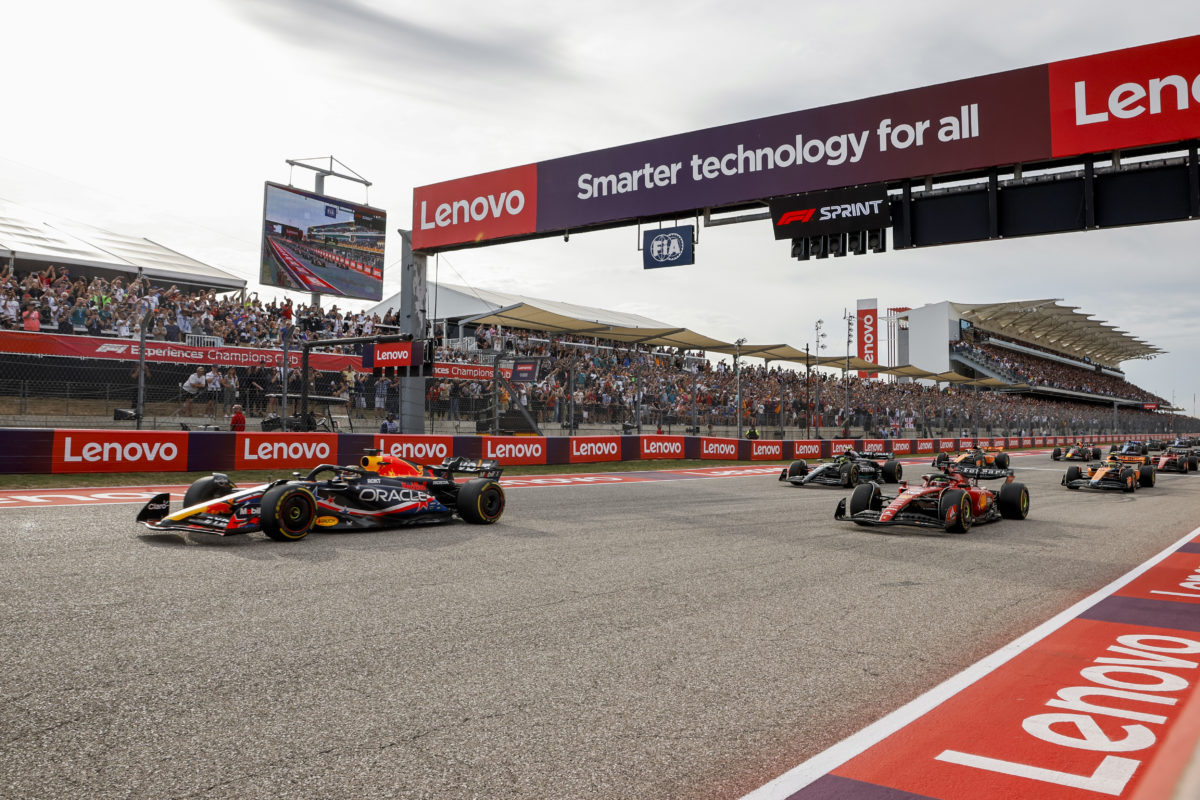 Sunday's race had yet to begin when the grid saw it's first rumblings of change for the grid order. After issues faced on Friday and Saturday, Aston Martin and Haas elected to pull their cars from parc ferme, forcing both teams to start their cars from pit lane. Citing setup changes, the teams forfeited their original grid spots, promoting Daniel Ricciardo, Alex Albon, and Logan Sargeant up to 14th, 15th, and 16th positions.
At 2:00pm local time the lights went out and the field launched towards COTA's "Big Red" Turn 1. Lando Norris immediately challenged polesitter LeClerc up the hill as both battled for position, with Norris emerging as the leader while Lewis Hamilton battled the Ferrari duo of LeClerc and Sainz for the 2nd position. Verstappen, starting in 6th, leapt past Mercedes' George Russell and began his charge towards the front as he looked to secure his 3rd victory on United States soil in 2023.
With varying strategies, Norris, Hamilton, and Verstappen would soon emerge as the contenders for the victory, with Lando leading from lap one only to lose out on the lead to Verstappen at Lap 28. Once in control of the race, Verstappen drove a masterclass of tire management to win out over a hard charging Hamilton by narrow 2.225 seconds. Norris, whoc later stated they didn't have the ultimate pace to win, would finish 3rd.
Today's win marked Verstappens 15th victory of the season and notched his 5th victory in Formula 1. Additionally, he became the first person to win on US soil in 3 different event in a single season.
Relive the action from the United States GP as Verstappen clinches win ahead of Hamilton
***UPDATE***
Following post-race inspections, the cars of Lewis Hamilton and Charles LeClerc have been disqualified from the 2023 United States Grand Prix results. As stated by Formula, irregularities were spotted by the FIA Technical team after a plank wear inspection was carried out.
"The skids located in the area -825 ≥ XR ≥ – 1025 are found to be not in compliance with Article 3.5.9 e) of the 2023 Formula One Technical Regulations."
The disqualification of Hamilton and LeClerc promoted Lando Norris to 2nd position and Carlos Sainz to 3rd. Sergio Perez moves to 4th position, which George Russell jumps from 7th to 5th. Pierre Gasly is now shown as 6th place, Lance Stroll in 7th, Yuki Tsunoda and his fastest lap finish 8t, and both Williams drivers finish in the points,with Alex Albon in9th and American Logan Sargeant scoring his first points in Formula 1 in 10th.