The 2024 FIA Junior WRC championship calendar has been approved and the series will be contested across five FIA World Rally Championship (WRC) rounds in 2024 – including a highly-anticipated return to Finland.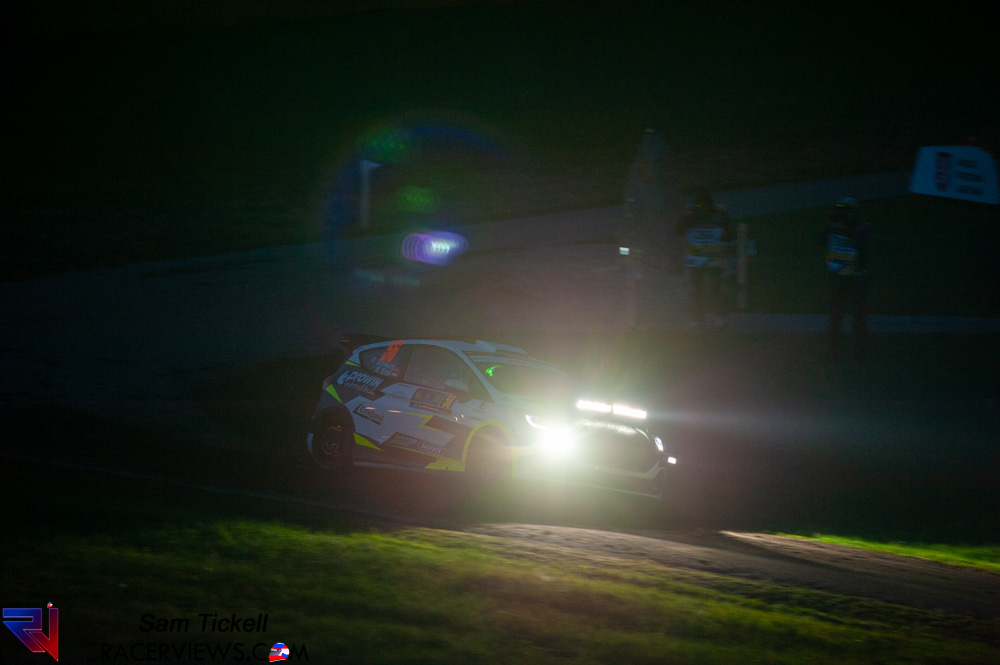 A field of M-Sport Poland-built Fiesta Rally3 Evos, all exclusively equipped with Pirelli tyres and Wolf Lubricants, will battle across a variety of surface types and conditions in the hunt for the biggest prize package in rallying.
The biggest prize package in question includes four fully funded WRC2 drives behind the wheel of the latest specification M-Sport Ford Fiesta Rally2, with 200 Pirelli tyres available plus a full pre-event test day before each round.
A single championship point will be available for every stage win on 2024, while double classification points will also be awarded at EKO Acropolis Rally Greece for drivers who enter at least three Junior WRC rounds in 2024.
Also helping to keep each crew's title hopes alive is the chance to discount their worst classification score, providing they contest all five rounds. All of the above will make sure to provide an unpredictable and exciting championship battle.
2024 promises to raise the bar in competition too, with the championship debuts of several FIA Rally Star drivers as well as recently crowned FIA Junior ERC champion Norbert Maior, who has won a prize package to compete at the highest level of junior rallying.
1. Rally Sweden 15 – 18 February
The rally has regularly played host to the launch of the Junior WRC season since 2018, making it one of the most anticipated rounds of the season. The town of Umeå now hosts the rally and, after two editions, it is becoming favoured for its amazing scenery and snow-white vistas. Snow and ice are classic surfaces that all drivers in WRC must master should they aspire to have any success at the sport's highest level. Make no mistake: snow and ice doesn't mean the drivers are clumsily stuttering around without traction. With studded Pirelli Sottozero Ice tyres fitted to every car, it's one of the fastest rallies of the year. Expect to witness some elegant driving spectacles with one of the most iconic backdrops in rallying.
2. Croatia Rally 18 – 21 April
Croatia Rally is a recent addition to the WRC calendar and hosted the Junior WRC's curtain-raiser in 2021. The rally quickly became a favourite for all involved, offering stage characteristics never before seen in the WRC and providing crews with a tough and testing challenge. Croatia's asphalt roads feature characteristics more commonly found on fast gravel events and include fast corners sweeping over treacherous blind crests which require supreme confidence and total commitment. Due to the high speeds and technical nature, crews must analyse every detail of their pace notes.
3 Rally Italia Sardegna 30 May – 02 June
Rally Italia Sardegna returned to the Junior WRC after a three-year hiatus in 2023, with four different leaders throughout the event as every crew hit trouble. The home round of longstanding Junior WRC partner Pirelli, Italy represents the first of three gravel events in 2023. Crews will face fast but narrow stages with loose gravel which is a continuously developing surface as the soft and sandy top layer covers hard and immovable bedrock beneath.
4 Secto Rally Finland 01 – 04 August
No rally can match the lightning pace and prestige of Secto Rally Finland. The Jyväskylä-based event is the fastest on the calendar, featuring breathless gravel roads with blind crests and jumps, plus flowing fourth and fifth-gear corners which entice drivers to keep their foot planted on the throttle. The forest roads are wide, so picking the correct line is key to unlocking the speed which has helped the rally earn its unofficial moniker of the 'Finnish Grand Prix'. Drivers will need plenty of sisu – a word the Finns use to describe implacable courage.
5 EKO Acropolis Rally Greece 05 – 08 September
Greece has so far made for a dramatic closer to the Junior WRC since returning in 2022. A balance of speed and maturity are the fundamental qualities a successful driver must have at their core, values which are also essential to conquer this rally. Greece offers many challenges and obstacles for crews to overcome, including a mammoth opening day of rallying without a midday service. Heat will test every driver's fitness and concentration levels with ambient air temperatures exceeding 30 degrees centigrade.
Maciej Woda, FIA Junior WRC Championship Manager, said:
"2024 is shaping up to be a stellar year for Junior WRC with the return of Finland's famous roads alongside other completely unique and popular events. I think this calendar offers the best way to sample almost every surface the WRC has to offer and will help to nurture young talents who are focused on growing and developing on the world stage.
"I am particularly excited to turn our attention to next season now, as we are already speaking with several interested competitors. The calendar is the final piece in the puzzle for those who may have had one or two question marks over their plans for next year."
"This calendar comes as a result of close cooperation with the FIA and WRC Promoter. We wanted to find a balance between selecting the most appealing rallies whilst also keeping reasonable spacing between events to help competitors complete their necessary preparations."
Peter Thul, WRC Promoter Senior Director Sport, said:
"The FIA Junior WRC is a fundamental building block in developing future stars of the WRC. Most recent champions Sami Pajari and Robert Virves are now establishing successful Rally2 campaigns while a host of graduates have also achieved accolades at the sport's highest level.
"We will be particularly excited to follow the footsteps of recently-crowned FIA Junior ERC champion Norbert Maior, who like Laurent Pellier this year, has earned a spot in the 2024 FIA Junior WRC programme as part of his prize-winning Junior ERC package. This highlights the WRC Promoter's commitment to creating clear pathways for young drivers to move their way through the FIA Rally Pyramid."