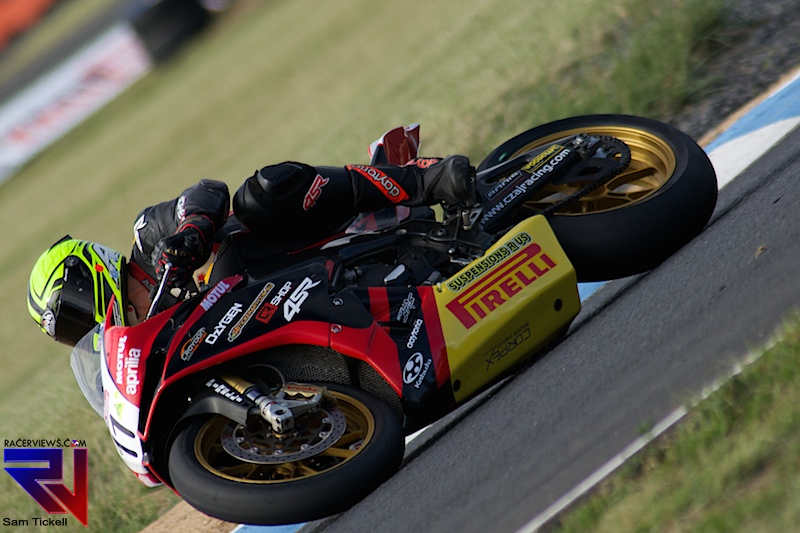 Pirelli is a main-stay of motorcycle racing and has been a major part of the Australian Superbike Championship for the last few seasons.  They have stayed with the Championship through the good times and the bad, and as the ASBK enters a new phase, the Italian brand is back – and racing at the front.
Don Nicholas, Product Manager for Pirelli Moto Link International in Australia joined us for a chat at Round 2 of the ASBK from Morgan Park to discuss the processes, the challenges that Pirelli have when racing in a series like the ASBK and why they chose to commit to the Series again in 2015.
One interesting change to the series this year is that there is no control tyre – with tyre competition opening up, meaning that didn't have it their own way.  Pirelli had to deal with the likes of Dunlop at Morgan Park but would come out on top in both of the Superbike races courtesy of Mike Jones.
The challenge of Morgan Park was heightened insofar that it was first time that the Championship had visited the Queensland track, meaning that there would be no data for most of the teams, and that Pirelli wouldn't have previous experience with the powerful Superbike machines – though they would have some information from previous track day clients.
We also chat to Phil Czaj who, on the Aprilia, is a Pirelli supported rider and he tells us about some the challenges he faces and how Pirelli has helped him come to grips with the track.
Download this episode (right click and save)
Click here to subscribe to RacerViews iTunes channel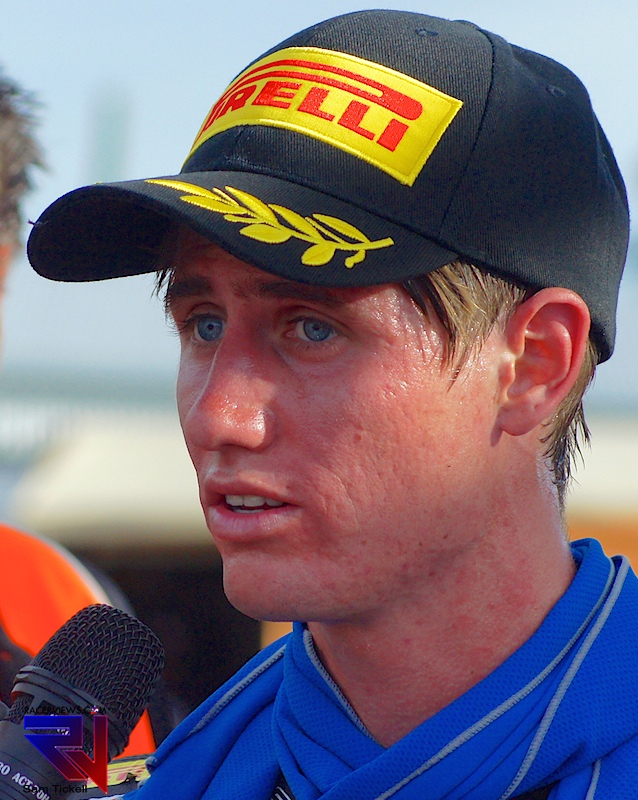 By Sam Tickell, April 2015
RacerViews was established in 2011 and with the aim of delivering a new web experience to motorsport fans. We bring exclusive interviews and photos from motorsports finest drivers of yesterday, today and tomorrow. Our team has over 30 years of experience in the motorsport field. With a heavy presence on Facebook,Twitter and iTunes where we have over 3000 followers, our mission to bring exclusive content is in safe hands. Additionally we have over 1 million views on our G+ page. We have partnered with motorsport teams like Stig Richards Motorsport, One of a Kind Motorsport, Dark Horse Racing and MRT Performance in order to give you the best exclusive motorsport coverage.
We are always looking for new people to join our team. If you are a motorsports photographer or journalist looking for additional exposure or a great place to learn your trade, contact us