New Zealand's Matt Halliday reached the heights of A1GP and Champ Car, raced in the Bathurst 1000 with none other than David Brabham. He raced with success in European sportscar, taking a win in the GT1 World Championship and podiums in the Porsche Supercup. Having taken on the Liqui Moly Bathurst 12 Hour last year, he is back and will compete with International Motorsport in a Class A Audi. We caught up with him to discuss what has been a very successful career.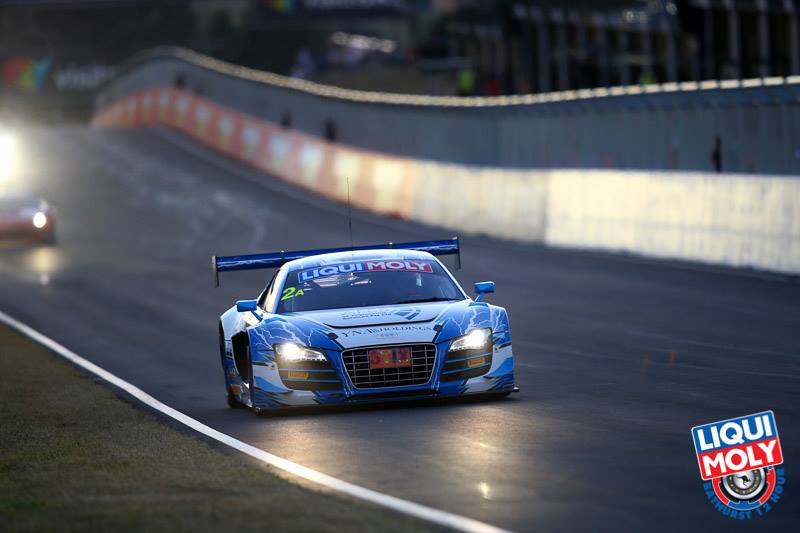 RacerViews: How did your deal for the 2016 Bathurst 12 Hour come to fore?
Matt Halliday: The guys at International Motorsport, I have driven for them for a long time in various forms.  They are the number one racing team in New Zealand. Lyall Williamson has been a friend of mine for a long time and I have done a lot of racing for him in the past in Carerra Cup and other Championships in New Zealand and Australia. They have run Porsche and now Audi racing programs. When they were deciding to jump into GT racing I recommended the Audi to them.  They had a choice of anything in the Volkswagen Group and a few other things. From my experience the Audi is a very good car – a very simple car and a very neutral car when compared to some of the other GT cars.  It is reliable – it is the perfect product.
So when they ordered that, with my experience it was a no brainier to put the deal together. It is very exciting to driving for them again. They have a good bunch of guys. The mechanics have been there for a long time.
RV: The driver combination – you, Andrew Bagnall and Rick Armstrong.  What can we expect from this trio?
MH: I have known both Andrew and Rick for a long time from the GT and Carerra Cup in New Zealand.  The Carerra Cup is the same all over the world – there are a few pro drivers and a few amateur drivers.  It is great to be teaming up with Rick and Andrew again.  It is a big journey for those two, they have a lot of experience in Porsches so to jump up to a GT3 spec car – like a lot of the guys in the field – these are the guys that put the budgets together and employ the professionals like myself – a lot of these guys are making the jump. It is the usual thing to get them acquainted to the downforce, to a higher level of competition throughout the field.
It is the same story when you go to Spa 24 or the Daytona 24, they have big numbered fields because the Pro-Am format works so well.  I did the GT1 World Championship in 2012 and while that was extremely exciting and as a professional driver it was great, the problem was with the economic scales – they can't sustain championships that are all professional driver lineups as there is no one to pay the bills.
It is a big part of being a professional driver these days – yes to work with the team and develop the car but a bigger part of the equation is to work with your AM teammates to get them comfortable, to get them up to speed.  Especially at a track like Bathurst.  In my opinion it is the greatest track on the planet, but a very difficult track with no room for error. You work really hard with your teammates and in my case with Andrew and Rick, I know them really well. We will put in some effort between now and then and we'll get there before the race to give them as many laps as possible.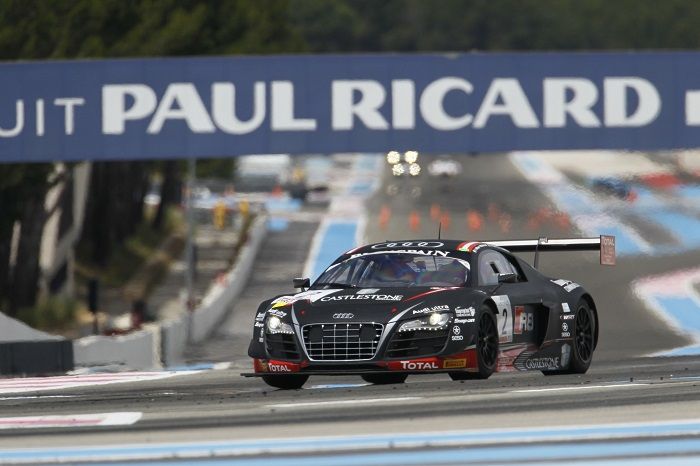 RV: How much does it help you to have competed in last year's 12 Hour?  You were there with Fitzgerald Racing, taking 6th in Class A in an Audi. You also have been there before with the Bathurst 1000 (where he shared with no less than David Brabham).
MH: It is a funny thing.  A lot of people ask which is easier (a V8 or GT3). A GT3 car is technically easier than a V8 Supercar. I did a lot of V8 endurance races but a lot of my career was in an open wheeler and international GT cars where you are dealing with a lot more downforce.  To me the effort is a bit easier than extracting the time out of a V8 Supercar which is a bit of an old tank. But you are going so much faster – and the track is such a high speed, high limit track with no room for error – whilst I find it a fraction easier, to my liking and more enjoyable, the limit is so fine the difference between the last few tenths and destroying the car – the risk is extremely high. None of the pro guys will do a lap around that place and not say it was difficult.  It is extremely difficult. That is the fun and the beauty of the place.
In the Audi it is great.  The Balance of Performance is obviously a big thing in GT racing. It is still being developed and tweaked all the time. People are aware of what cars are strong in what areas. The Audi for outright lap time is normally not there as it is restricted for straight line speed, and with Bathurst being quite quick with two big straights, this doesn't help. But where the Audi wins it back is throughout the course of a race – you can do one less tyre or brake pad stop. The Audi is extremely strong endurance package. You can look after the car through the race and it is a well balanced car. You have the big Bentleys that come powering past you on the straight. For sure sometimes some cars and manufacturers have a lucky season. Audi not normally, as it is has won so often because it is such a great with such great teams running them.  It is interesting and part of the fun and enjoyment.
RV: You mentioned GT1 World Championship. You have also raced other sportscars including Blancpain, Spa 24. What drew you to them and to Europe and what was it like as a New Zealander to go and race them there?
MH: It was fantastic. I grew up racing in New Zealand and Australia. I raced Formula Holden, Indy Lights and Formula Renault and then A1GP.  When you grew up as a kid in my era in the 80s watching F1 – it was the greatest show on the planet. The drivers were household names and while each era changes, for us it was Formula 1 – it was the greatest thing. To grow up watching that and then go and race on those famous tracks, it was extremely good.
I then developed some good relationships with the people over there. To be honest you don't choose where you go in this sport. There are very few people that do. Most of them are going where they can get an opportunity.  Mine fell more towards Europe. Especially after A1GP.  It is an evolving process, especially as a professional racing driver as even some in F1 don't know what is happening from one year to the next. You have to go with the deals.  Europe was good to me and I had some great times.
Racing on tracks like Monza and Spa is always a great thing to look back on when you stop driving. I am very happy I got to do that. The GT1 was great, unfortunately it was the last season of it.  Porsche Supercup was fantastic – all professional drivers.  The Blancpain Series was a great place to be.  I have a good relationship with Stephane Ratel and I hope to be back over in Europe in the near future to do some of those races.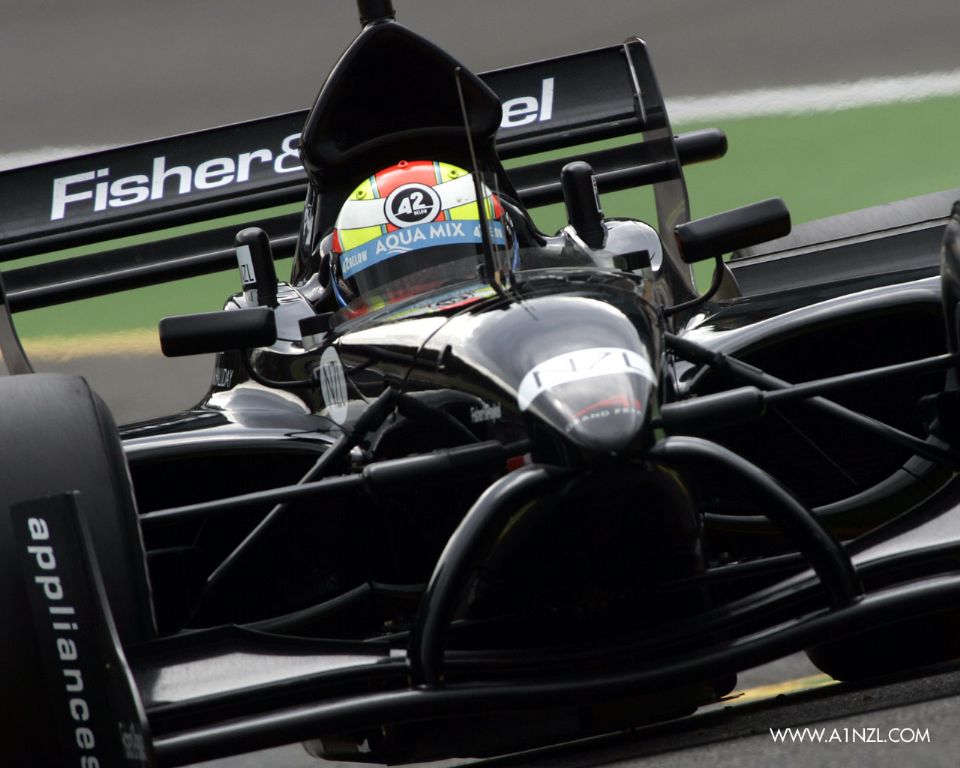 RV: Open wheel as well – if we look at A1GP, you raced there at the start, and also right at the end of Champ Car, in the last year with Conquest for three races.  What was it like in those big power, high downforce machines?
MH: It was the pinnacle. What you want to do. All the young kids that aren't setting their sights on solely being a V8 Supercar driver, it is not a bad move but I couldn't get it out of my system to go and chase Indycar. It is interesting, it was a tough gig. There was a lot of financial support to generate. I was very lucky. The A1GP was the best thing that happened to me. It was a chance – I got the drive based on talent alone, zero money coming to the table.  To be able to represent your country, iconic New Zealand brands and to be able to take on the world when we are relatively unknown was great. We finished second and fourth in the first two championships.  New Zealand's team was always at the forefront and it was fantastic to be a part of that.
The first season was extraordinary. There were some amazing drivers in that. It was a learning experience and you really had to dig deep. You could make a difference by being smart and from an engineering point of view. We achieved a lot and that really helped me and it was great to get that break. Now there are not enough professional open wheel championships. You have F1 and Indycar and only a few guys are making money. You have all these guys from all these feeder series scratching around trying to put other deals together. We were lucky and for me was always the goal.
I would have loved to stay and have a full time Indycar career but that didn't happen. We had a good run and managed to be at a professional level for many years.  A good achievement.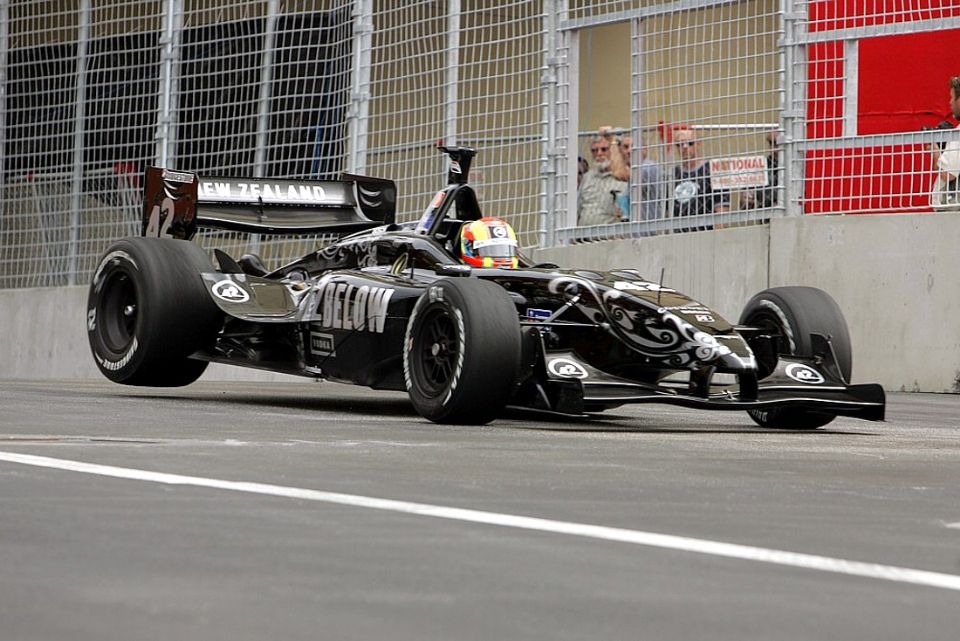 RV: Finally, we are kicking the season off with Bathurst, do you know if you will be racing after that?
MH: I am not completely sure. It is extremely tough. You put in a huge amount of effort to get a GT deal together. I always like to get in, I did a few of races in the Lamborghini Super Trofeo series. I have a couple of teams that I drive for through the year for both racing and development. They are always trying to put programs and packages together. I am still looking at overseas though I have a number of business interests now in the USA, but am looking at deals where I can win races.  The money is not there, especially to go and do deals for five, eight, ten round championships overseas. The Blancpain Endurance Series i good but to pick and choose some of the best GT races on the planet – there is nothing wrong with that either.  People know my number, they know where I am. There are opportunities here and there and if there is a good one, I will jump on it. GT racing, I still have a lot to offer. Hopefully we can put a few deals together on the back of Bathurst but if I can only do one race, Bathurst is great.
RV: Thanks for joining me
MH: Thank you – I can assure you it will be an exciting race, Bathurst has positioned itself as one of the best races in its short history and I can assure you it will only get stronger and stronger.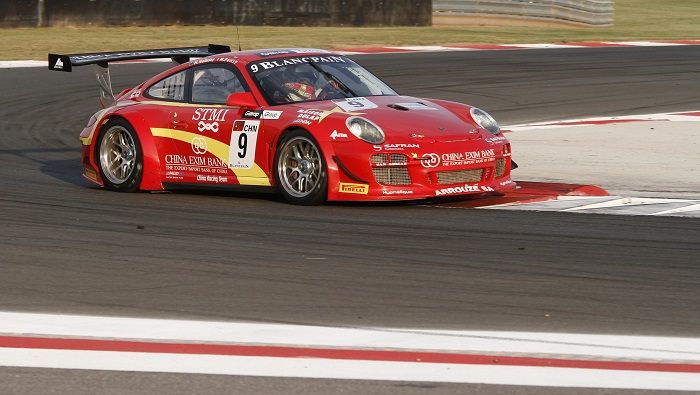 —
Sam Tickell, January 2016
RacerViews was established in 2011 and with the aim of delivering a new web experience to motorsport fans. We bring you more than just the news.  Our exclusive interview and galleries brings you the views from the track, from the racers. Our extensive race review collection allows you to keep up with the action from around the world. Our team of passionate pros have decades of experience in the motorsport field. Our social media presence on Facebook, Twitter and iTunes  bring you more, a holistic experience.  We have more than 3100 followers on Twitter and more than 2 million views on Google Plus.  Our mission is to bring exclusive content is in safe hands. Over the time we have partnered with motorsport teams likeAndreas Wirth, Stig Richards Motorsport, One of a Kind Motorsport, Dark Horse Racing and MRT Performance in order to give you the best exclusive motorsport coverage.
We are always looking for new people to join our team and we are always looking to publish stories, photos and audio in world-class publications around the world. If this interests you contact us