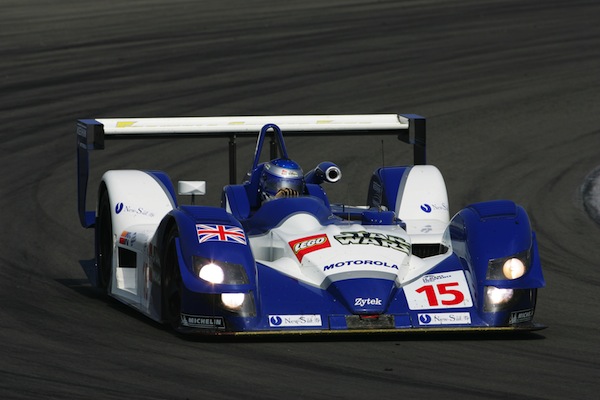 [mudslide:picasa,0,racerviewsphotos,5921774544301459985,13,400c,center]
In our ongoing look back at the ALMS we caught up with Tom Chilton who famously won at Laguna Seca in 2005 beating out the all dominant Audi team. He confirms that the efforts from the Arena team and the Zytek squad was a fraction of what Audi spend and was a victory he was truly proud of.
While his career in sportscars was short, Chilton won on both sides of the Atlantic with Zytek, taking out the 2005 ELMS 1000km of the Nurbrugring and the 2005 ALMS race at Laguna Seca.  He would also race in the ELMS in 2007 alongside his brother, Max – who now races in F1 with Marussia.
As we find out in this interview, Tom was fond of his sportscar days and would jump at the chance to have a run in top line sports cars again – to go alongside his WTCC efforts.
Relive the 2005 ALMS race at Laguna Seca
httpv://youtu.be/Txi3toZTNjY
[mudslide:picasa,0,racerviewsphotos,5925216173192473137,576,center]
Chilton's Zytek sportscars in Europe (photos courtesy of the European Le Mans Series)

[mudslide:picasa,0,racerviewsphotos,5921774544301459985,7,600c,center]
Chilton's WTCC ride
Listen to this episode; (right click. "save as")
Click here to subscribe to RacerViews iTunes channel
—-
By Sam Tickell, September 2013
RacerViews was established in 2011 and with the aim of delivering a new web experience to motorsport fans. We bring exclusive interviews and photos from motorsports finest drivers of yesterday, today and tomorrow. Our team has over 30 years of experience in the motorsport field. With a heavy presence on Facebook, Twitter and iTunes where we have over 2800 followers, our mission to bring exclusive content is in safe hands. We have partnered with motorsport teams like Stig Richards Motorsport, One of a Kind Motorsport, Dark Horse Racing and MRT Performance in order to give you the best exclusive motorsport coverage.
We are always looking for new people to join our team. If you are a motorsports photographer or journalist looking for additional exposure or a great place to learn your trade, contact us