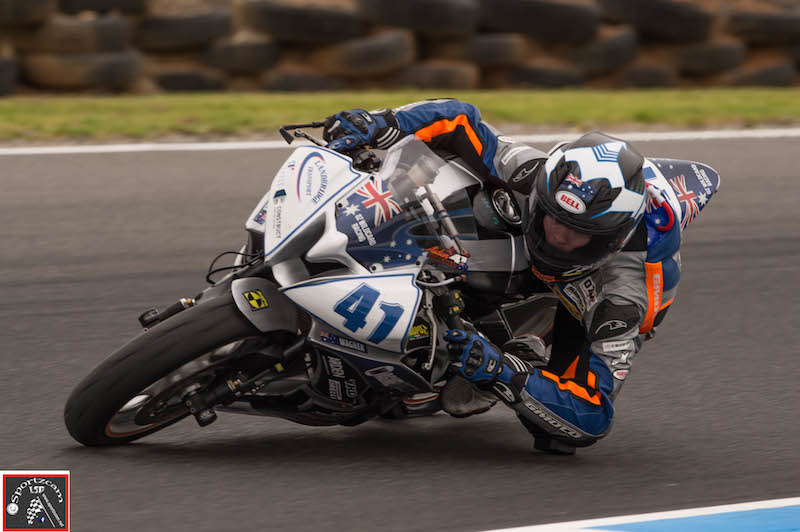 Leonard Smith is at the World Superbike opener this weekend at Phillip Island and caught up with Aiden Wagner.  The young Aussie is competing as a wildcard in the World Supersport Championship and has shown good speed so far this weekend.
Wagner is racing with the Australian run Oz Wildcard Racing, set up specifically for weekends like these and to give young Australian talent a shot in World Championship events.
Wagner has been competing in Australian Supersport racing for the last few years, achieving great results during his time.  He has season long battles with Daniel Falzon and knows how to fight at the front.
For this weekend, it is a learning experience for Wagner having competed in a Moto2 WIldcard at the end of last year at the MotoGP round at Phillip Island.
Despite his lack of experience in international events he has shown impressive pace, qualifying 12th with a 1:34.702, 1.3 seconds of Jules Cluzel's pole time.
In this interview, Leonard and Aidan talk about his weekend, expectations and riding in the World Supersport field.
Download this episode (right click and save)
Click here to subscribe to RacerViews iTunes channel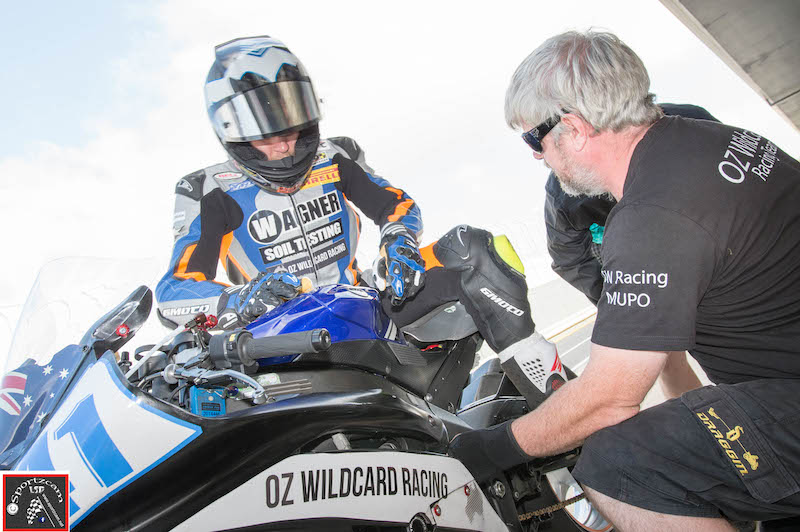 Interview and photos by Leonard Smith,  February 2015
RacerViews was established in 2011 and with the aim of delivering a new web experience to motorsport fans. We bring exclusive interviews and photos from motorsports finest drivers of yesterday, today and tomorrow. Our team has over 30 years of experience in the motorsport field. With a heavy presence on Facebook,Twitter and iTunes where we have over 3000 followers, our mission to bring exclusive content is in safe hands. Additionally we have over 1 million views on our G+ page. We have partnered with motorsport teams like Stig Richards Motorsport, One of a Kind Motorsport, Dark Horse Racing and MRT Performance in order to give you the best exclusive motorsport coverage.
We are always looking for new people to join our team. If you are a motorsports photographer or journalist looking for additional exposure or a great place to learn your trade, contact us