Rally Mexico was run over the weekend with Seb Ogier taking out round 3 of the World Rally Championship. We take a look at what happened.

WRC
Sébastien Ogier maintained his unbeaten record in the 2015 FIA World Rally Championship after easing to a third consecutive victory at Rally Guanajuato Mexico on Sunday.
Ogier had predicted a win was impossible due to an unfavourable start position. But he overcame the odds to win the four-day gravel event by 1min 18.8sec and extend his lead in the drivers' standings to 34 points after three rounds.
Mads Østberg won an exciting all-Norwegian battle for second. He headed Andreas Mikkelsen by 6.3sec after Mikkelsen lost his chance by spinning in this morning's opening stage.
Ogier took the lead on Thursday night's second special stage and was never again headed. Despite opening the roads on Friday and sweeping slippery gravel from the surface, his selection of two soft compound Michelin tyres in unusually cold conditions proved inspired.
The Volkswagen Polo R driver smashed his rivals in the 44km El Chocolate test to build a lead. Once Thierry Neuville rolled and team-mate Jari-Matti Latvala retired on Saturday, after hitting a bank and destroying his suspension, Ogier cruised home.
"Absolutely incredible! I am so happy and proud of this victory in Mexico. It is one of the best wins of my career. Julien and I had a perfect weekend, the Polo was fantastic, and the team did a magnificent job. We pushed like crazy from the word go in the cockpit, came up with the cleverest tyre selection on Friday – and were rewarded in the end. It is my third win in a row here. The Rally Mexico seems to be kind to me. And I love coming here. The route suits me, the countryside is fantastic, and the fans make the rally a great fiesta every year."

Sébastien Ogier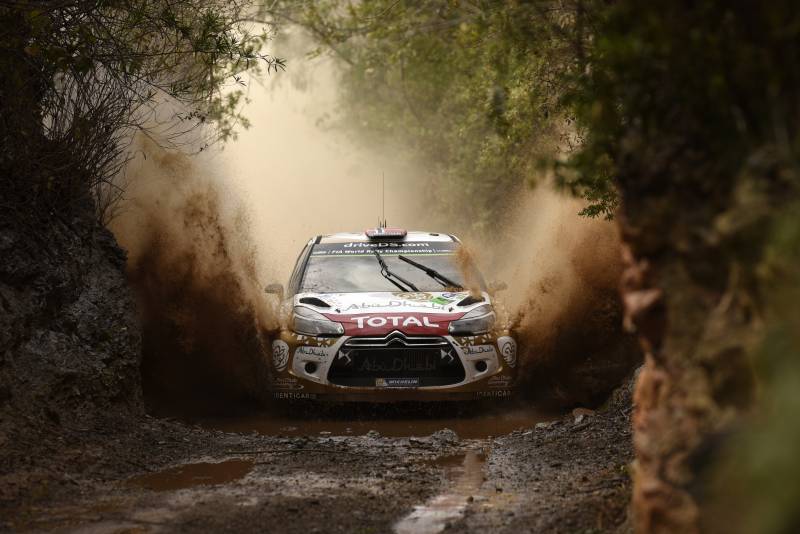 "I'm pleased to have shown that I was capable of maintaining a very strong pace throughout the rally. Second place is an excellent result for the debut gravel outing of the 2015-spec DS 3 WRC. It will give us confidence for the rest of the season. We have to keep working and build on these foundations to improve further."

Mads Østberg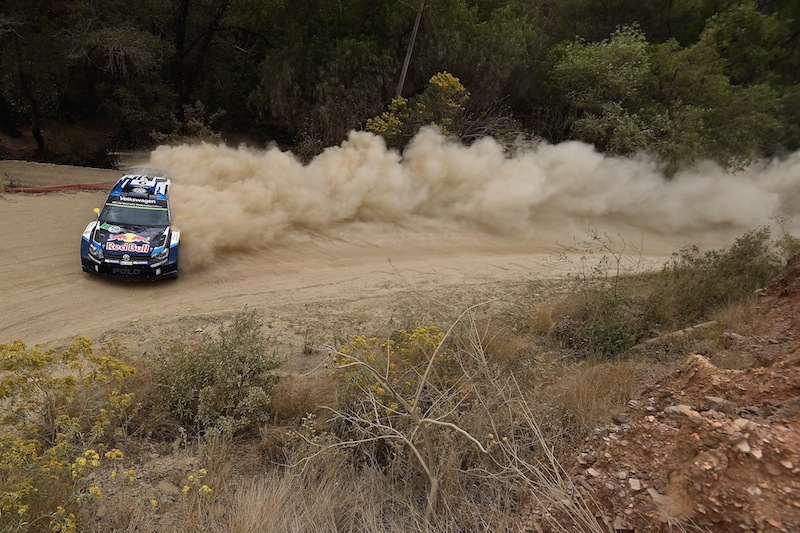 "Third place at the Rally Mexico plus two bonus points on the Power Stage – that is an absolutely fantastic result for us. We do not have an awful lot of experience of the special stages, so always set a safe pace. Our plan was to get through each special stage without making any mistakes. We executed that perfectly. I am totally happy with our rally. And second place in the championship does not look bad either."

Andreas Mikkelsen
WRC2
Nasser Al-Attiyah started the defence of his WRC 2 title in perfect fashion on Sunday by cruising to victory at Rally Guanajuato Mexico by almost eight minutes.
The Qatari, driving a Ford Fiesta Regional Rally Car, started the final leg with a massive advantage following the retirement of leader Yurii Protasov yesterday and took no risks to secure maximum points.
Protasov held a narrow lead over Al-Attiyah until yesterday afternoon when the Ukrainian went off the road and damaged his Fiesta RRC's radiator.
Peru's Nicolas Fuchs finished second in a Fiesta R5, despite breaking his car's anti-roll bar today. He held off DMACK's Jari Ketomaa by 21.2sec, but third was sufficient to give the Finn a clear lead in the championship standings.
"We had a good fight all week but we were very clever. Conditions were tough and I used my head. This was Matthieu's (co-driver Baumel) first time in WRC and he did a really good job."

Nasser Al-Attiyah
Honourable mention
"If you are in a lake, close to the limit of your life and fighting for it, when you finally win that fight it's an amazing feeling,"

"I opened the seat belts and immediately after opening the door the car filled with water. Then it went down in a short time.

It was a bit scary when I got out the car. The intercom wire was still fixed and it was difficult to unplug, so it was dragging me under the water. That was a **** feeling but luckily I had enough force to unplug it. A few seconds later the car was gone."

"I didn't care how hard it was, I just had to get out. It was really on the limit. We were alone. There were spectators but they were far too far away and couldn't help.

"When we started to swim to the edge, we had to swim 5-6 metres. It was quite a bit of work with helmets on. I'm not sure if I'm a good swimmer, but I survived so I'm good enough."

"It was a downhill braking in the compression and something broke in the front right. The wheel was turning out and it dragged us to the edge of the road."

"When I saw the water and we rolled I told Raigo we had to move fast but that was all. I shouted that to him just before we went into the water."
FIA Rally World Championship (WRC),
Rally Mexico – Final Results
1.    Sébastien Ogier/Julien Ingrassia (F/F), Volkswagen    4h 19m 13.4s
2.    Mads Østberg/Jonas Andersson (N/S), Citroën    + 1m 18.8s
3.    Andreas Mikkelsen/Ola Fløene (N/N), Volkswagen    + 1m 25.1s
4.    Elfyn Evans/Daniel Barritt (GB/GB), Ford    + 3m 40.2s
5.    Dani Sordo/Marc Martí (E/E), Hyundai    + 5m 01.8s
6.    Martin Prokop/Jan Tománek (CZ/CZ), Ford    + 6m 36.1s
7.    Nasser Al-Attiyah/Matthieu Baumel (Q/F), Ford    + 14m 52.7s
8.    Thierry Neuville/Nicolas Gilsoul (B/B), Hyundai    + 22m 43.3s
9.    Nicolas Fuchs/Fernando Musano (PE/RA), Ford    + 22m 49.0s
10.    Jari Ketomaa/Kaj Lindtsröm (FIN/FIN), Ford    + 23m 10.2s
All materials courtesy of the relevant press offices (WRC, MSport, Citroen & Volkswagen) – March 2015