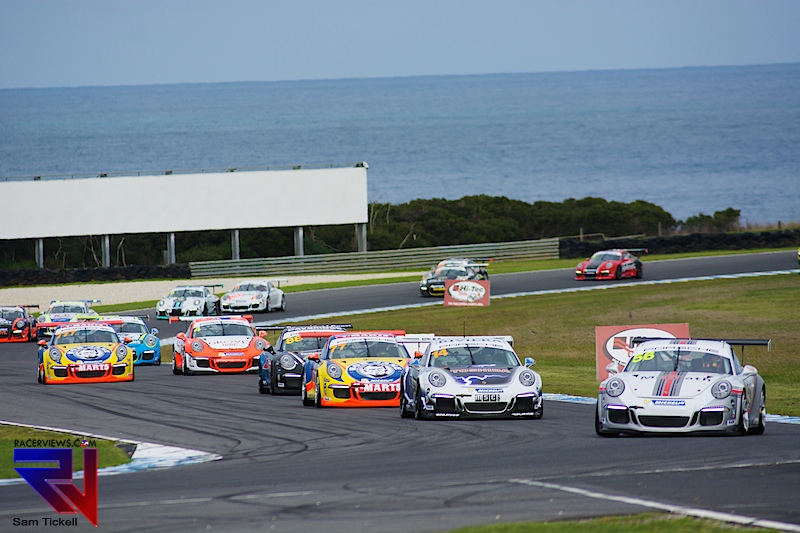 Nick Percat was an ace at the Porsche Carrera Cup Pro/Am race at Phillip Island, racing with Shane Smollen. Percat immediately adapted to the Porsche/Michelin package and immediately resumed his V8 Supercars rivalry with Scott McLaughlin.
The pair engaged in huge battle throughout race one, with the pair trading places and never separated by much more than a second or two. Together with Smollen, he would take out race one.
Race two would see him fight with Nick Foster and while the Percat wouldn't take the win, he would take second and Percat/Smollen duo were awarded the over round win.
It has been a hectic year for Percat, joining the Lucas Dumbrell V8 team and being an integral part in brining that team from a-somewhat amateur outfit to a professional outfit.
This race weekend presented Percat with an opportunity to race relatively pressure-free and also to help others.  Very much the motorsport man, he was watching the Formula Ford races with interest (in fact he was watching one while this interview was happening) as he was a mechanic for a friend that was racing in the series.
Even when they reach the top, some still love the sport and help the next generation!
Download this episode (right click and save)
Click here to subscribe to RacerViews iTunes channel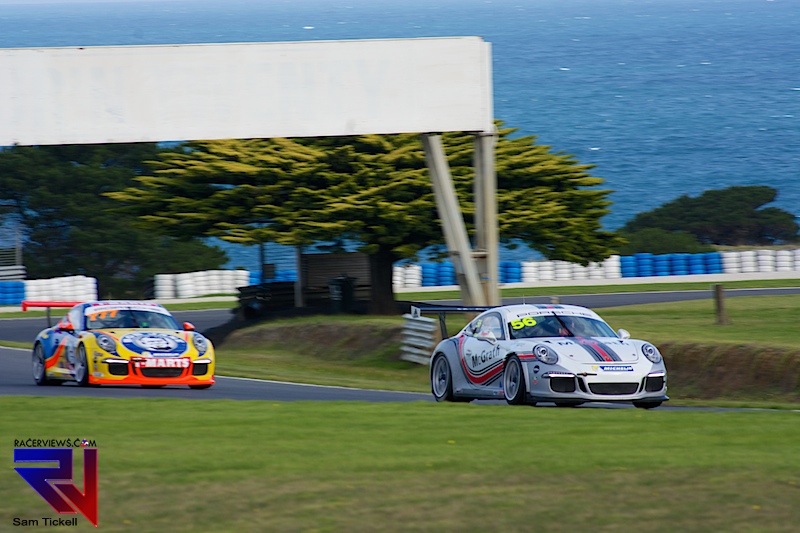 —
By Sam Tickell, June 2015
RacerViews was established in 2011 and with the aim of delivering a new web experience to motorsport fans. We bring you more than just the news.  Our exclusive interview and galleries brings you the views from the track, from the racers. Our extensive race review collection allows you to keep up with the action from around the world. Our team of passionate pros have decades of experience in the motorsport field. Our social media presence on Facebook, Twitter and iTunes  bring you more, a holistic experience.  We have more than 3100 followers on Twitter and more than 1.5million views on Google Plus.  Our mission is to bring exclusive content is in safe hands. Over the time we have partnered with motorsport teams like Andreas Wirth, Stig Richards Motorsport, One of a Kind Motorsport, Dark Horse Racing and MRT Performance in order to give you the best exclusive motorsport coverage.
We are always looking for new people to join our team. If you are a motorsports photographer or journalist looking for additional exposure or a great place to learn your trade, contact us
http://gty.im/464557972