When a couple of centimetres makes all the difference.
It was the first turn of the first lap of the Australian Formula 3 race at Queensland Raceway.  Tim Macrow and Chris Anthony had both been beaten to pole by the 15 year old local Cameron Sheilds and the Championship protagonists were looking to get revenge.
Anthony had started on the front row in second place with Macrow just one place behind in third.
Come the green light Anthony bogs down a little and Macrow can get the edge.  Through turn one they are side by side with Macrow on the outside, slightly ahead.
On the exit, Macrow had a little room on the outside but turned slightly down, Anthony on the inside was edging out so very slightly and this happened…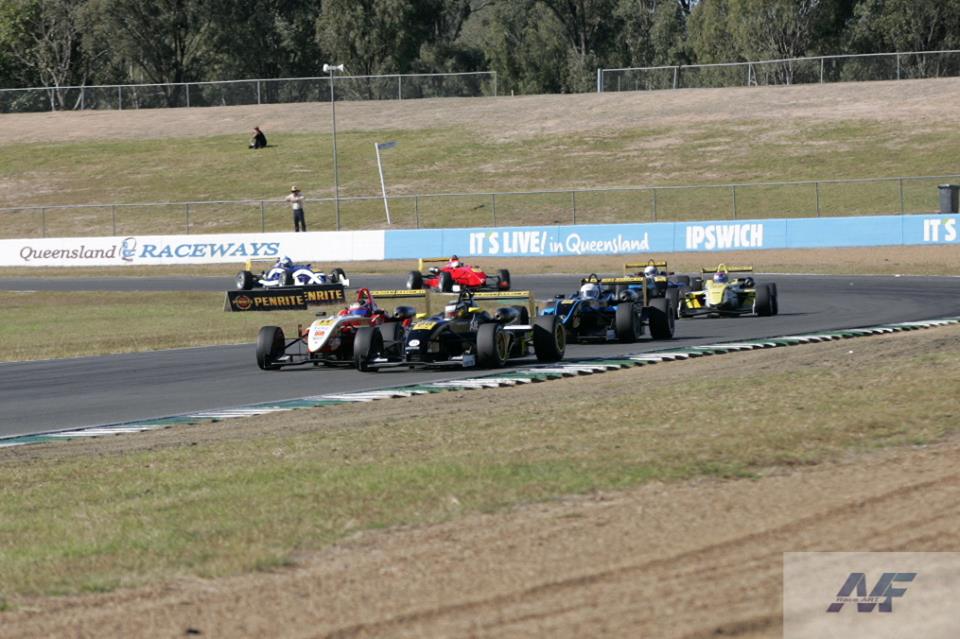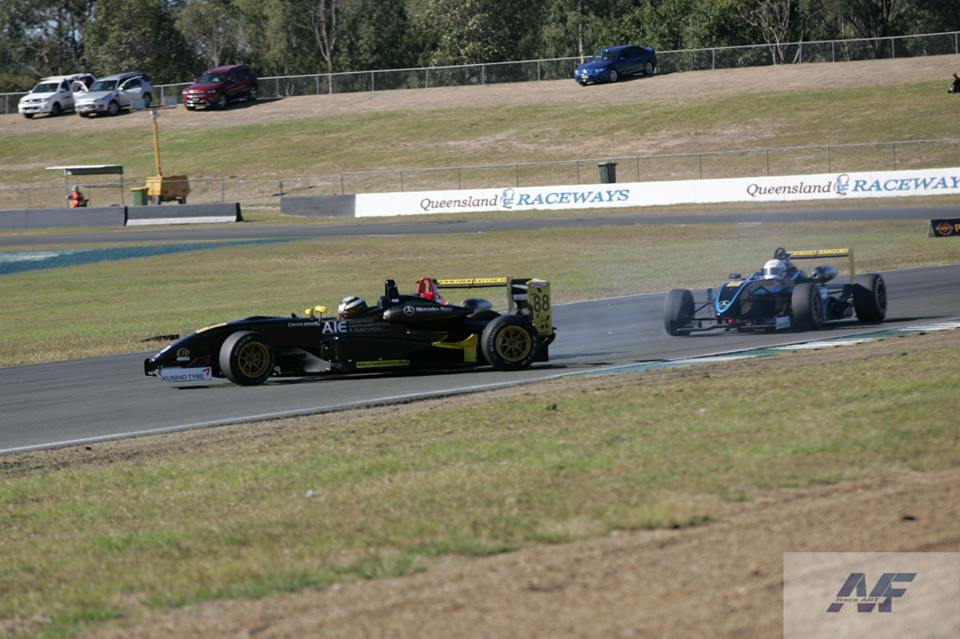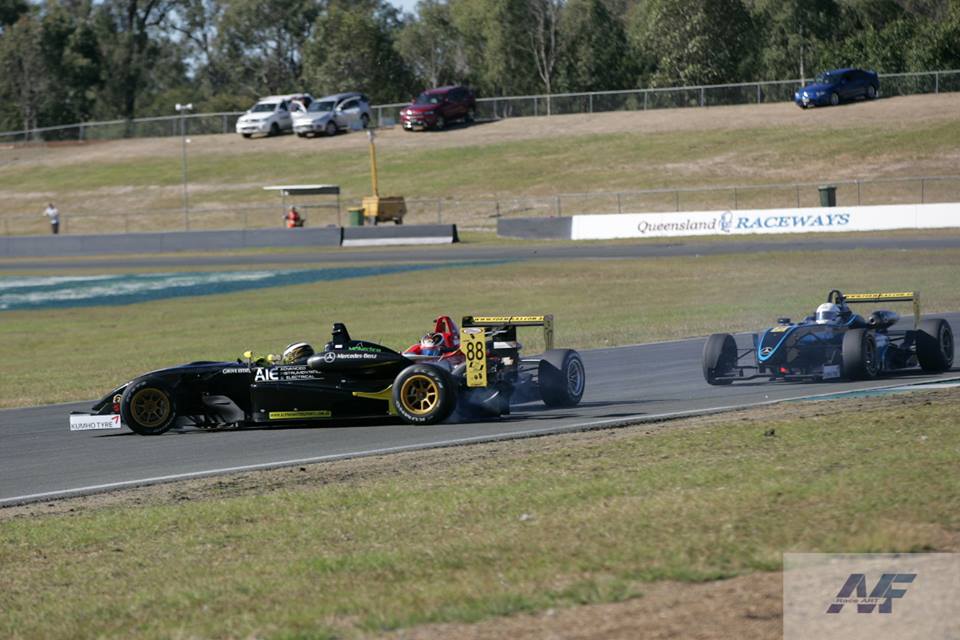 Check out onboards of the accident here
Needless to say their races were virtually over. Macrow retired on the spot – and was later reprimanded by the stewards.
Anthony on the other hand limped back to the pits where the team used a racer tape and an allen key to get the McDonalds car back out, limping around to reach half distance and take some points.
No great harm, just close racing…
The Racerviews Info
Photos by Michael Ford July 2016
Words by Sam Tickell
RacerViews was established in 2011 and with the aim of delivering a new web experience to motorsport fans. We bring you more than just the news.  Our exclusive interview and galleries brings you the views from the track, from the racers. Our extensive race review collection allows you to keep up with the action from around the world. Our team of passionate pros have decades of experience in the motorsport field. Our social media presence on Facebook, Twitter and iTunes  bring you more, a holistic experience.  We have more than 3100 followers on Twitter and more than 2 million views on Google Plus.  Our mission is to bring exclusive content is in safe hands. Over the time we have partnered with motorsport teams likeAndreas Wirth, Stig Richards Motorsport, One of a Kind Motorsport, Dark Horse Racing and MRT Performance in order to give you the best exclusive motorsport coverage.
We are always looking for new people to join our team and we are always looking to publish stories, photos and audio in world-class publications around the world. If this interests you contact us