The final Suzuka 1000km was the race everyone wanted to win, and we were no different. All things considered though, finishing 8th wasn't a bad result for the Gulf Porsche after a long, exciting race in front of a packed house full of adoring Japanese fans.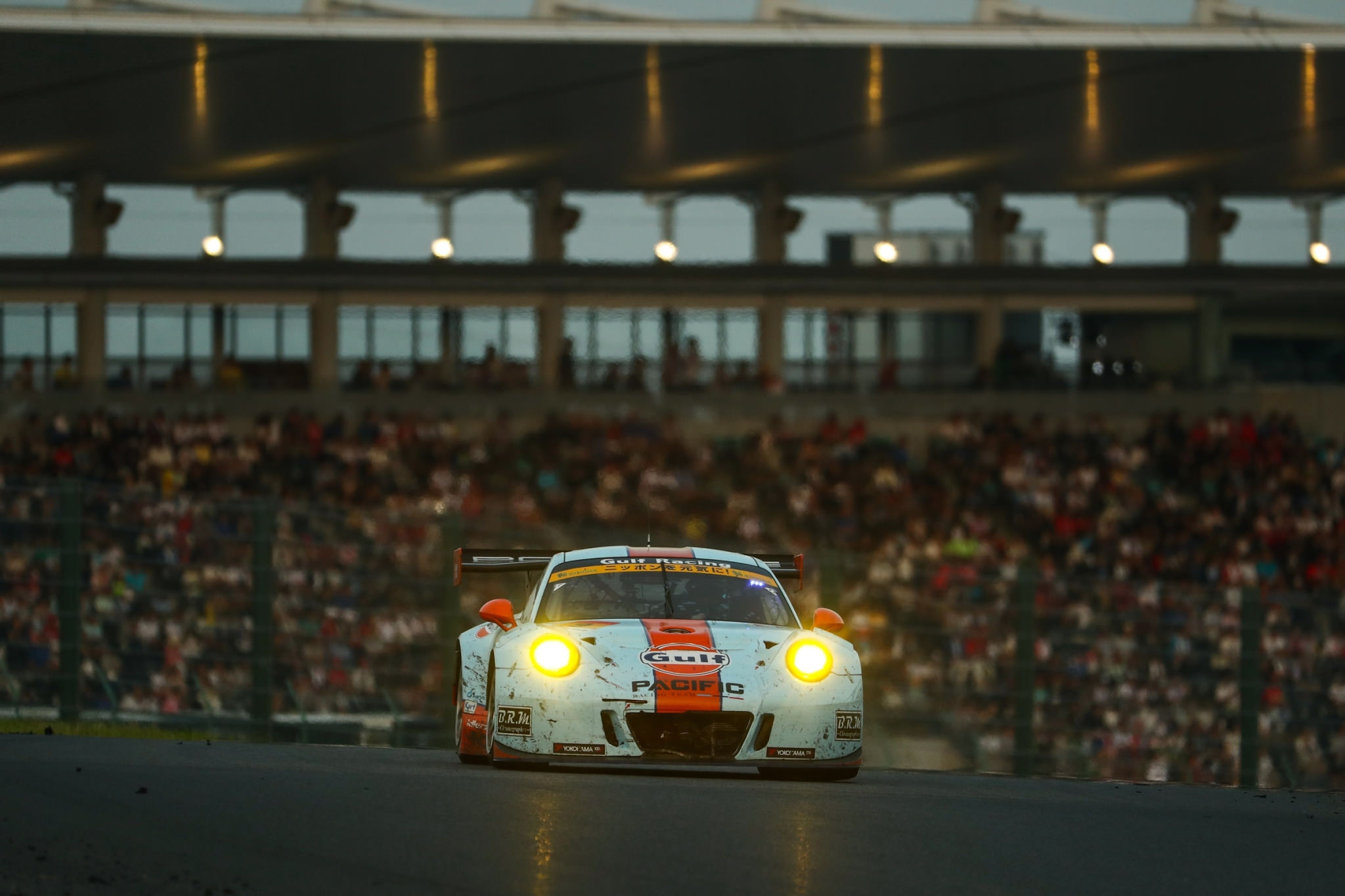 We were slow off the mark all weekend, and one step behind where we needed to be on raw pace. Carrying a new front tyre into the race (which we hadn't tested prior) we couldn't emulate the speed we showed during in-season testing back in June, and struggled to find the sweet spot with the car.
With a limited programme in the build up to the race, we had to make do. It wasn't a 'qualifying car', and that showed with a lacklustre performance that only netted us 18th on the grid. In race trim though, it wasn't too bad at all.
The key in the race was going to be breaking free of the traffic around us. Sure enough, we lost a lot of time in the first stint, but an early pit stop gave us some breathing room until a drive through penalty dropped Mineo to the rear of the 30-car field and left us with a mammoth task ahead of us to recouperate.
More slick pit work by the Gulf crew and some measured driving got us back onto the lead lap, and after 173 laps of the epic Suzuka course we had found our way back into the top ten, to finish 8th and move up into 8th in the overall standings.
It doesn't sound like much, but gathering points on the bad days is just as important as relishing the podiums on the good days. I'm satisfied with how things panned out for us.
Having some Kiwi support at Suzuka was brilliant, with the Baldwin's from Cuesko – one of my local sponsors – taking in their first SUPER GT experience and (as expected) they absolutely loved it!
There's a bit of a break now, before the flyaway round in Thailand at the scorching Buriram circuit. I've been there before at the wheel of a Lamborghini and a McLaren, but the Porsche will be a new kettle of fish. I'm excited to put our best food forward in the 300km race.
Thanks for your support!
Jono Lester