Ben Gersekowski, together with his Leipert Motorsport teammate, Rory Collingbourne arrived in Japan for the Fuji round of the Lamborghini Trofeo Asia Series full of confidence having achieved a string of podiums.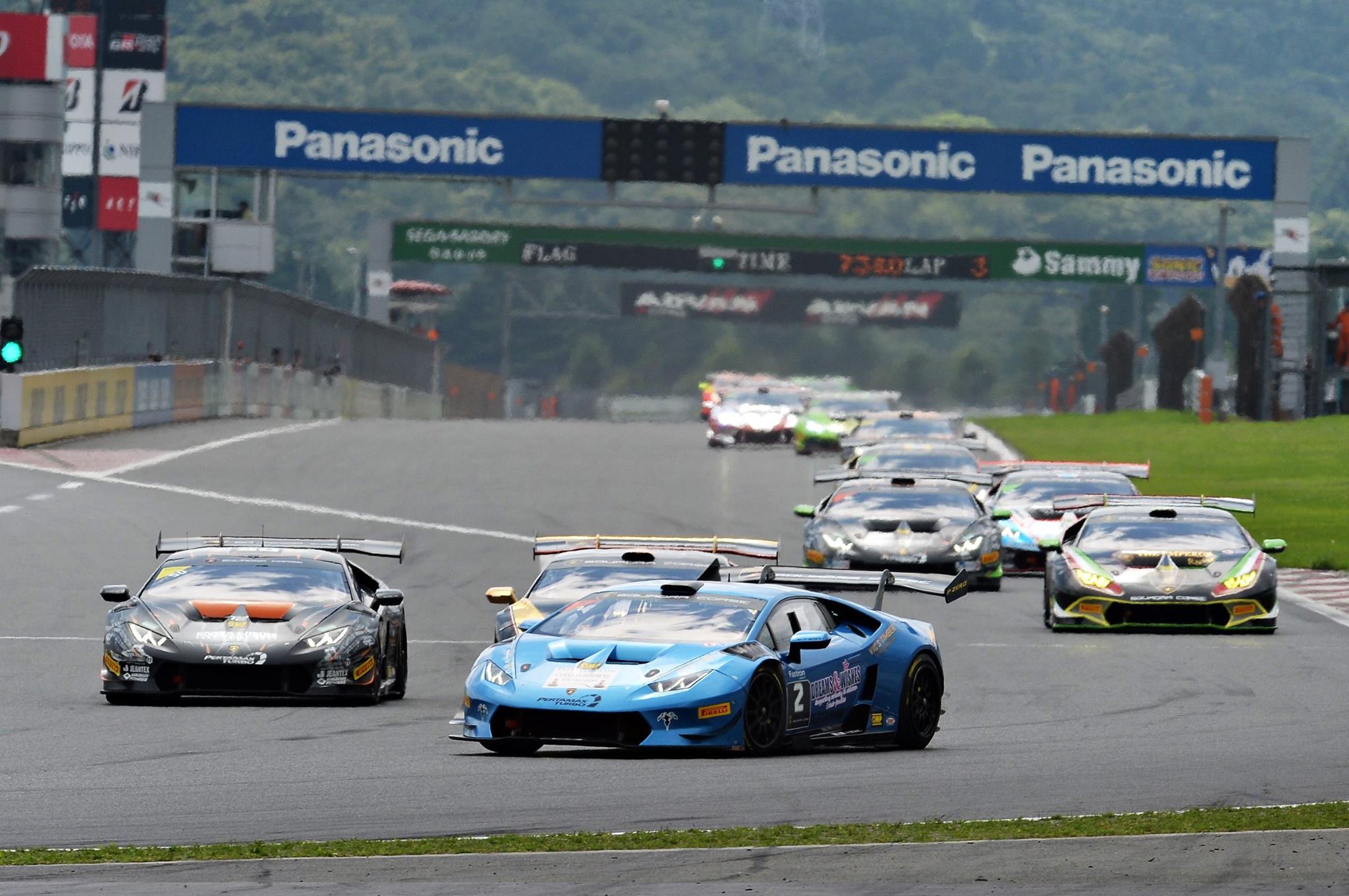 But tricky weather conditions and penalties meant that their podium streak would end at Fuji.
A competitive qualifying session meant that any time loss would be heavily penalised and as such the duo would qualify on the fourth row of the grid for race one.
Gersekowski would take the start for race one and in his stint, he would fight from eighth to fifth before handing over the car to Collingbourne.
"It was a tough stint with very close racing. I did well to get up to fifth place and I think that we could have snagged fourth place but the pitlane penalty we received meant that was impossible," Ben said.
"After the penalty Rory kept his head and drove well and in the end we had to settle for eighth."
Collingbourne would then take the start of race two, starting from sixth position.
It was an impressive stint from the Englishman who was able to take fifth and fight for the major positions before the pitstop.
But another penalty for the duo meant that Gersekowski dropped down to 12th position and had to fight back in very challenging, semi-wet conditions.
"It was disappointing to get another penalty but sometimes this happens in motorsport.
"I just had to focus on recovering and getting some points. The racing was very fair but the conditions were challenging.
"I was happy to fight back to sixth in the end – which was much better than what it could have been.
"While it wasn't the result we were hoping, the Leipert Motorsport team gave us a great car, Rory did a great job and I was happy I could put on a good display for my family who had made the trip over from Queensland."
Gesekowski, Collingbourne and the Leipert team now sit third in the Championship with one round to go.
The fifth round of the Lamborghini Super Trofeo Asia is scheduled on September 23-24 in China, at the Shanghai International Circuit.