Three-time defending WorldSBK champion Jonathan Rea believes the new technical rules introduced for the 2018 season won't make a huge difference to the speed of his Kawasaki ZX-10RR as final preparations begin for the Yamaha Finance-backed season opener at Phillip Island next weekend, February 23-25.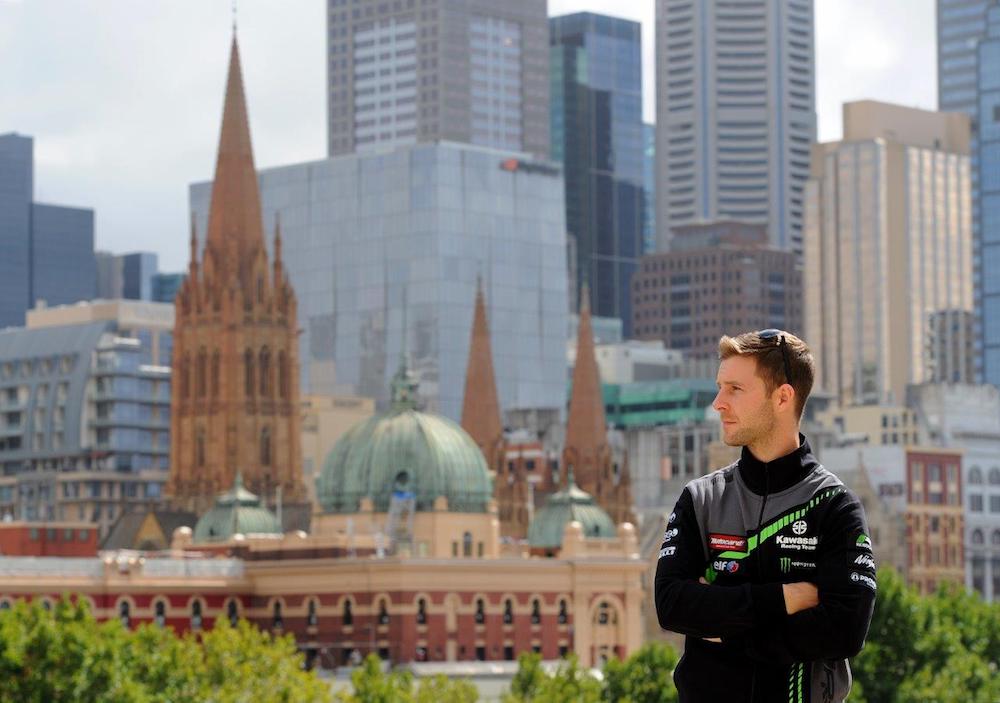 Under the new regulations for the 2018 MOTUL FIM Superbike World Championship, rev limits effectively replace weight penalties and air restrictors, meaning the all-conquering Kawasaki factory team of Rea and Tom Sykes is initially restricted to a rev limit of 14,100rpm – a 1000rpm reduction from the 2017 season.
However, Rea who arrived back in Australia earlier this week and was at Melbourne's Langham Hotel today speaking with media, is adopting a positive outlook.
"RPM equals power, so we had to redesign the tuning spec of the engine so our bike is now producing a lot more torque at lower in the rev range," said Rea, who spends time in the off-season at Phillip Island in the home he shares with his Aussie wife Tatia and sons Jake, 4, and Tyler, 2.
"For me and my riding style that's quite good – it's more manageable with less peaky power.
"I don't see it being a disadvantage at many tracks, because there are not a lot of places where we are in sixth gear the whole time. When we are, we might suffer a little bit."
However, Rea knows that if he dominates the early part of the 13-round championship – as he has during his stellar three-year reign at the top – there could be more penalties dished out in 250rpm handicaps on the way.
"The new regulations have tried to balance the field, which is a huge challenge for all the manufacturers. But at the end of the day, it's cutting-edge superbike technology and the more we simplify it sometimes I think the less appeal there is," said 31 year-old Rea.
"Time will tell – and I hope it's closer racing because it's not nice seeing the chatter outside the championship about it being not cool to watch.
"From an engineering point of view it's hard to manage the new rules because we have a fixed gearbox – and we calculate that by understanding our maximum rpm and the demands of each circuit.
"We then design the gearbox accordingly. So if we suddenly lose 250rpm after three races or 500rpm after six races – or worse still, 750rpm after nine races – then our gearbox is completely wrong and we can't change it. That's where it ties the hands of the engineers a little bit, but I really hope it won't get to that and common-sense will prevail.
"Like always though, after three or four races most of the riders and teams will find their place in the championship – and I can't see it being too dissimilar to last year as regards to who's at the front and winning races."
Other than working his way around the new character of the Kawasaki engine, most of the pre-season has been about refining an already potent package.
"From a chassis point of view we have changed some things, and I've managed to feel a little bit better with that. Our suspension company, Showa, has been working hard on developing new product, and I have a new front fork which gives me a little bit more feeling.
"The bike is in a really good window, and we find that if we go too far out of that window I start riding in a completely different way – so we try to keep it simple."