Reactions gathered during the press conference
The press conference presenting the 21st edition of the Rally van Haspengouw has traditionally had a great success of participation, this Monday night in the salons of the Aulnenhof in Walshoutem.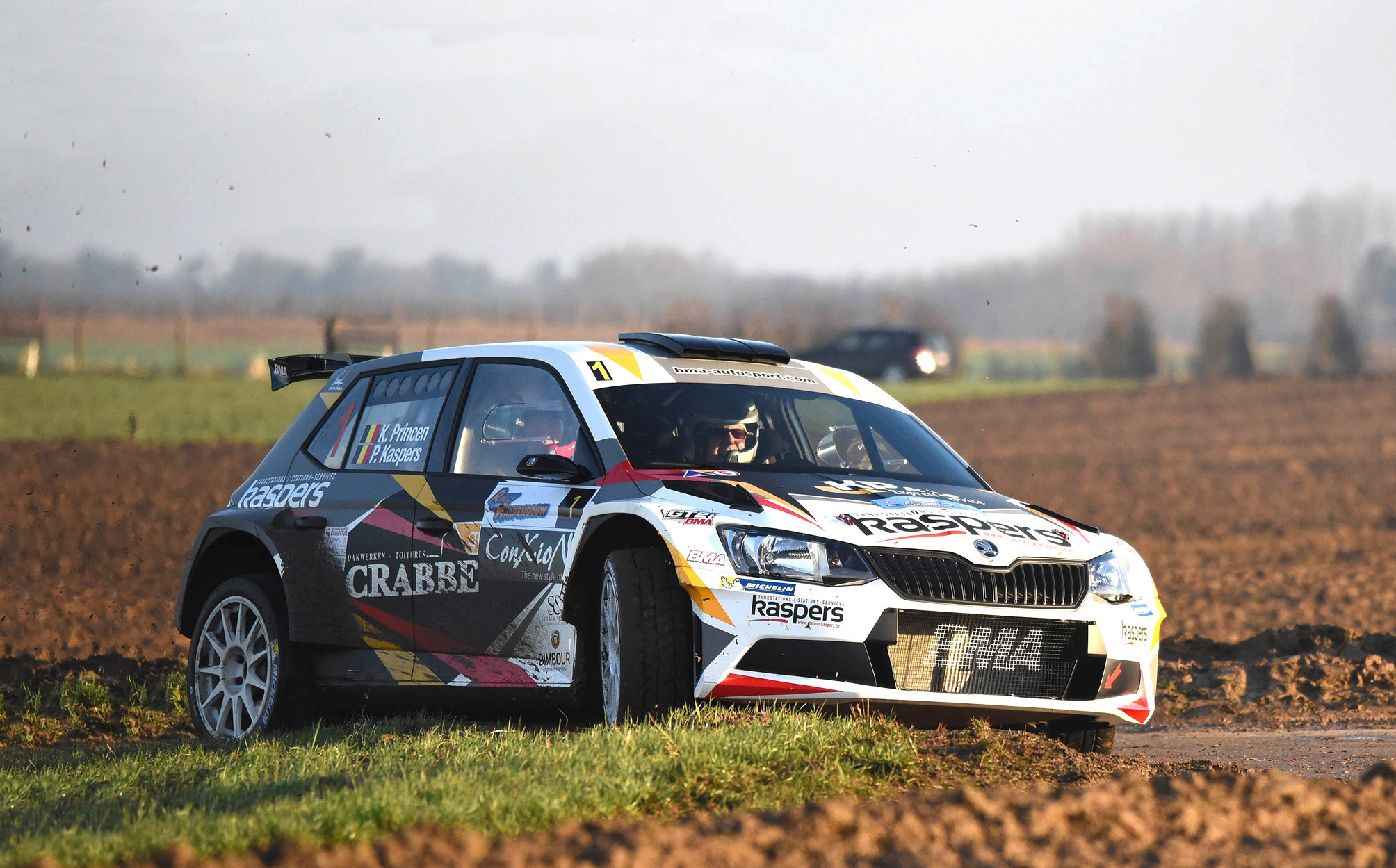 Benny Giebens first recalled what the course is all about this year, noting that "the Halle-Booienhoven stage returns to the program (instead of the Walshoutem one) at the request of many drivers who find this route interesting." The chairman of the organizing committee went on to explain that "with some 140 cars expected at the start for all four events set up at the same time, we can not be disappointed." And if we were hoping for a few more competitors in the heat opening of the Belgian Championship, the quality will be there. "
52 engaged in BRC Jobfixers, this is only 4 fewer than last year, while the Critérium RACB remains with 25 committed and the 'Gitter Regularity Haspengouw' is in full swing with 42 engaged. To this, we must add the 19 old rally cars or replicas of them that will roll in demonstration 'Slowly Sideways'.
Gino Debroux, alderman of Sports, then pointed out, in the presence of Didier Reynaerts, alderman of public works, mobility and road safety, how much the Rally van Haspengouw is important for the animation and the repercussion of the city of Landen.
Kris Princen: "You have to finish the races first"
First pilot, Kris Princen has been cautious in his ambitions, although he generally enjoys the odds of being a favorite: "Thanks to the loyalty of my partners in recent years, I can in principle compete in six rounds of the BRC this year , and so aim for the title, but first you have to finish the races to score points, I continue the collaboration with BMA, here I will use the same Skoda Fabia R5 as last year. next rally, I'll have a new one The big change in the team is the return of Bram Eelbode on my right It will be necessary to find our automatisms but we rolled 4 or 5 years together, so it should not be a problem . "
Marc Timmers: "First, I have to see if I can ride again!"
One of the big surprises of the race is the return to competition of Marc Timmers on a Subaru Impreza WRC. "In the last few years, I have been an opener for various drivers, including Kris (Princen), so I made good contacts with Peter Kaspers, who was tired of riding in R5. said: "You would not want to ride a WRC with me?" And why not? We'll be there with a car that we rent in France – an Impreza S10 that Solberg imposed on Greece in 2004. Compared to an S12B, it only has smaller lanes, I do not want to make a prediction, I think the car must be able to compete with the R5, but I will miss the pace My last rally with a 4WD It was with the Lancia HF Integrale, a car that taught me how to cope with brutal reactions, and we will happily do a test day in Haspengouw on Tuesday. will discover the range of DMack tires, I will already have a better idea of ​​our possibilities. the program will have to see if I still know how to ride … I'm old but I think it should still go (laughs) … "
Patrick Snijers: "A podium would be good!"
Spectators are undoubtedly delighted to see Patrick Snijers return to BRC Jobfixers on a Porsche 997 GT3 incubated by BMA. And 'Le Grand' is still motivated: "Thanks to my new sponsor, the Maes containers, I have a good budget for the season and I am very happy to be competing in the Porsche championship even if it is not necessary delusion: it is no longer possible to compete with the R5 with a GT3 I saw last year at Spa I followed a Fiesta R5 in a long straight, I thought I could catch it easily but I've got almost nothing to get him back in. And when you're braking, cornering and traction, the R5s are more efficient, so I'm going to be aiming for the title in the GTA, but I'm still going to try to fight with the R5s. podium here in Landen, that would be nice! "
Steve Matterne: "It will not be easy"
The other surprise of the beginning of the year is the return to the competition of Steve Matterne, former host of Gr.N and Critérium RACB in Mitsubishi Lancer: "I admit that I missed the rally. provincial rallies in 2017, my last appearances in the race date back to 9. Thanks to the meeting of Rik Vanlessen, who will be my co-driver, I can benefit from a budget to participate in 7 races this year.We will compete for the first 3, Haspengouw , Tielt and Sezoens with a Fabia R5 from BMA, and the others, Ypres, Dumont, Condroz and Zuid-Limburg with a Mitsubishi Lancer Evo X. The test day scheduled this Tuesday will certainly be useful to find our brands Since Rik will start as a co-driver, I've been watching a lot of Kris on-board videos to get some bearings but it will not be easy at first. "
Eddy Vandevelde: "Better to be careful"
Often seen in Landen at the wheel of a Subaru Impreza, local Eddy Vandevelde will line up this year on a Mitsubishi Lancer Evo X. "But I do not set goals, I know what risks that entails. Haspengouw Last year, it was raining This year, we announce frost In the morning, we do not know where we are going and in the afternoon, it can be completely different … "
Steve Vanbellingen: "I hope to play 5 rallies this year"
Steve Vanbellingen becomes a regular at Rally van Haspengouw. He puts the cover on a Mitsubishi Lancer Evo X rented from Guy Colsoul Rallysport: "My goal is to do the best possible but it's never easy in Haspengouw.Here I ride with a car from last year. of the next rally, I will use the new Lancer that CRS has just built and that Marc Streel will start this weekend.I hope to compete in 5 rallies this year: Haspengouw, Spa, Sezoens, East Belgian and Condroz.In parallel, I will ride in Belcar on a new Porsche. "
---
Original PR in French, translated by Google.