It wasn't the preparation that Guillaume de Mevius was hoping for but the Belgian WRC2 pilot can be impressed with his 2019 form.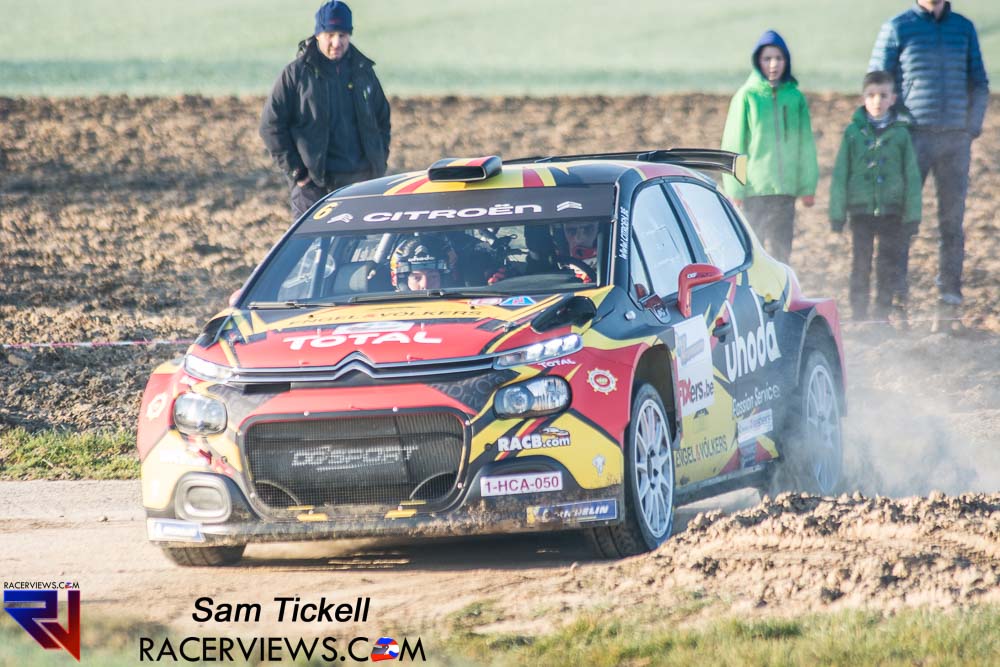 He was running in a solid second position going into the final day of WRC Rallye Carlo in the WRC2 class before crashing on the final day.
He came to Rally van Haspengouw to tune his form before his next outing in the WRC2 – the Tour de Corse. Sadly his rally was cut short after SS2 with a mechanical issue. But he is committed to get some running before returning to the WRC, committing to the Spa Rally.
The Spa Rally is a different beast to that of Haspengouw. Last year he was second on Haspengouw, showed well on Spa before a crash.
This year, the aim is different.
"For us it is good training for the WRC2 Championship, to get a good drive and good rhythm."
It is a natural progression for any driver looking to make it in the World Championship to take a year or two in a national championship and step up.
After a couple of years in a Peugeot 208 R5, the RACB team have stepped into the Citroen C3 R5 – a car that is much newer
"The Peugeot was old – 5 years. For sure the new car is better – the engine and chassis is improving."
The success at the start of Monte though, does give him some confidence going into the rest of the WRC2 season.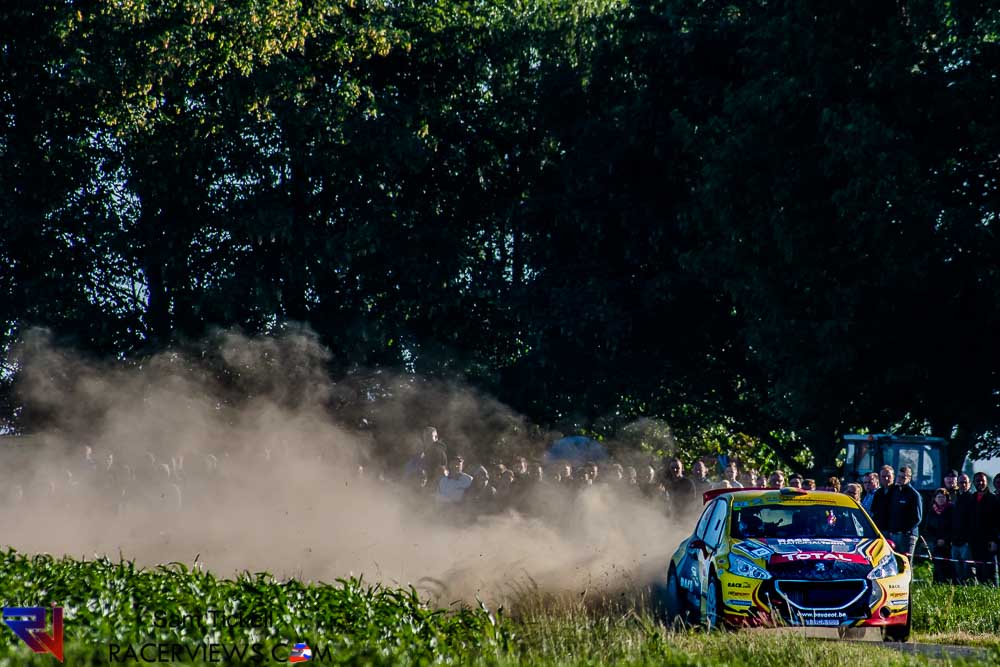 Monte is unlike any other rally – long changeable and tough. But his next WRC2 outing won't be a walk in the park either.
"It [Monte Carlo] is a crazy rally – it is the second time I did it, it is a very tough rally. We were doing really well until Saturday night and were surprised to be fighting at the front of the WRC2."
"Corsica – another long tricky day on the roads. We need to work and that is why we are here."
Like many that have come from national rallying, where the timeframe and distances are much shorter, the leap to WRC competition is a shock.
It is not only the time in the car that needs a lot of planning and a increases in performance.
There is a strictness from the moment you wake up that many fans may not appreciate.
"In WRC2 you have to train, and you have to think about sleep. You have a plan each day, very strict to sleep the maximum. It is very strange, in the WRC event, you are in the event for a week before."
"Here [Belgium] you come and you go straight to the start, you have to concentrate – it is a little different and not easy."
But Guillaume is from a family that is very used to rallying. Brother Ghislain is entrenched in the Belgian scene, and father, Grégoire is six time class Champion in Belgium, one time overall Champion in Belgium and twice PWRC Champion.
Such is the rally pedigree.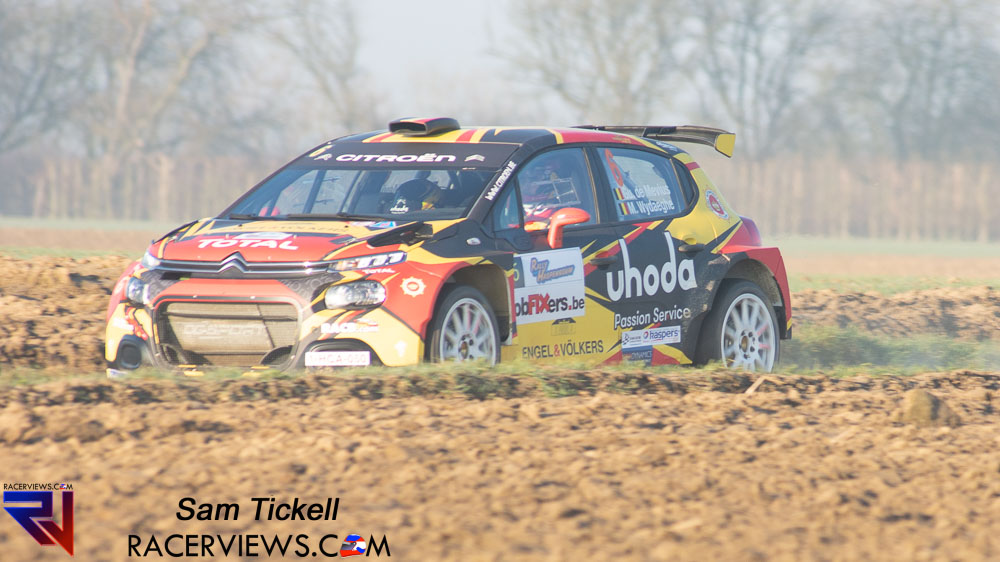 For Guillaume, the venture into WRC2 with RACB backing is a learning experience, something with much longer term goals. 2019 is about learning, visiting countries where he has not competed and getting more time on gravel.
His season will consist of Portugal, Sardinia, Deutschland and Spain along with the French events.
"Honestly, I don't expect too much, I just want to try my best. I don't have any experience in the other WRC rallies so we have to go out there and learn them and I don't have any expectations."
But in a strong field of eager young juniors, de Mevius could be a future star. There is a while to go but early indicators suggest that there is pace.
It is about harnessing it into the rigours of WRC event and standing out in a crowded marketplace.
If only for that reason alone, 2019 will be a fascinating season.
https://www.facebook.com/RacerViews/videos/2322778094664820/
The RacerViews info
By Sam Tickell
We are passionate, dedicated motorsport professionals.
In 2019, we will be trackside at
The World Endurance Championship
Belgian Rally Championship
British GT
You will also find us at selected rounds of Blancpain, IMSA, WRC, and more. We aim to bring you interviews and photos you won't see anywhere else. We don't aim to break the news, rather we aim to bring the voices of the racers to you and atmosphere of the event to you at home. Our social media presence on Facebook, Twitter and YouTube bring you more, a holistic experience. We partner with racers and professionals in the industry and give back where we can. If we can help you or you have a story to share, please contact us.
In the past RacerViews has directly partnered with
Nat Rallysport and
MRT Performance
and our team of reporters and photographers have also worked for events, teams, drivers and series from around the world.