We talked to Ghislain de Mevius after the Rally van Haspengouw where he wasn't quite satisfied with his his fourth place finish. He promised to challenge for the podium at the Spa Rally.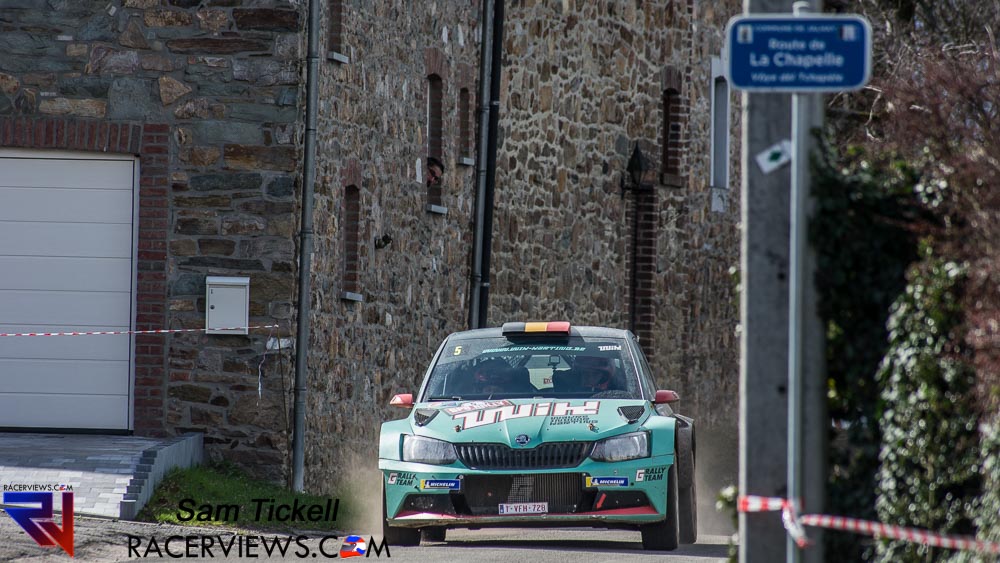 That is exactly what he did – coming home in a strong third position.
"It is nice to be on the podium," he said
"It is only my second podium ever in the Belgian Rally Championship. I was not very consistent but sometimes fast, sometimes not. I podium is a great result. I couldn't hope for more. I am pleased with that."
He is perhaps a little too hard on himself as the rally offered very tricky and changeable conditions. Heavy rain, sun and snow all greeted the drivers through the rally.
For De Mevius, he won one stage – that of SS23 Fays Show. While for the others, he wasn't on the outright pace for the win, he never finished outside the top 4.
It became a mission to manage the rally on the Sunday. He had built a gap over the Volkswagen of Patrick Snijers, while being too far behind Adrian Fernemont for second.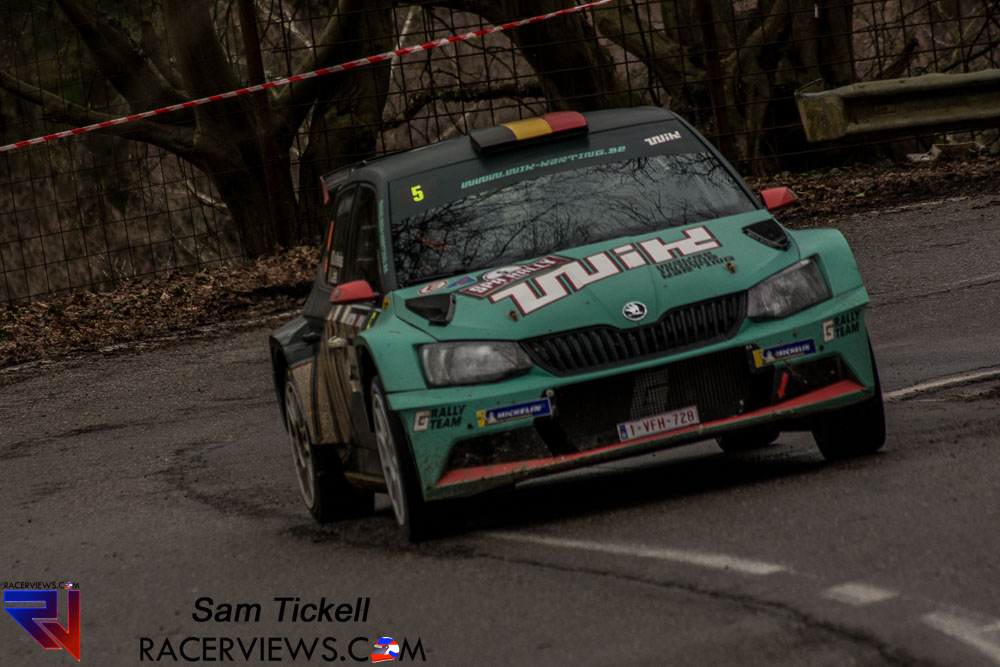 Not always the easiest of situations but de Mevius managed.
"I am doing rally for a long time now so I can manage it. I had quite a gap to Patrick Snijers so I didn't need to push too much and make mistakes.
"I needed to be clever."
He will be out next time in the TAC Rally, one back in Flanders but the Spa Rally was definitely a fun one.
Such is the natural phenomena of the landscape and the weather, it creates something quite different from other rallies.
Which means setup is never optimal, everything has to be taken into consideration – almost bring memories of Monte Carlo to mind.
"We had everything!"
"Heavy rain, mud, dry sections. Even in the final loop, half was heavy rain, then we came Spa and there was no rain. It was always a compromise, with mud, dry, wet. It was a proper rally."
He now sits second in the Championship 14 points behind Cedric Cherain.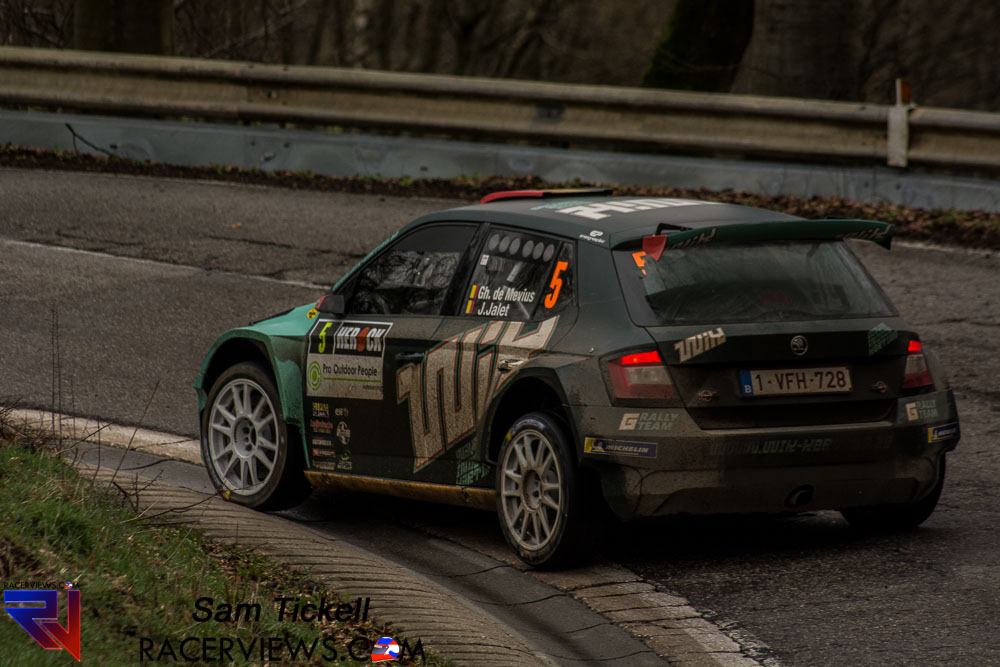 ===
The RacerViews info
By Sam Tickell
We are passionate, dedicated motorsport professionals.
In 2019, we will be trackside at
The World Endurance Championship
Belgian Rally Championship
British GT
You will also find us at selected rounds of Blancpain, IMSA, WRC, and more. We aim to bring you interviews and photos you won't see anywhere else. We don't aim to break the news, rather we aim to bring the voices of the racers to you and atmosphere of the event to you at home. Our social media presence on Facebook, Twitter and YouTube bring you more, a holistic experience. We partner with racers and professionals in the industry and give back where we can. If we can help you or you have a story to share, please contact us.
In the past RacerViews has directly partnered with
Nat Rallysport and
MRT Performance
and our team of reporters and photographers have also worked for events, teams, drivers and series from around the world.