This time last year it was the first race for the Aston Martin Vantage. At Spa and Le Mans it was a way off the pace. But a year later it has won a race and topped a practice session at Spa. It is not far off the outright pace.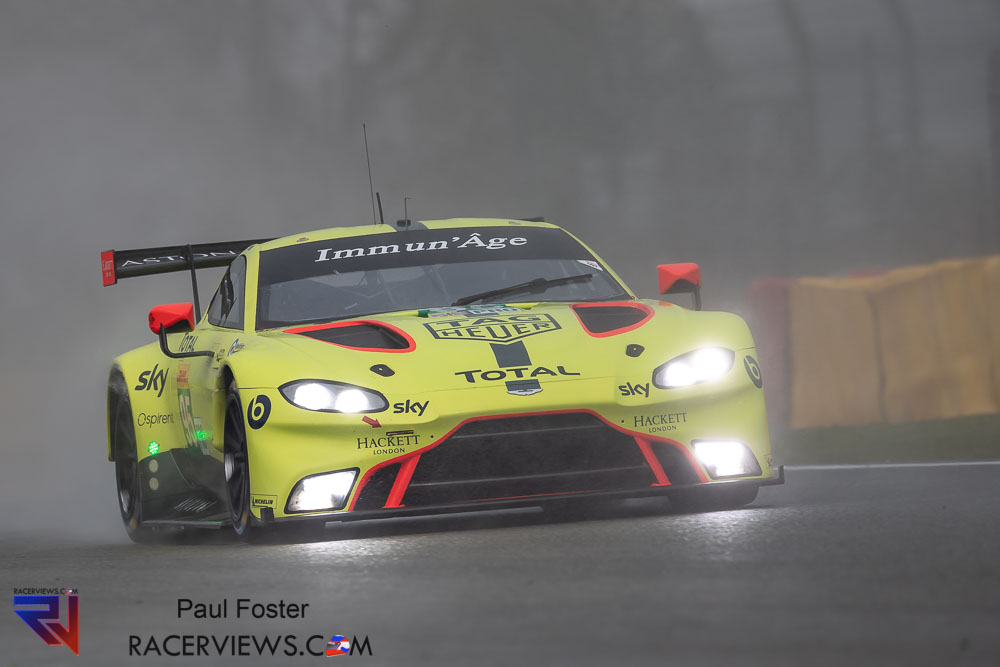 As driver Alex Lynn mentions, they have found a lot of time that gives them confidence into Spa and Le Mans.
"Honestly, we have gained 2.5 seconds since qualifying here last year and the rest of the field is only 0.2 seconds faster. If we can try to show that sort of improvement at Le Mans we will be happy," Lynn said.
The mood of the team at Le Mans last year must have been grim and definitely showed the need for improvement. Maxime Martin explains.
"We improved the car for a year so it will be in better shape than at Le Mans last year. The BoP has helped and we can't be further off than we were last year – the car was 5 seconds off the AM cars which is quite ridiculous. To know exactly where we will be is another question."
So the pace has improved but where exactly has that come from. BoP breaks to bring the team closer to the rest has been important. They lacked a lot of power last year and this was needed to bring them to a competitive realm.
But more importantly, it is the downforce that GTE cars is a particular strength of the Aston, an item the team now more fully understand.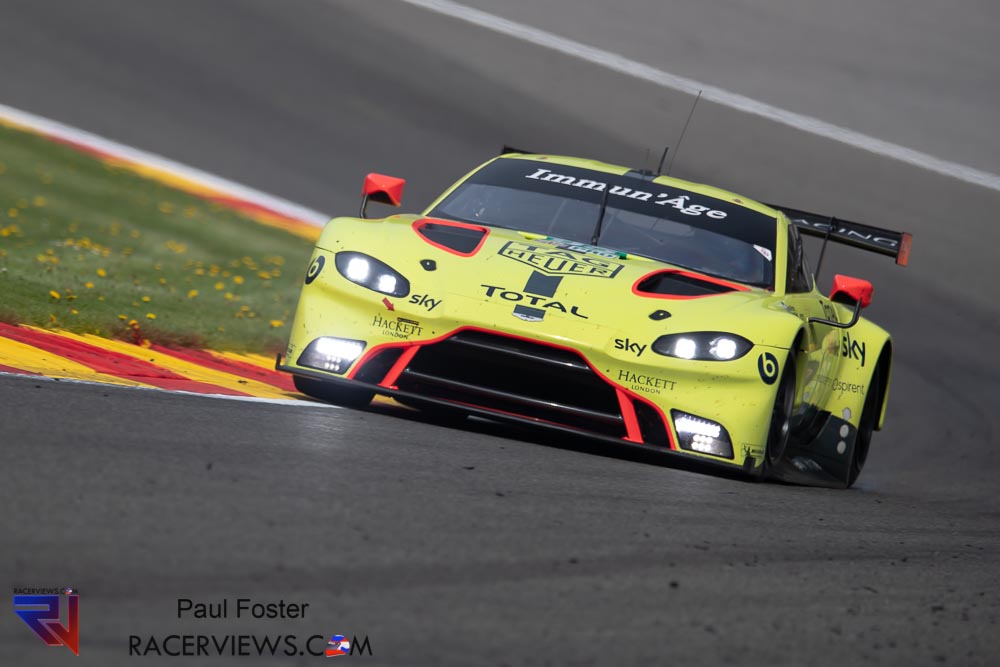 "I don't think there is one area that is bigger than the other but certainly aerodynamics. We have got the car into its working range, I think now even in the GTE category the cars are so aero dependent," Lynn said.
"The cars feel like a single seater when you drive it, It needs to be in the right window to work correctly and every test we have done we have fine-tuned the car and got the balance, learning the car correctly and that has been the biggest development."
And that applies well in the rain. So if it does rain again today at Spa, expect a good charge from the boys in err grellow (lime green?)
===
The RacerViews info
By Sam Tickell
We are passionate, dedicated motorsport professionals.
In 2019, we will be trackside at
The World Endurance Championship
Belgian Rally Championship
British GT
You will also find us at selected rounds of Blancpain, IMSA, WRC, and more. We aim to bring you interviews and photos you won't see anywhere else. We don't aim to break the news, rather we aim to bring the voices of the racers to you and atmosphere of the event to you at home. Our social media presence on Facebook, Twitter and YouTube bring you more, a holistic experience. We partner with racers and professionals in the industry and give back where we can. If we can help you or you have a story to share, please contact us.
In the past RacerViews has directly partnered with
Nat Rallysport and
MRT Performance
and our team of reporters and photographers have also worked for events, teams, drivers and series from around the world