Thunderhead Carlin Racing have finished the 2019/2020 Asian Le Mans Series with victory at the 4 Hours of Buriram.
The #45 Thunderhead Carlin Racing Dallara P217 has ended the season with back to back wins after success in the 4 Hours of Sepang and today in Buriram. Finishing second was championship winning #26 G-Drive Racing by Algarve Aurus 01. Round off the podium in an impressive performance was Japanese LMP2 outfit, #96 K2 Uchino Racing Oreca 07. This podium was a first for any Japanese LMP2 team.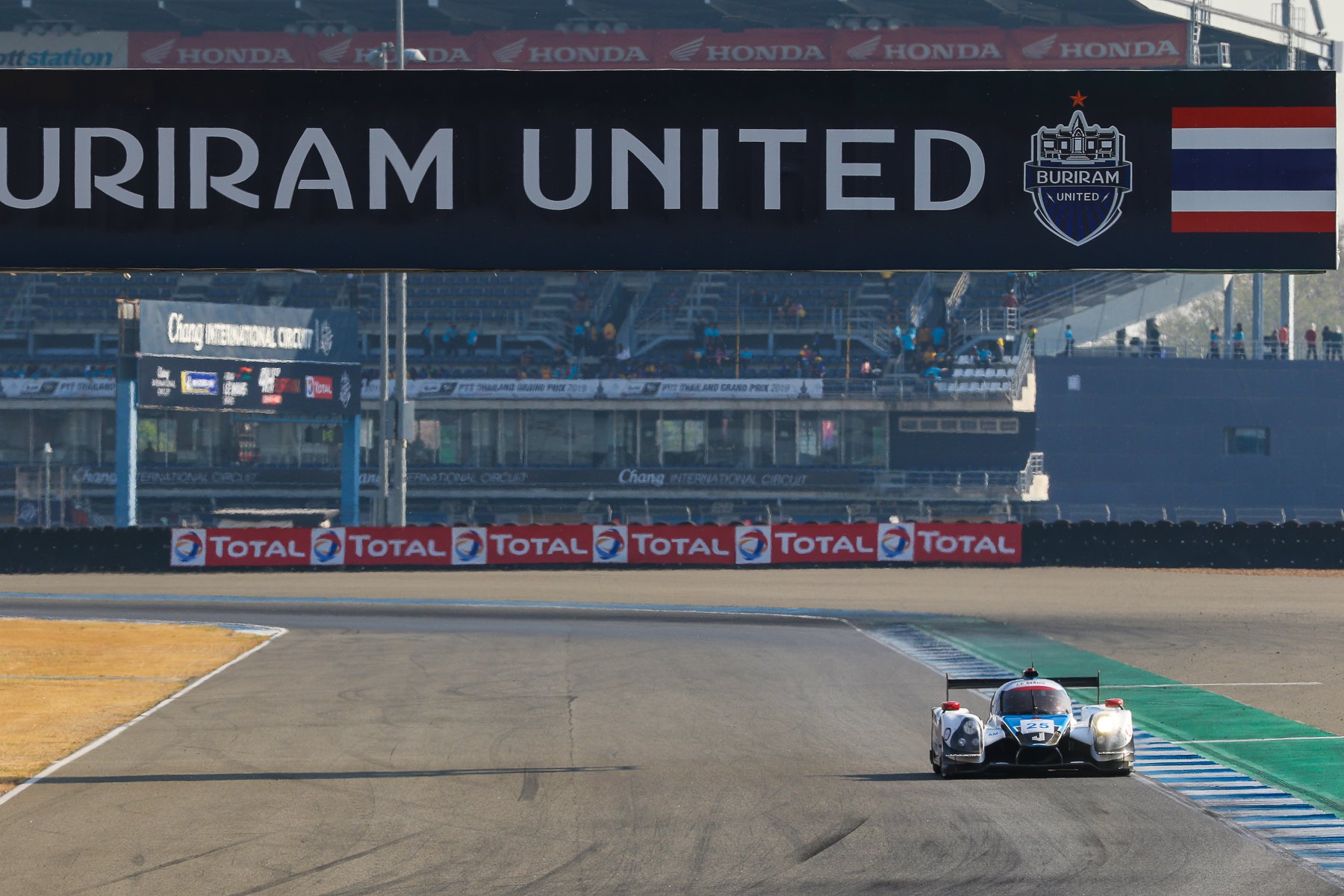 A strong start from Roberto Merhi in the #36 Eurasia Motorsport Ligier JS P217 saw them remain in podium and championship contention, before a problem for Nick Foster end their day, and chances, in the gravel at T3. An intense battle between eventual winner Carlin and championship victors G-Drive continued throughout the race, before Ben Barnicoat took the chequered flag in the #45.
Eurasia Motorsport's Nick Cassidy broke the existing Chang International Circuit lap record in the Ligier JS P217 with a 1:23.848.
In LMP2 Am, pole sitter #25 Rick Ware Racing Ligier JS P2 was driven to victory in class by Anthony Lazzaro, Phillipe Mulacek, and Guy Cosmo. Sister car and class championship winner, #52, had a dramatic day with a long stay in the garage and a spin under full course yellow.
The LMP3 class saw two of the four championship contenders removed from the equation before David Fumanelli Alessandro Bressan Andreas Laskaratos claimed victory in #12 ACE1 Villorba Corse Ligier JS P3. Championship winning #2 Nielsen Racing Norma M30 finished second. In third place was #8 Graff. A gearbox issue ended the day, and back to back championship hopes for #13 Inter Europol Competition. Contact with the barrier ended the day for #9 Graff.
HubAuto Corsa took GT race victory at the 4 Hours of Buriram, piloted by Tim Slade, Marcos Gomes and Liam Talbot. The team also wins the class championship. Despite a drive through penalty for contact, #7 Car Guy Ferrari finished second. Francesco Piovanetti, Oswaldo Negri Jr and Daniel Serra finished third in the #51 Spirit of Race entry.
Invitations for class championship winners, and the full entry list for the 24 Hours of Le Mans will be released by the by the Automobile Club de l'Ouest in the coming weeks. The iconic race will take place at Circuit de la Sarthe, June 13 – 14, 2020.
4 Hours of Buriram Results:
LMP2: #45 Thunderhead Carlin Dallara P217 Jack Manchester Harry Tincknell Ben Barnicoat
LMP2 Am: #25 Rick Ware Racing Ligier JS P2 Guy Cosmo Anthony Lazzaro Phillipe Mulacek
LMP3: #12 ACE1 Villorba Corse Ligier JS P3 David Fumanelli Alessandro Bressan Andreas Laskaratos
GT: #27 HubAuto Corsa Ferrari 488 GT3 Tim Slade Marcos Gomes Liam Talbot