RX Cartel's Liam Doran, dubbed the 'British Bomb' will race at Lydden Hill on Saturday in the Motorsport UK British Rallycross Championship 5 Nations Trophy presented by Cooper Tires. The racer and four-time X Games medallist will join the flourishing Supercar grid on the first of the two-days of racing on 5/6 December in a JC Raceteknik Audi A1. Liam follows fellow WRX driver Oli Bennett who appeared at the first round of 2020 5 Nations BRX and will race in rounds two and three. Liam has established a reputation as a fearsome competitor in British, European, World and Global Rallycross championships and beat favourite Marcus Grönholm to the gold medal around the streets of Downtown LA at X Games 17. The 'fan favourite' will make a one-off appearance in the championship which is currently enjoying a resurgence under the new management structure.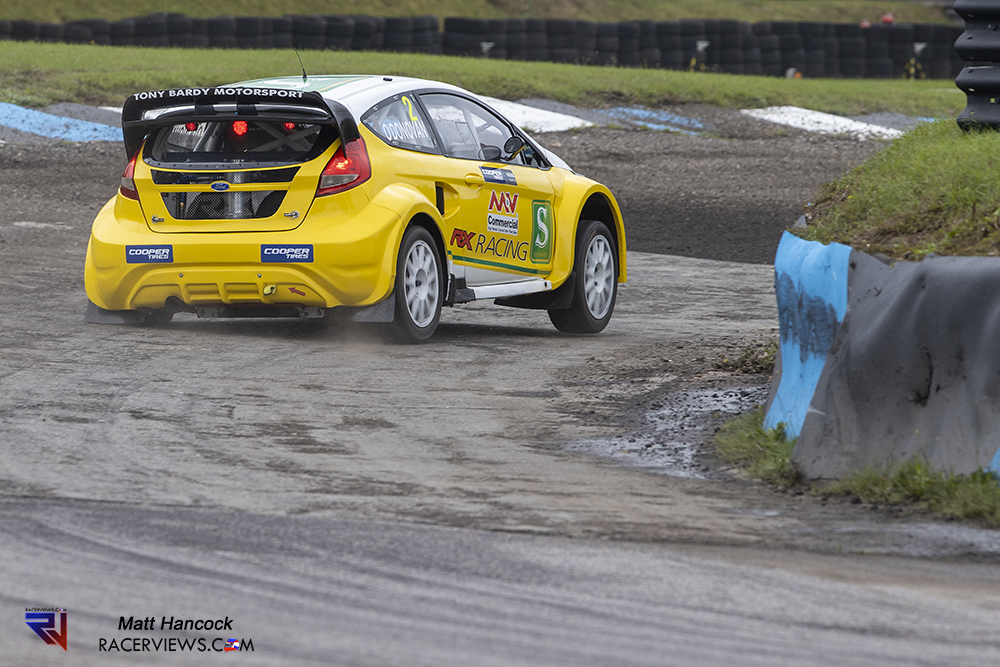 The other half of RX Cartel – hard charging Norwegian Andreas Bakkerud and Doran's RX Cartel team-mate will take over in the Audi on Sunday. Bakkerud has been a regular on the European and World RX Championship trail, coming agonisingly close to winning the WRX title in 2019, losing out on event win countback. The double Super 1600 European Champion secured back-to-back titles in 2011 and 2012 before switching Supercars in 2013. He has amassed eight outright WRX wins and numerous podiums and in that time, and remains a firm favourite with the fans.
RC Cartel will race alongside fellow WRX driver, Belgian Enzo Ide who will make his Lydden Hill debut this weekend in the second JC RaceTeknik Audi S1. A former circuit racer and Blancpain GT Sprint Champion, Enzo made his rallycross debut at Spa in 2019 and has raced in RallyX Nordic, Euro and World RX rounds this season. In August 2019 he was placed into an artificial coma after collapsing at home, but after five months sufficiently recovered to compete in Euro RX.
The Swedish JC Raceteknik team won the World Rallycross Teams Championship this year following up on its 2019 European Rallycross Championship and RallyX Nordic titles.
Liam Doran: "I'm definitely stoked to be getting another race in before the end of the year. I had a tough WRX season this year, I think everyone did really. It was a strange one. I'm happy to get back behind the wheel especially at Lydden. And it is cool to be back in the Audi as well."
Enzo Ide: "I'm very happy that I'll be racing this coming weekend, I've driven the Lydden Hill track on my simulator and it looks nice, and it will be good fun to be driving again with this amazing World Rallycross Championship winning team in my car. I'm really looking forward to it."
Joel Christoffersson, Team Principal: "It will be very fun to go back to Lydden Hill this weekend, a unique, proper rallycross track. It's been a long time since we were last there and it will be great to be back on track with Enzo for the last race of the season. We're going to enjoy it as much as we can and to help Enzo develop as much as we can, to be prepared for next year. To be working with Liam again will also be fun, I was his mechanic in 2011 so have worked with him before. He knows Lydden well and he knows the Audi from World RX 2019 so it will be interesting."
It's not just Supercar that sees interest from overseas, Super 1600 receives two visitors with Volland Racing. Nils Volland was hoping to also enter but work commitments prevent him from appearing. Volland Racing has been the dominant force of Euro RX Super1600 in recent years, winning titles in 2018 and 2019 with the Audi A1.
The team is run by multiple champion Rolf Volland. Yury Belevskiy made his Euro RX debut last year. The Russian lives in Switzerland and won the only two rounds of Euro RX Super1600 this year in Barcelona and led the championship, but can't be crowned champion because the final round was cancelled and FIA needs three rounds to crown a champion. Kobe Pauwels is 16 years old and will race in full Euro RX next season. He makes his debut in a rallycross car this weekend, having previously raced in crosskart. He is the son of multiple Belgian champion Koen Pauwels, who raced in the finals in the first ever World RX event in Portugal.