Liam Doran gave a stunning performance in Supercar, winning all three qualifying races, his Semi-Final and the six-lap Final.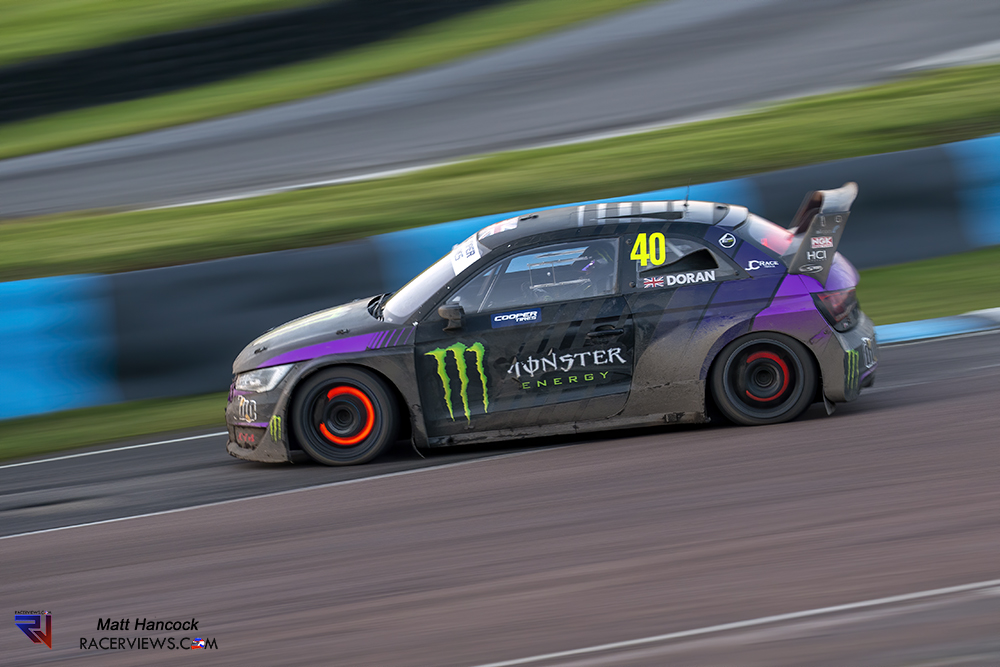 The RX Cartel racer lined up second to his JC RaceTeknik team-mate Enzo Ide and pulled off the move of the meeting at Chesson's Drift on lap 2 to head Ide to the flag for an Audi 1-2.
Oli Bennett brought his BMW Mini home third ahead of 2007 champion Ollie O'Donovan, to take maximum championship points.
Fifth went the way of rallycross journalist Hal Ridge after a stunning Supercar debut outing saw him beat six-time British champion Julian Godfrey.
British Rallycross Championship leader Mark Donnelly saw his hopes of further extending his advantage come to a crashing end after spinning off on the second lap after contact with O'Donovan.
RX150
Patrick O'Donovan proved the man to beat in RX150s taking a clean sweep across the 3 qualifying races, before going on to take a lights to flag win for the second time this time weekend.
Chris Hoy and John McGuinness were consistently fast across the qualifying races to place third and fourth for the final grid.
Hoy took an early joker lap that went in his favour, snatching second from McGuinness on the last lap, with Stephen Jones also getting past the Isle of Man TT legend.
Supernational
There was drama across the Supernational class with Round 2 winner Jason Bleasdale stripped of his win and Guy Corner excluded for contravening regulation C1.1.9.
As a result, just two cars lined up for the Final with Paige Bellerby winning Q3 securing pole ahead of Slawomir Woloch.
Paige made a good getaway to the immediate lead but suffered a gearbox problem forcing retirement, handing the win to Woloch.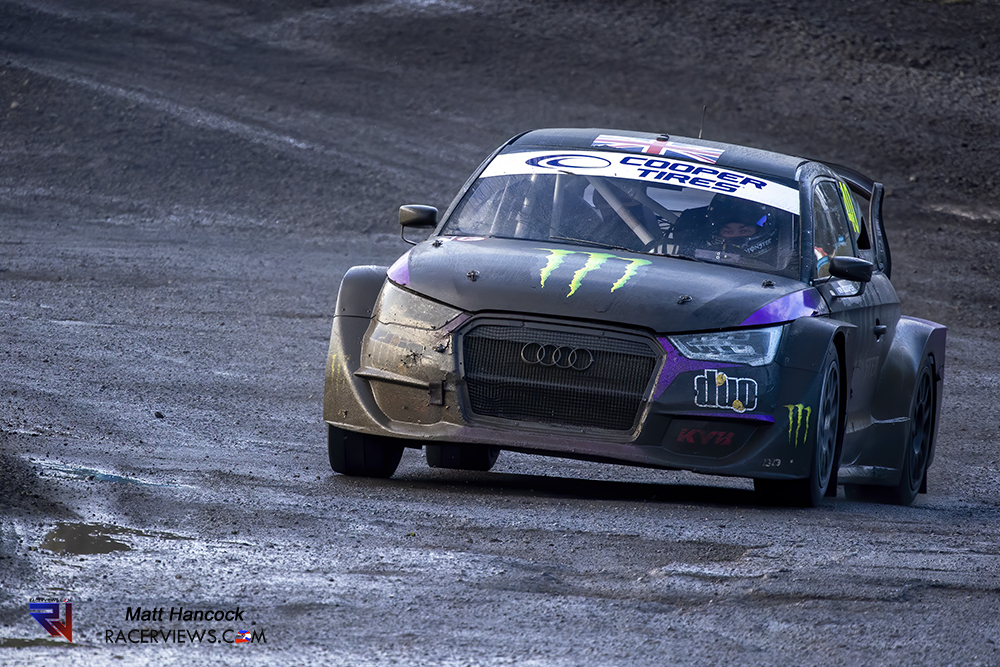 Retro
The three retro classes were merged together for a nail-biting finale that saw a mixed bag of machinery vying for class wins.
The red flag was thrown on the opening lap when Steve Pascoe went off, and Tony Lynch failed to get off the line.
At the restart Bradley Simpson converted pole to victory in his Mitsubishi Evo VI in the GpB/4WD class ahead of Derrick Jobb and Ian Flitney.
Vince Bristow took a second Super Retro win of the weekend ahead of Ray Morgan while Robert Buckmaster was victorious in Retro leading home Simon Hart.
BMW Mini
David Bell was in dominant form across the BMW Mini class, winning all the qualifying races as well as his Semi-Final.
Dave Bellerby on his return behind the wheel was second across each race, and easily won his Semi-Final despite a small error to set-up a thrilling finale. The six lapper didn't disappoint, 2018 champion Bell making the best possible start to lead Bellerby into the first corner with Dave Ellis up into third by lap 3.
The trio enjoyed a close-run fight to the flag, finishing in that order, as Bell extends his series lead.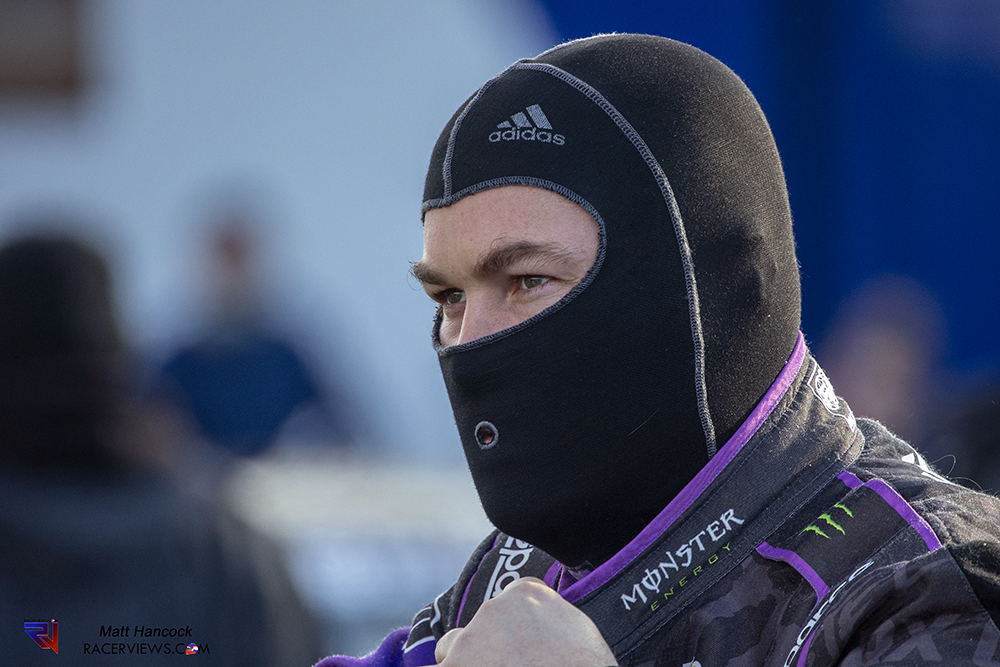 Super 1600
Yury Belevskiy underlined his potential in Super1600 taking victory in Q1 and Q3 with yesterday's round 2 winner Kobe Pauwels winning Q3.
Starting from pole Belevskiy got a good start as Pauwels headed for the joker, with championship leader Roberts Vitols coming under increasing pressure from the Belgian visitor.
At the flag Belevskiy headed home Pauwels, with Latvian Vitols extending his championship lead with third place.
Junior
There were three different race winners in the form of Ben Sayer, Tom Ovenden and Luke Constantine in Juniors, but it was Ovenden who claimed pole for the Final. The round one winner made the best getaway but ran wide into turn one allowing Constantine through into the lead.
Despite a stirring charge from Ovenden, Tom went on to record his second win of the weekend ahead of Ovenden, with Sayer completing the top three. Swift Sport Tom Constantine lined up in pole for the Final after winning two of the three qualifying races.
Taking the immediate lead, he left his joker to the penultimate lap and despite a strong challenge from his cousin James Constantine, Tom went on to record his second win of the season, finishing just over half a second ahead of James, with newcomer James Chisman, second after the combined qualifying races, coming home third.