The new WRC season gets underway this weekend with Rallye Monte-Carlo. Undoubtedly 2020 was a difficult year and for the next few months at least, things are not going to get much easier.
Thanks to Covid we have a short Monte, one with no spectators and no night stages. But we have a Monte. That is the important thing.
But what will we have coming out way?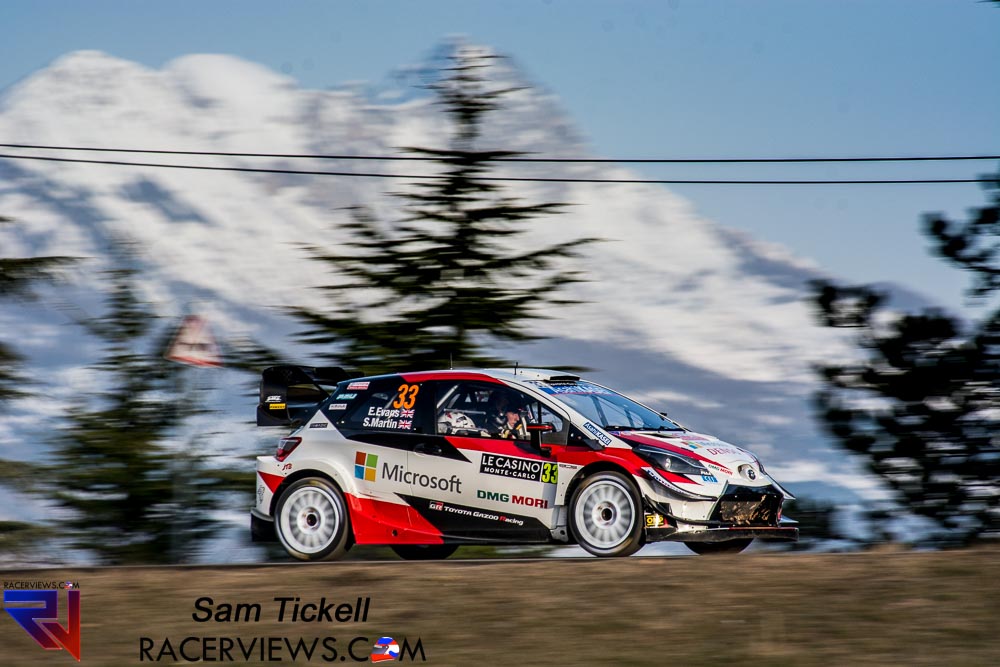 So now you know how to watch, what are the changes for 2021? Due to Covid there are a number of calendar changes with Arctic Rally, Belgium and Croatia coming in but I am sure we have not heard the last of that yet. The year will be quite unpredictable.
Other changes include
Michelin are out and Pirelli are in, supplying all 4WD cars along with the Juniors. Obviously Pirelli are experienced in WRC tyres but come in with one year on these current rulesets. It will be interesting to see how they progress
Thierry Neuville and Martijn Wydaeghe will jump in at the deep end for their new relationship after Nicolas Gilsoul is on the outer. Neuville will have pressure on him to break his Championship duck (or for non-cricket fans, ne needs to win a title)
M-Sport have pulled off a miracle to be back. Hit hardest by Covid, the team lost sales and spare part sales in 2020 as rallying just didn't happen that much. Additionally Bentley ended their factory sportscar effort meaning a lot of euro gone for the team. Gus Greensmith and Adrien Fourmaux with Teemu Sunninen make for an inexperienced team but they are marking time to more income opportunities and the new rule set. Any good results will be welcome.
Toyota have a new team manager with Tommi Makkinen taking a new role in the Gazoo Racing outfit and his team absorbed into the mix. It is now led by Jari-Matti Latvala and it will be a baptism by fire for him
Pierre-Louis Loubet will have a full season in the 2C Hyundai as they solidify their junior program. Toyota has been successful with young drivers with Takamoto Katsuta returning again this year.
We can expect 10 crews in WRC cars this year on each event. Yes, down on what we were a few years ago but the fight at the front will be worth it.
WRC2 sees a lot of good names with M-Sport, Skoda and Citroën back for another fight. Citroën took the prize last year in a tight fight and the others will be on their backs. Look to Fourmaux, Andreas Mikkelsen and Eric Camilli but really all are in with a shot.
WRC3 is always a mix and match and expect the top runners I.e. the French guys in this round to be in amongst or faster than the WRC2 runners. Remember the difference is really in the manufacturer support between WRC2 and WRC3. Also no Hyundais in Monte for this category, which is a little bit surprising.
The WRC2, 3 will have their own Powerstage points this year, which will give them something extra to aim at!
The rules for all 4WD cars mean that all cars are on Pirelli. So no chance for a DMack/MRF to come in to try, nor a Hankook runner or so. It will be interesting when we come to rallies with a lot of national competitors with contracts with other tyre firms
Of the drivers to not come back, Esapekki Lappi and a certain Mr Loeb. Both will have their absences felt!
But what can we expect? We can expect to be flexible with our expectations this year as we get through the Covid mess. But we can expect great action and the same guys at the front.
Sébastien Ogier/Julian Ingrassia have to be the favorites but Neuville, Evans, Tanak all have to be considered to be in with a shot!
The RacerViews info
By Sam Tickell
We are passionate, dedicated motorsport professionals.
In 2021 you will see us trackside and stage side with exclusive coverage of
The World Endurance Championship
The World Rally Championship
Belgian Rally Championship
and more!
We aim to bring you interviews and photos you won't see anywhere else. We don't aim to break the news, rather we aim to bring the voices of the racers to you and atmosphere of the event to you at home. Our social media presence on Facebook, Twitter and YouTube bring you more, a holistic experience. We partner with racers and professionals in the industry and give back where we can. If we can help you or you have a story to share, please contact us.
RacerViews has partnered with Championships, drivers and teams in the past. If you think we can help, have a tip or just want to say hi, please reach out.