The new WRC season gets underway this weekend with Rallye Monte-Carlo. Undoubtedly 2020 was a difficult year and for the next few months at least, things are not going to get much easier.
Thanks to Covid we have a short Monte, one with no spectators and no night stages. But we have a Monte. That is the important thing.
But what will we have coming out way?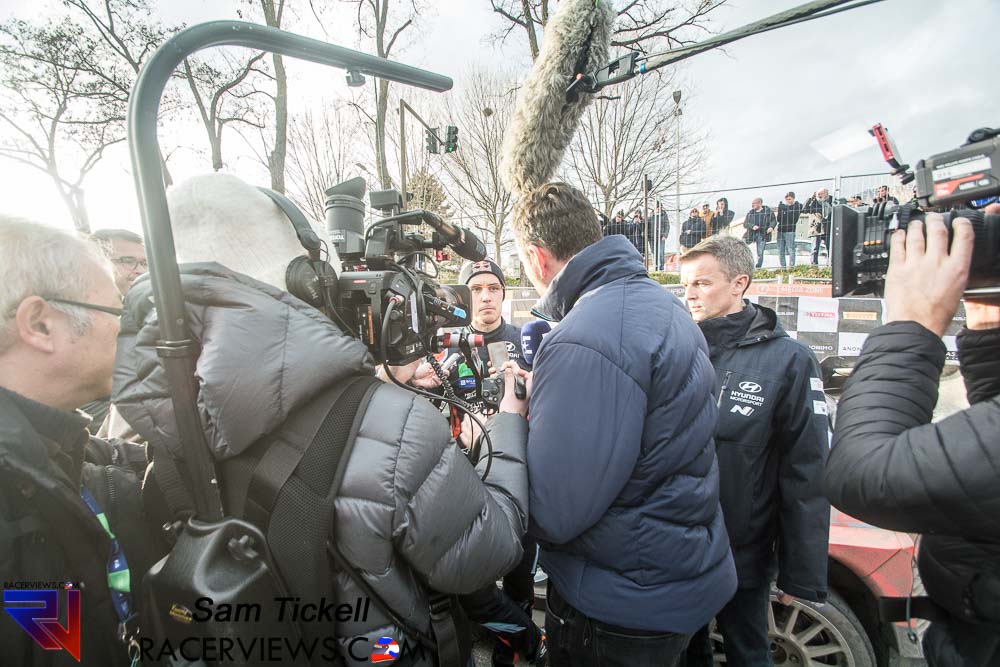 WRC AllLive
WRC AllLive is back for its fourth season. Last year, there were some changes with a Spanish edition and the studio truck had disappeared. The truck was part of the Michelin sponsorship package and as the French were out and the Italians with Pirelli were in, the truck was gone. Otherwise, as a user we can probably expect a similar service to what we had last year. Service parks, media zones and stages will be covered in a covid-safe manner. A lot of the work has gone into the behind-the-scenes, enabling more off-site production and hopefully a more reliable product. How the story-telling will evolve under the leadership of Jona Siebel will be interesting. The WRC have also engaged a new marketing partner to help drive subscriptions, so their influence could be seen through the year. We can expect the core crew to be back plus an array of hosts rotating through the season.
Check https://www.wrc.com/en/wrcplus/all-live/ 
Red Bull TV
The Red Bull TV product will continue for another year. Mike Chen is back on the screen and the usual format will be followed again. He will deliver his insight with a different expert each round. They will have a daily highlights show from each day, with the car footage from WRC and Chen giving additional coverage. The good thing is, it is free! The daily schedule is
Preview show: Thursday 21 January, 19:00 local time (CET)
Highlights show: Friday 22 January, 22:00 local time (CET)
Highlights show: Saturday 23 January, 22:00 local time (CET)
Highlights show: Sunday 24 January, 22:00 local time (CET)
Check https://www.redbull.com/int-en/discover
Motorsports TV
For the first time, the WRC has a dedicated channel on Motorsport TV, perhaps a deal guided by Olivier Ciesla, now he is a senior manager at Motorsport Network. The channel will have highlights from each day plus short updates, probably similar or the same that appear on the WRC YouTube channel. It should be free, perhaps with more options for subscribers.
Check  https://motorsport.tv/channel/fia-world-rally-championship/463
National TV
Everyone has a choice of three online methods to view the WRC. If you prefer a television network, or you are not fluent in English, the WRC claims to have contacts into 150 territories. UK and Finland have AllLive options with BT Sport and MTV3 subscription packages and you should check out your local guides to see when your regular stations will cover the sport.
The RacerViews info
By Sam Tickell
We are passionate, dedicated motorsport professionals.
In 2021 you will see us trackside and stage side with exclusive coverage of
The World Endurance Championship
The World Rally Championship
Belgian Rally Championship
and more!
We aim to bring you interviews and photos you won't see anywhere else. We don't aim to break the news, rather we aim to bring the voices of the racers to you and atmosphere of the event to you at home. Our social media presence on Facebook, Twitter and YouTube bring you more, a holistic experience. We partner with racers and professionals in the industry and give back where we can. If we can help you or you have a story to share, please contact us.
RacerViews has partnered with Championships, drivers and teams in the past. If you think we can help, have a tip or just want to say hi, please reach out.