Today we catch up with up-and-coming Australian racer, Cameron Shields. The Toowoomba local is trying to make his way in the USA after success in the Australian open wheel scene. With some mentorship from Indycar champion, Will Power, he has achieved good results in a few partial seasons of the USF2000 Championship and will step up to the DEForce Racing in IndyPro2000.
The long answers
1. Well he is not my rival (yet) but the driver I respect the most would be Will Power. He has achieved some incredible results in IndyCar and will go down in history as on of the most successful drivers. But it is the fact that he has come from a very similar position to me, which creates a high level of respect.
2. My favorite car would still be the 2011 FIA F3 – I learnt more driving and working with this car than anything prior or after. So many mechanical and aerodynamic components are open to change and or tune, which teaches you a lot about engineering and how to develop a car.
3. I certainly like to be chased; for two reasons. Firstly, nothing can create a higher adrenaline rush than being chased – it certainly is more challenging. Secondly, if I'm chasing some one it just means I'm not winning!
4. I would rather race, the element of racing really caters to someone with the ability to have precise, fast decisions, and a cunningness that is not required for one lap.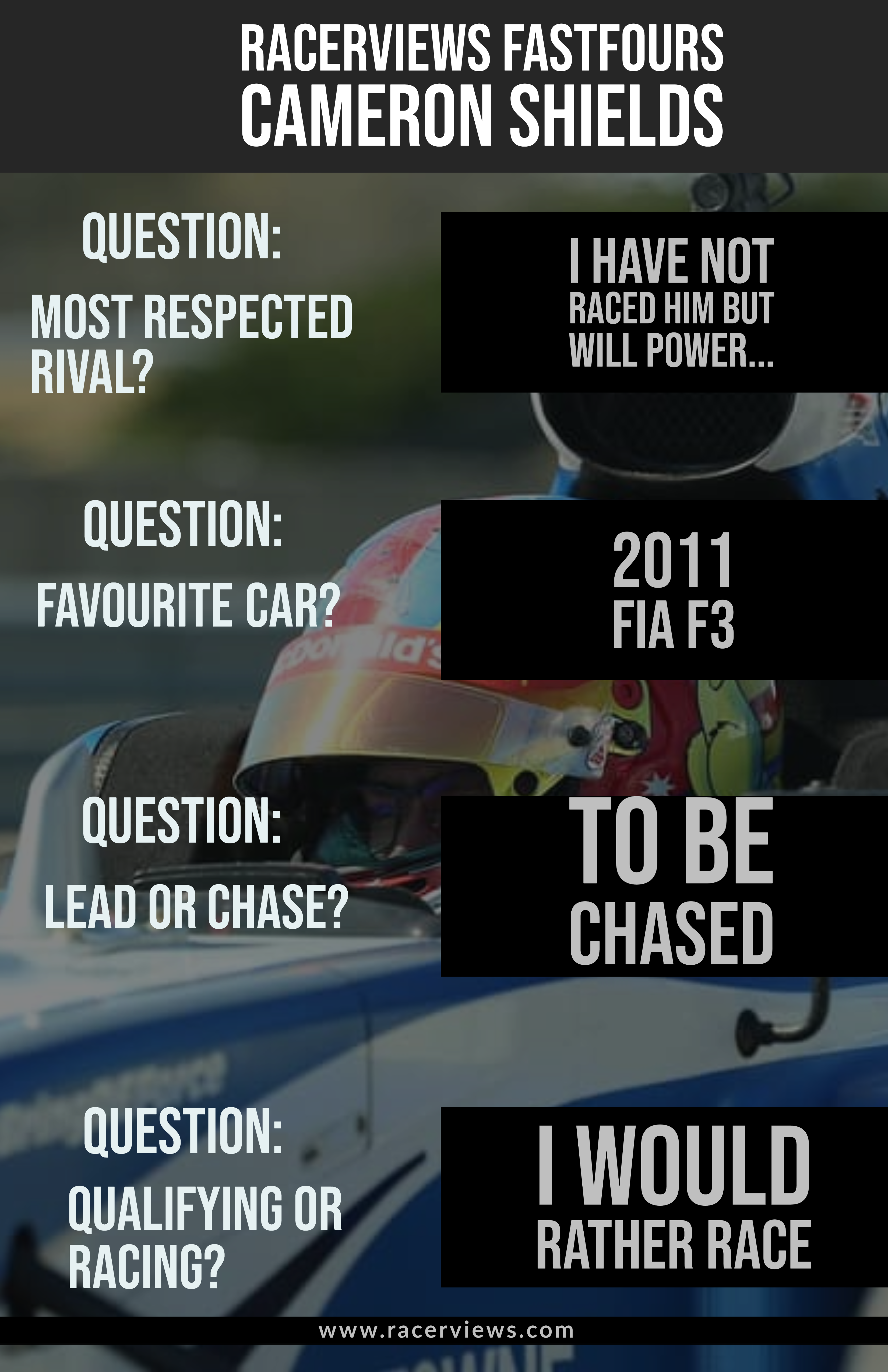 The RacerViews info
By Michael Ford/Sam Tickell
We are passionate, dedicated motorsport professionals.
In 2021 you will see us trackside and stage side with exclusive coverage of
The World Endurance Championship
The World Rally Championship
Belgian Rally Championship
and more!
We aim to bring you interviews and photos you won't see anywhere else. We don't aim to break the news, rather we aim to bring the voices of the racers to you and atmosphere of the event to you at home. Our social media presence on Facebook, Twitter and YouTube bring you more, a holistic experience. We partner with racers and professionals in the industry and give back where we can. If we can help you or you have a story to share, please contact us.
RacerViews has partnered with Championships, drivers and teams in the past. If you think we can help, have a tip or just want to say hi, please reach out.