Round two see's the British Rallycross Championship 5 Nations Trophy as presented by Cooper Tires back at Lydden Hill for a full day of bank holiday action. As with the first round, the crowds were back and boy were they treated to a truly spectacular day of action.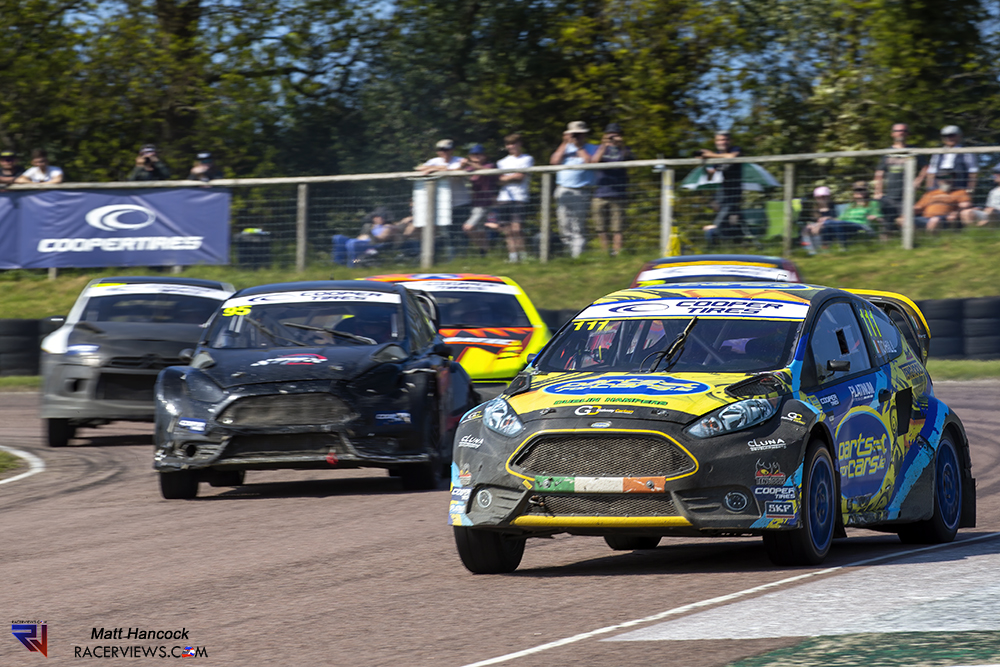 After his amazing win in the first round, all eyes were on the 18-year-old Roberts Vitols in what was his second outing in the prize drive LD Motorsport Citroen C4 for the Supercar category.
After the heats were completed, last year's champion Mark Donnelly in his Citroen DS3 was sitting top of the board with an impressive 137 points. Close behind was the Irish rallycross champion Derek Tohill in his Ford Fiesta Mk7 with 132 points and in third spot was Roberts Vitols with 126 points.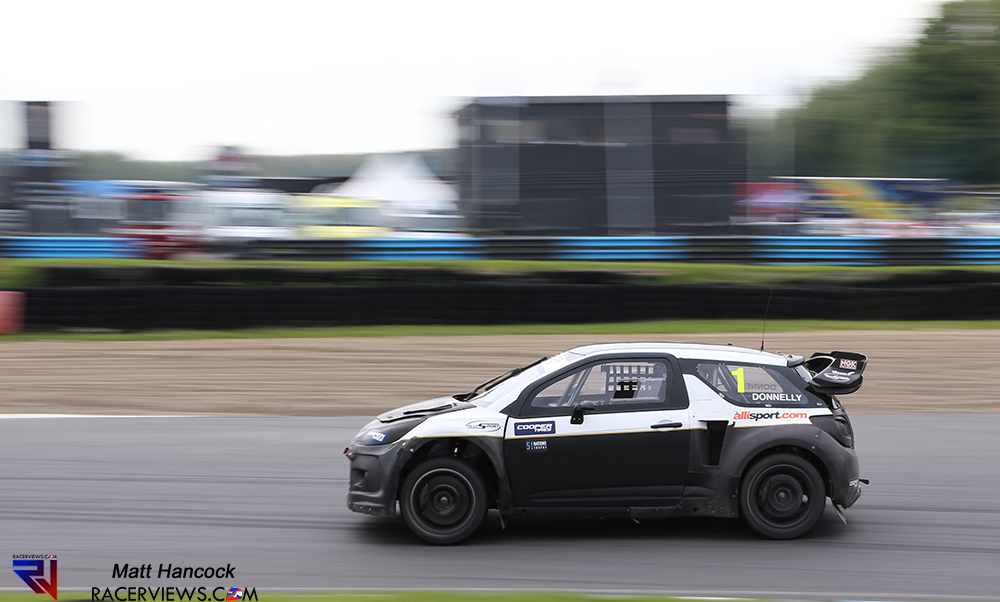 The first semi-final saw Roger Thomas in his Ford Fiesta WRX pull away first and then straight into his joker lap with Mark Donnelly then taking the lead with Vitols close behind. Lap 2 saw the field keeping to their order with Vitols then deciding to take his joker on lap 3 with Roger Thomas just pulling ahead of Vitols as he exited Pilgrims. This now put Julian Godfrey in his Ford Fiesta up in to second place behind Donnelly. Godfrey then takes the joker on lap 4 and this now puts Thomas up into second spot with Vitols closing on him in third. On lap 5, Donnelly seems to hit a problem with the car as Thomas and Vitols pass him on the exit of North Bend. Lap 6 see's Thomas keep the lead to the finish line with what appears to be a fire on the underside of his car. Just after the finish, he pulls the car over so that the marshals can extinguish the fire. Vitols takes second spot with Donnelly in third and Godfrey in fourth.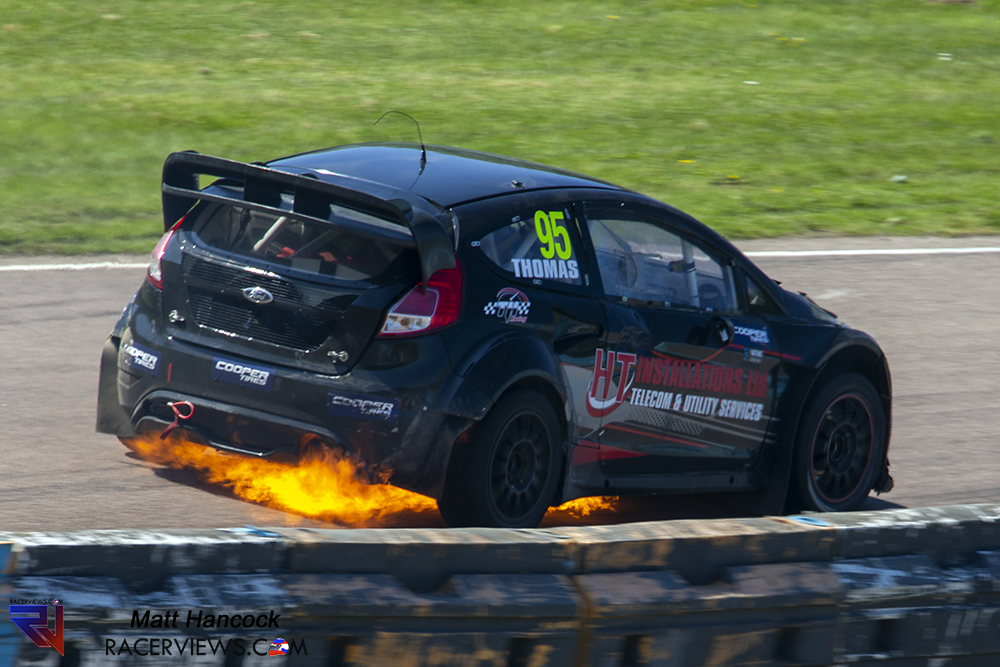 The second semi-final starts with Ollie O'Donovan in his Ford Fiesta taking the lead with Tristan Ovenden in his Citroen DS3 Andy Scott in his Peugeot 208 taking the joker straight off. Out of North Bend and down Hairy Hill see's Derek Tohill in his Ford Fiesta all over the back off O'Donovan as he tries to pass as they pass the start line Tohill decides to take the joker and leaves O'Donovan with a clear path into lap 2. Tohill exits the joker lap and is side by side with Scott as he exits Pilgrims. Into the Devil's Elbow Scott is just ahead and Tohill gives him a little nudge as they approach North Bend which then causes some damage to the rear of Scott's car. Into the next lap and as they approach the Devil's Elbow Tohill seems to lose the rear end which then drops him back off the pace of Scott. Tristian Ovenden is still ahead of the pack as O'Donovan completes his joker on lap 4 and finds himself now behind Scott in second place. Ovenden and Scott are now side-by-side as they exit North Bend and Scott takes the lead as they exit Hairy Hill. Lap 5 see' no change to the order  as they enter the final lap Tohill makes a bold move on O'Donovan at the Devils Elbow and moves to third spot behind Ovenden. Scott takes first spot with Ovenden second and Tohill third. Steve Hill in his Mitsubishi Evo 10 was DNF after the first lap.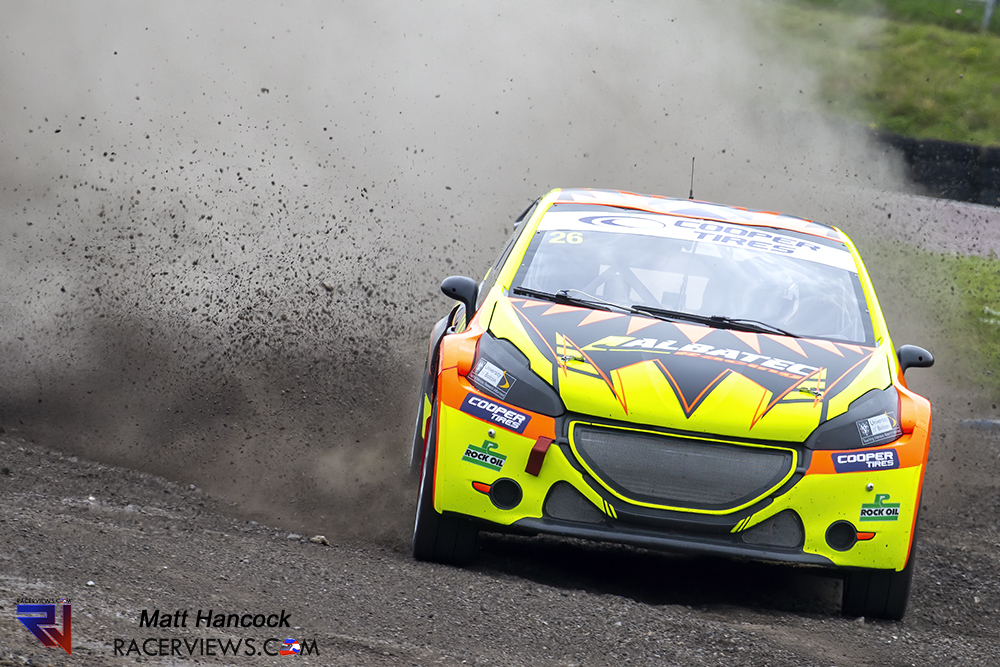 The round two final saw eight cars line up on the grid for the 6-lap showdown of the day. Vitols seems to have problems as the light hits green as he almost stalls the car on the start line. Scott and Thomas are two a breast through the off road section at Pilgrims but Thomas gets the better line and pulls ahead. Tohill also manages to take advantage of Scott as he runs wide on the exit. As the pack enters the Devil's Elbow, Tohill makes a move on Thomas and manages to take the lead. Lap 2 see's Scott take the joker as Tohill pushes on at the front with Thomas in close pursuit. Lap three now and second place Thomas ops for the Joker which leaves Tohill in the clear and miles ahead of the rest of the pack. As Thomas completes the joker, Vitols pulls over and off the track with his car broken and out of the race. Lap four and no change to the field as into lap 5 Tohill takes the joker and just manages to pull out in front of O'Donovan and Scott respectively. Into the Devil's Elbow and O'Donovan tries to undertake Tohill as they come together, they are side by side as they approach North Bend and there is more coming together as Tohill manages to defend his lead. Exiting North Bend and now third place Scott decides to put some more dents in O'Donovan's car as he pushes to try and take second spot to no avail. Into the final lap and Tohill seems to have managed to pull a few car lengths ahead of the field. All the way though lap six we see Scott trying to pass O'Donovan but he manages to keep Scott at bay. First place went to Derek Tohill with O'Donovan in second place and Andy Scott in close third. Mark Donnelly finished in fourth. Roger Thomas was later DSQ from the race for not having a camera in the car.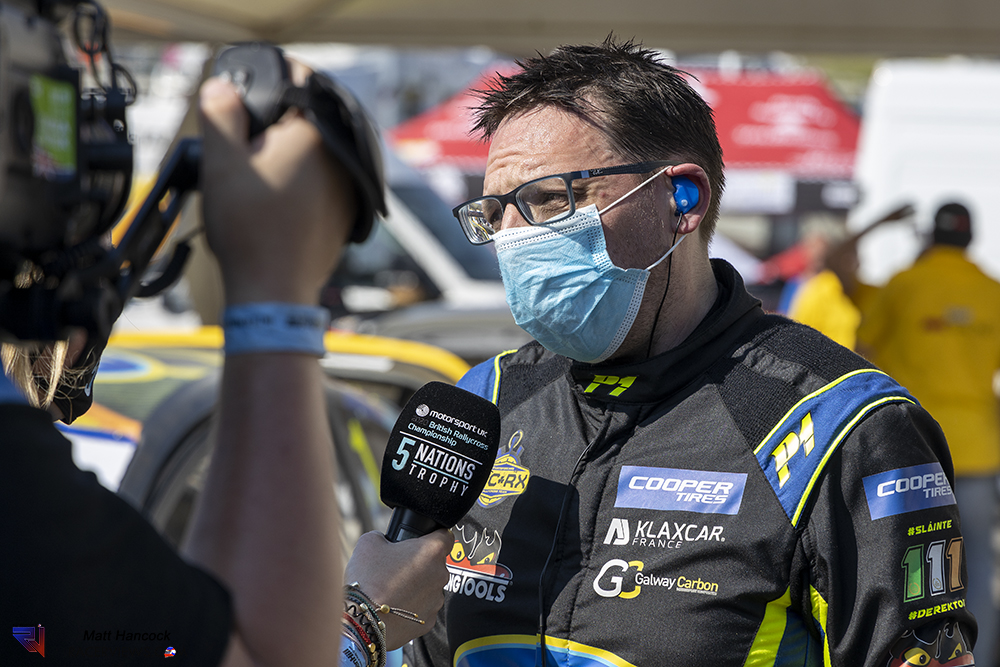 After the first two rounds, the leader board is as follows.
Mark Donnelly Citroen DS3    48 points
Ollie O'Donovan Ford Fiesta   47 points
Tristan Ovenden Citroen DS3 41 points
Julian Godfrey Ford fiesta 40 points
Roberts Vitols Citroen C4 40 points
Derek Tohill Ford Fiesta MK.7 29 points
Roger Thomas Ford Fiesta 28 points
Andy Scott Peugeot 208 26 points
Michael Sellar Citroen DS3 21 points
Connor McCloskey Ford Focus 19 points
Steve Hill Mitsubishi Evo10 18 points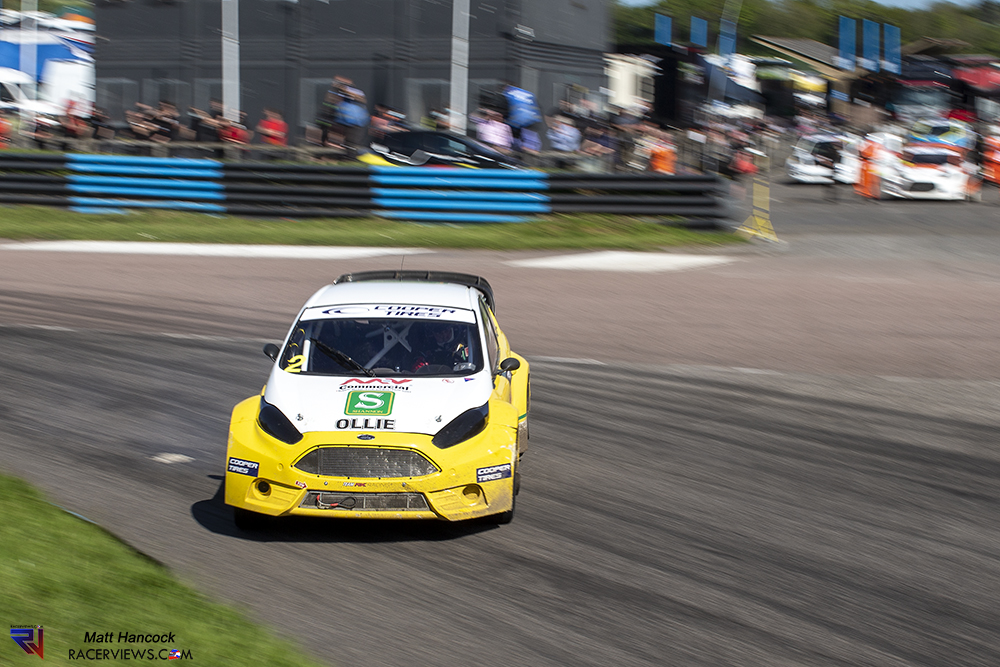 Round 2 other events 1st place
BMW Mini = Dave Bellerby
Electro = Dave Halford
Group B and 4WD =  Andy Grant
Juniors = Max Langmaid
RX150 = Patrick O'Donovan
Supernational = Paige Bellerby
The next round of BRX will be at Mondello Park on the 10th and 11th July 2021
The RacerViews info
By Matt Hancock
We are passionate, dedicated motorsport professionals.
In 2021 you will see us trackside and stage side with exclusive coverage of
The World Endurance Championship
The World Rally Championship
Belgian Rally Championship
and more!
We aim to bring you interviews and photos you won't see anywhere else. We don't aim to break the news, rather we aim to bring the voices of the racers to you and atmosphere of the event to you at home. Our social media presence on Facebook, Twitter and YouTube bring you more, a holistic experience. We partner with racers and professionals in the industry and give back where we can. If we can help you or you have a story to share, please contact us.
RacerViews has partnered with Championships, drivers and teams in the past. If you think we can help, have a tip or just want to say hi, please reach out.