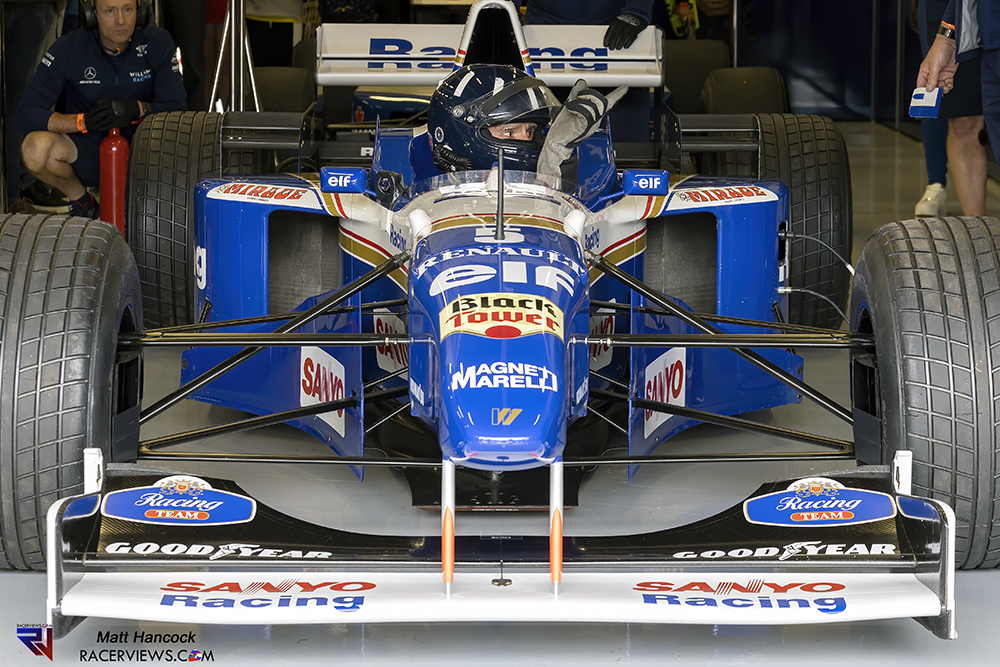 Damon Hill brings the FW18 to life on the final day of the 2021 Silverstone Classic, in slightly damp conditions the 1996 world champion didn't hold back one bit as he completed several demonstration laps in the1996 constructors winning Williams-Renault FW18.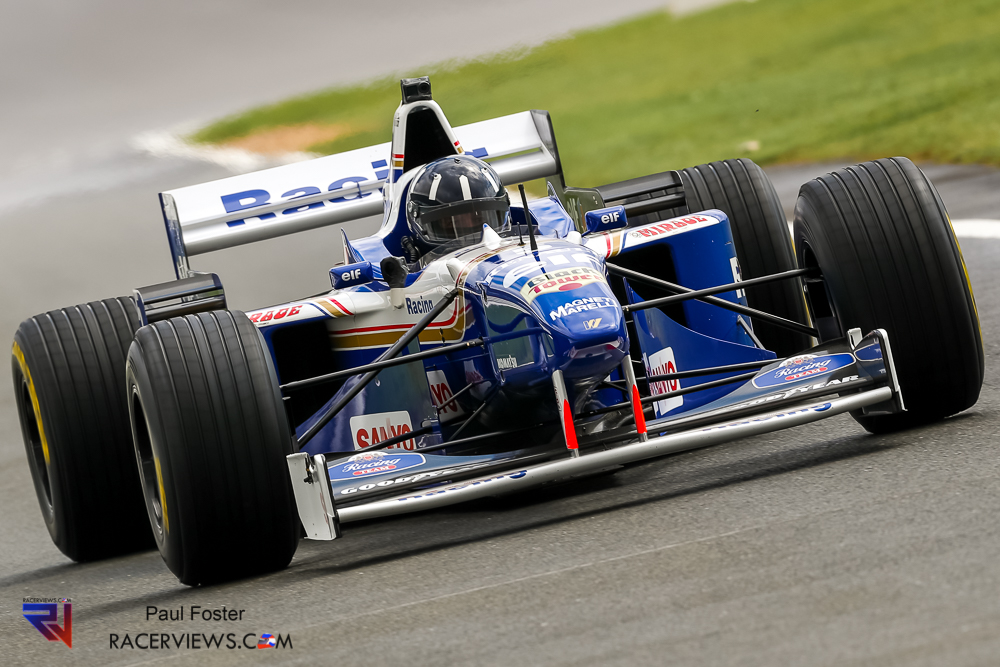 The car was designed by what was probably one of the best parings in F1 history, Adrian Newey and Patrick Head of the Williams F1 team.
Powered by the  3.0 litre Renault V10 naturally aspirated mid-mounted engine the car was a rapid progression from the 1995 FW17 car.
The 1996 Williams F1 team comprised of Jacques Villeneuve and Damon Hill, between the two drivers they had what was the most successful team of the 1996 season with 12 wins out of the 16 races held that year.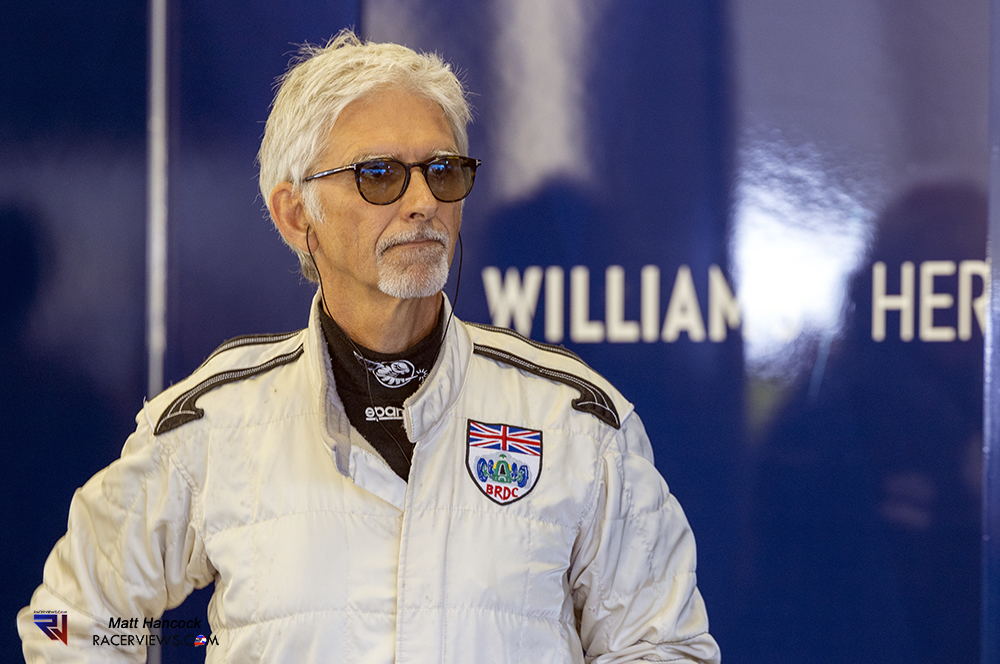 "I can't believe this is the 30th year of the Classic and yet it is my first visit. I have thoroughly enjoyed the day and the accessibility to the paddocks and cars is superb," enthused Damon.
"When I told my family I was driving today, I was amazed and delighted to find out they wanted to join me and we have all had a great day out. A highlight was obviously being reunited on track this afternoon with the FW18 to celebrate 25 years since I won the world title with Williams and I am grateful to Silverstone and the Williams Heritage team for making this possible."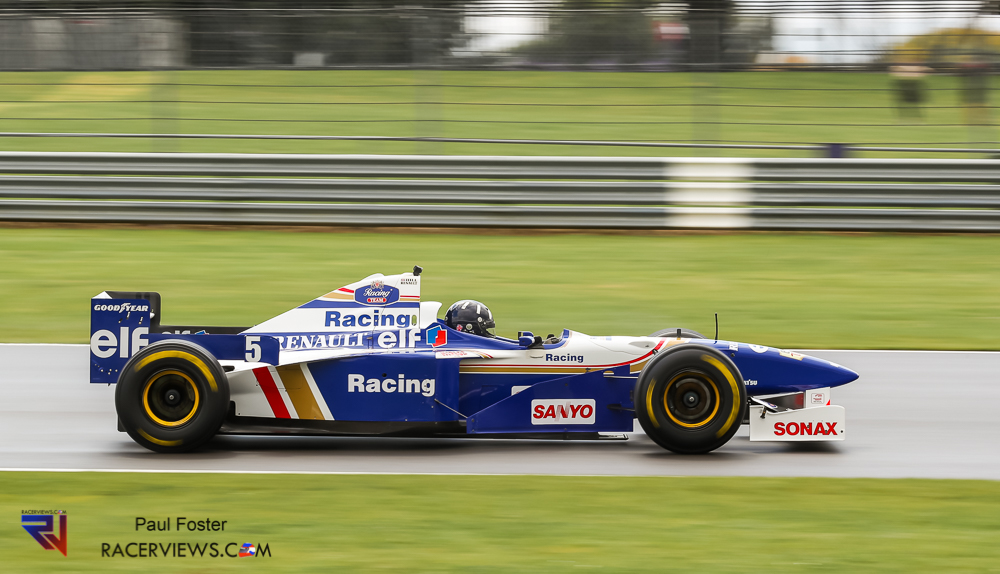 With Damon Hill winning the 1996 championship this in effect made him the first son of a previous world champion to have won the title himself. Williams F1 also won the 1996 Constructors' Championship by an impressive margin. Despite winning the title, Hill was dropped by Williams for the following season. Damon Hill left Williams as the team's second most successful driver with 21 race victories.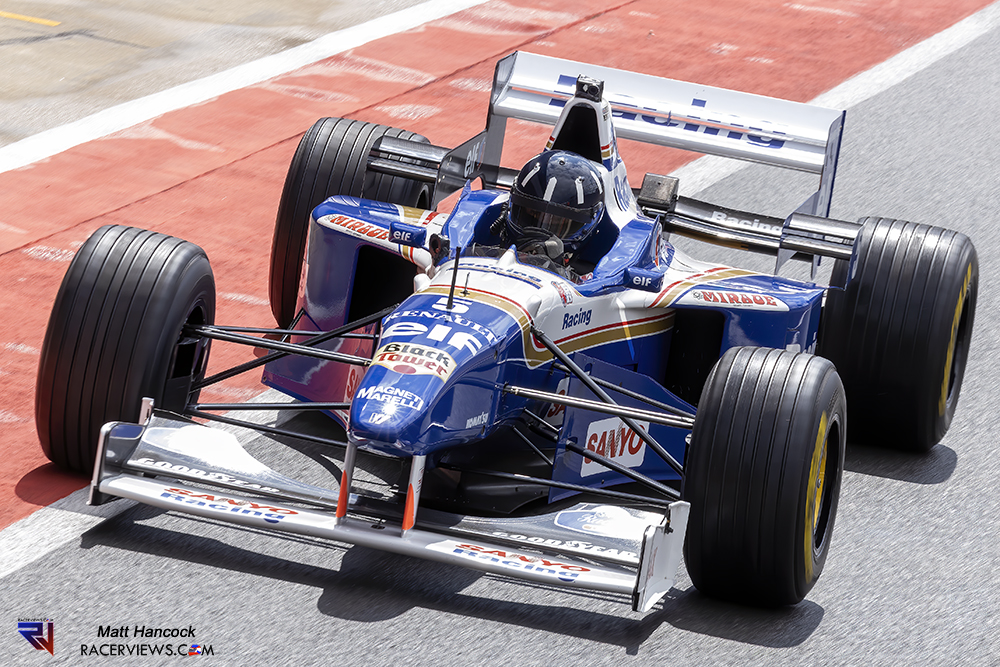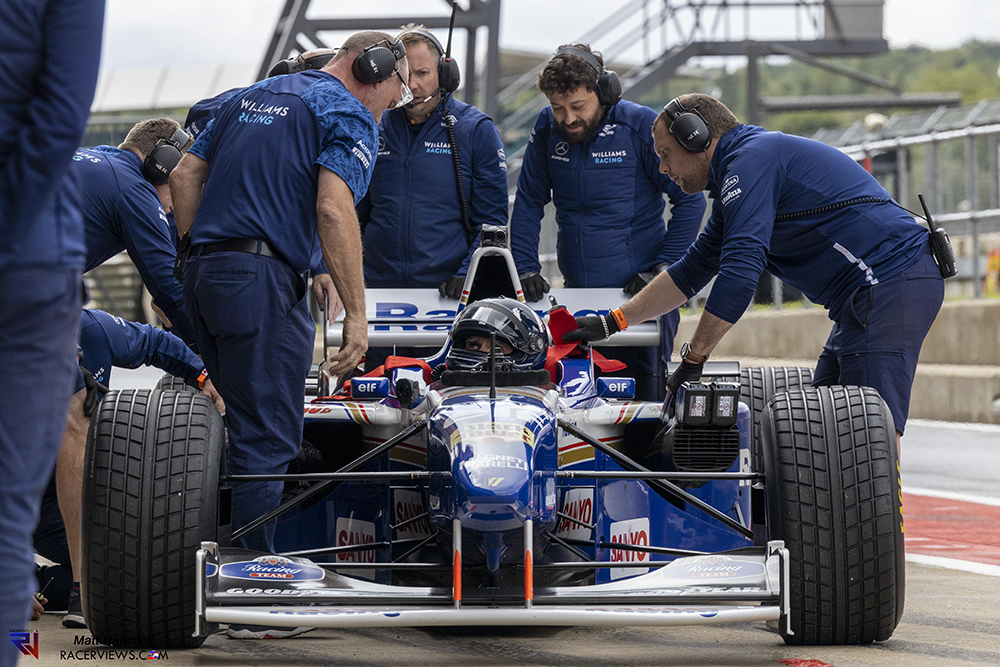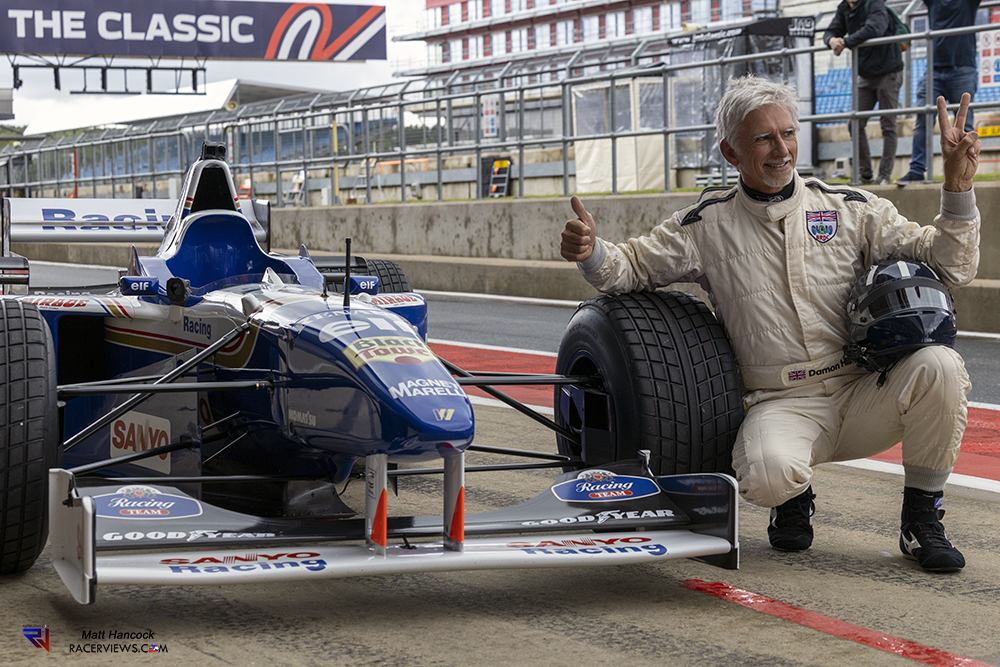 The RacerViews info
By Matt Hancock
We are passionate, dedicated motorsport professionals.
In 2021 you will see us trackside and stage side with exclusive coverage of
The World Endurance Championship
The World Rally Championship
Belgian Rally Championship
and more!
We aim to bring you interviews and photos you won't see anywhere else. We don't aim to break the news, rather we aim to bring the voices of the racers to you and atmosphere of the event to you at home. Our social media presence on Facebook, Twitter and YouTube bring you more, a holistic experience. We partner with racers and professionals in the industry and give back where we can. If we can help you or you have a story to share, please contact us.
RacerViews has partnered with Championships, drivers and teams in the past. If you think we can help, have a tip or just want to say hi, please reach out.