Provisional list of 39 entries announced two months before the start of the season.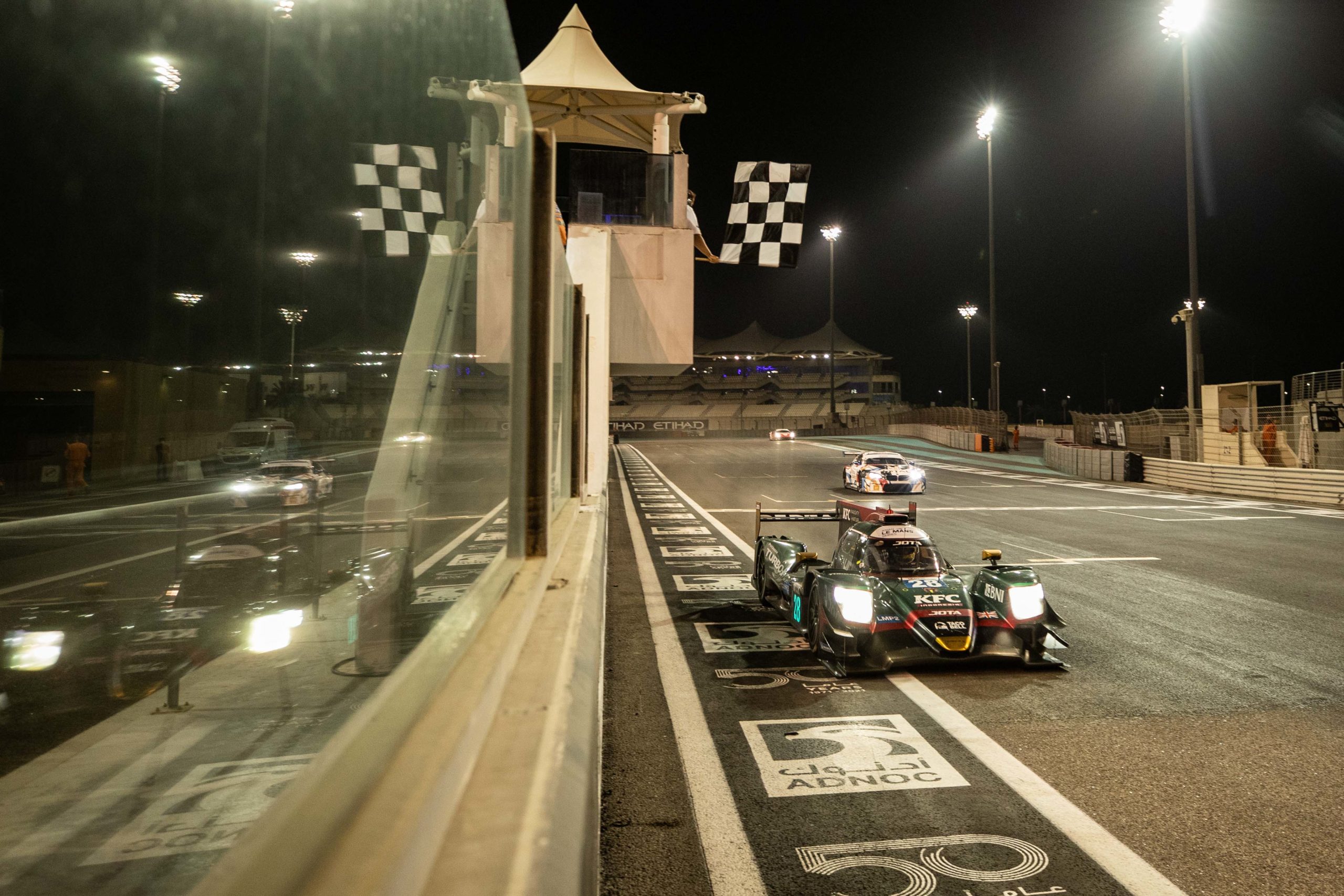 Two months before the opening race of the Championship, 39 full season entries have been received. The grid will be made up of 14 prototypes (4 LMP2 and 10 LMP3), and 25 GT3 entries which should see intense battles throughout the grid. The 2022 Asian Le Mans Series is set to deliver the thrill of multiclass racing during the uniquely intense two-week season!
The Asian Le Mans Series continues to attract teams and drivers from around the world with 26 teams from 15 different nationalities set to line up on the grid.
Frédéric Lequien, CEO of ALMEM and LMEM:  
"It is very positive to see such a strong grid for the 2022 Asian Le Mans Series. I would like to congratulate the entire Asian Le Mans Series team who have worked incredibly hard to deliver such a strong grid. I would also like to thank our teams, our partners Michelin and TotalEnergies, and both the Dubai Autodrome and the Yas Marina Circuit for their ongoing support. This season will be my first with the Championship, and I am very much looking forward to working with them all to deliver a season full of thrilling racing!" 
Strong GT Class:
The GT field will be the biggest ever seen in the Asian Le Mans Series and the stage is set for a season full of epic on track battles. Not only will there be 25 GT3 cars on the grid, there will also be seven different GT manufacturers represented in 2022.
This season will see the debut of the BMW M4 GT3 in ACO racing with Walkenhorst Motorsport entering two of the new machines. There will be two McLaren 720S GT3, two Audi R8 LMS GT3 EVO2s, three Mercedes AMG GT3s, four Porsche 911 GT3 Rs, six each of the Ferrari 488 GT3 and the Aston Martin Vantage AMR GT3.
2021 GT Champions Herberth Motorsports are set to return with a three-car effort to defend their title, whilst GT3 Am Champions Rinaldi Racing will return with one GT3 entry and an LMP3 entry for the 2022 season.
AF Corse will also return with three Ferrari 488 GT3s, whilst Kessel Racing will have two Ferraris. Inception Racing will return to the Series with their McLaren 720S GT3.
TF Sport are also returning to the Series with a three-car Aston Martin Vantage AMR GT3 effort including the Oman Racing entry. Japanese team, D'station Racing will be back with their Aston Martin Vantage AMR GT3 with support from TF Sport, just as they did in the FIA WEC this season.
After making their debut in the Asian Le Mans Series last season, Garage 59 will return with a pair of Aston Martin Vantage AMR GT3s. Optimum Motorsport will also return to the Series, running two separate McLaren 720S GT3 entries, with one under the Inception Racing banner and the other, Optimum Motorsport.
Pierre Fillon, President of the Automobile Club de l'Ouest: 
"This new season of the Asian Le Mans Series looks promising once again. With 39 cars coming from different horizons, the show on track will be exciting. The competitors will be able to battle it out during a fortnight that will see them compete on two circuits, both day and night. See you on February 11th in Dubai to launch this event awaited by the entire endurance world."
Prototypes:
There will be many familiar prototypes on the grid with longstanding team ARC Bratislava returning this season in the LMP2 class. GRAFF Racing will be back with a two-car effort, one entry in both LMP2 and LMP3.
2019/2020 LMP3 Champions and 2021 Vice Champions Nielsen Racing are returning with a two-car effort including an LMP3 and an LMP2 – the first time the team has raced an LMP2 in a full season. The team has previously only raced an LMP2 in the 24 Hours of Le Mans after winning and invitation to race there following their Championship win.
Joining them in LMP3 will be CD Sport and DKR Engineering who both return after making their debut last season.
After missing last season, our 2018/2019 LMP3 Champions Inter Europol Competition will also re-join the Series after missing the 2021 season, this time they will enter one LMP3.
New Teams:
This season will see no fewer than nine teams making their debut in the Asian Le Mans Series.
There will be two Asian teams making their debut with the Series in the GT class this season. YC Panda Racing from China have entered two Audi R8 LMS GT3 EVO2s, and Envisu Racing from Hong Kong have entered an Aston Martin Vantage AMR GT3.
Competing for LMP2 Am honours will be High Class Racing. The Danish team announced last week they will enter an Oreca 07-Gibson and Anders Fjordbach, Dennis Andersen and Kevin Weeda behind the wheel. In LMP3 BHK Motorsport, Konrad Motorsport and Koiranen Kemppi Motorsport will make their Asian Le Mans Series debut.
SPS Automotive Performance will also make their debut in the Series, entering two Mercedes AMG GT3s. They will be joined on the grid by fellow German team, the Haupt Racing Team, who will also join the Series for the first time with a Mercedes AMG GT3.
UAE based S'aalocin by Kox Racing will make their debut in a Porsche 911 GT3 R.
Unique format:
After a hugely successful 2021 Asian Le Mans Series, the Series will return to the UAE for the 2022 season. It will again be contested in an intense two-week period, with all four races being held between the 11th and the 20th of February. There will be two races, each four hours in length, at the Dubai Autodrome and at the Yas Marina Circuit, with a mix of both night and day racing.
Race 1 – Friday 11th February 2022, Dubai Autodrome
Race 2 – Saturday 12th February 2022, Dubai Autodrome
Race 3 – Saturday 19th February 2022, Yas Marina Circuit
Race 4 – Sunday 20th February 2022, Yas Marina Circuit
The full entry list, including drivers will be released closer to the start of the season.