A few days after the successful and wintery Ypres Historical Regularity, Club Superstage is looking forward to 2022. The Ypres based organisation is demonstrating the dynamic culture that bought it to the world's stage by developing five great events next year. The Ypres Rally will return to its tradition date at the end of June, from 23 to 25 June.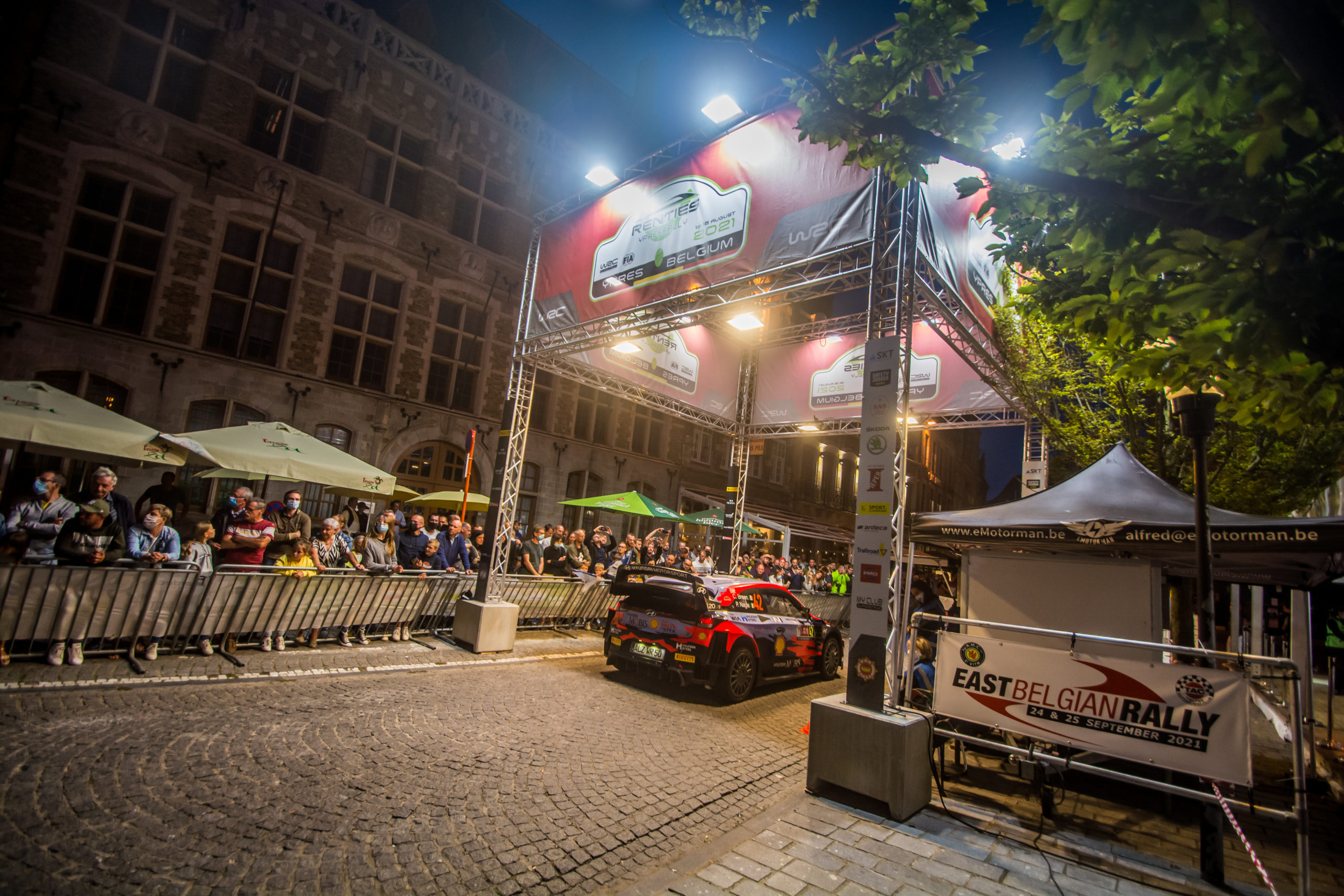 This season, fans experienced a historic edition of the Renties Ypres Rally, as the FIA ​​World Rally Championship was the guest of our country for the first time. It was a rare opportunity that Club Superstage seized upon, thanks to the pandemic, which limited international travel for the top teams and drivers of the World Championship. Belgian rally fans enjoyed a success rally with Club Superstage and the Renties Ypres Rally hosting a wonderful event.
In 2022, the Ypres Rally will return to its familiar date at the end of June and the race will be the sixth round of the Kroon-Oil BRC.
No suitable date for the ERC
"We had an ambition to be part of the FIA European Rally Championship. We negotiated for a long time with the WRC Promoter for a suitable date, but of course, the calendar was partly fixed and we have to take in to account the WRC calendar. We couldn't find a date that was suitable for the WRC Promoter as well as for the City of Ypres and Club Superstage. We didn't want to give up our fixed date just like that, hence our decision to organise the Ypres Rally from 23 to 25 June 2022," said chairman Alain Penasse.
The Club Superstage season starts on May 8 with the Monteberg Rally, a classic. After a year of absence, Club Superstage will organise the Aarova Rally in Oudenaarde on 2 October.
The season will conclude with two unique events for lovers of historic rallying. The Ypres Historic Regularity will be organised for the fourth time from November 25-27. After this year's "light version", 2022 will see another three-day event.
The Ypres Historic Rally was organised separately from the Ypres Rally this season for the first time. This will also be the case in 2022. This time the race will be held on the same weekend as the Ypres Historic Regularity.
Calendar 2022
Monteberg Rally – May 8
Ypres Rally – June 23-25
Aarova Rally Oudenaarde -2 October
Ypres Historic Rally – November 26
Ypres Historic Regularity – November 25-27