Prototypes:
2021 Champions G-Drive Racing will make the switch from LMP2 to LMP3 for the 2022 Season. Reigning LMP3 Champions United Autosports will switch back to LMP2, entering an LMP2 for the two races in Abu Dhabi with their young star in the making, Josh Pierson. Josh only turns 16, the minimum age permitted in the Asian Le Mans Series on the 
14th of February
 meaning he is not able to join the Series until the races at the Yas Marina Circuit.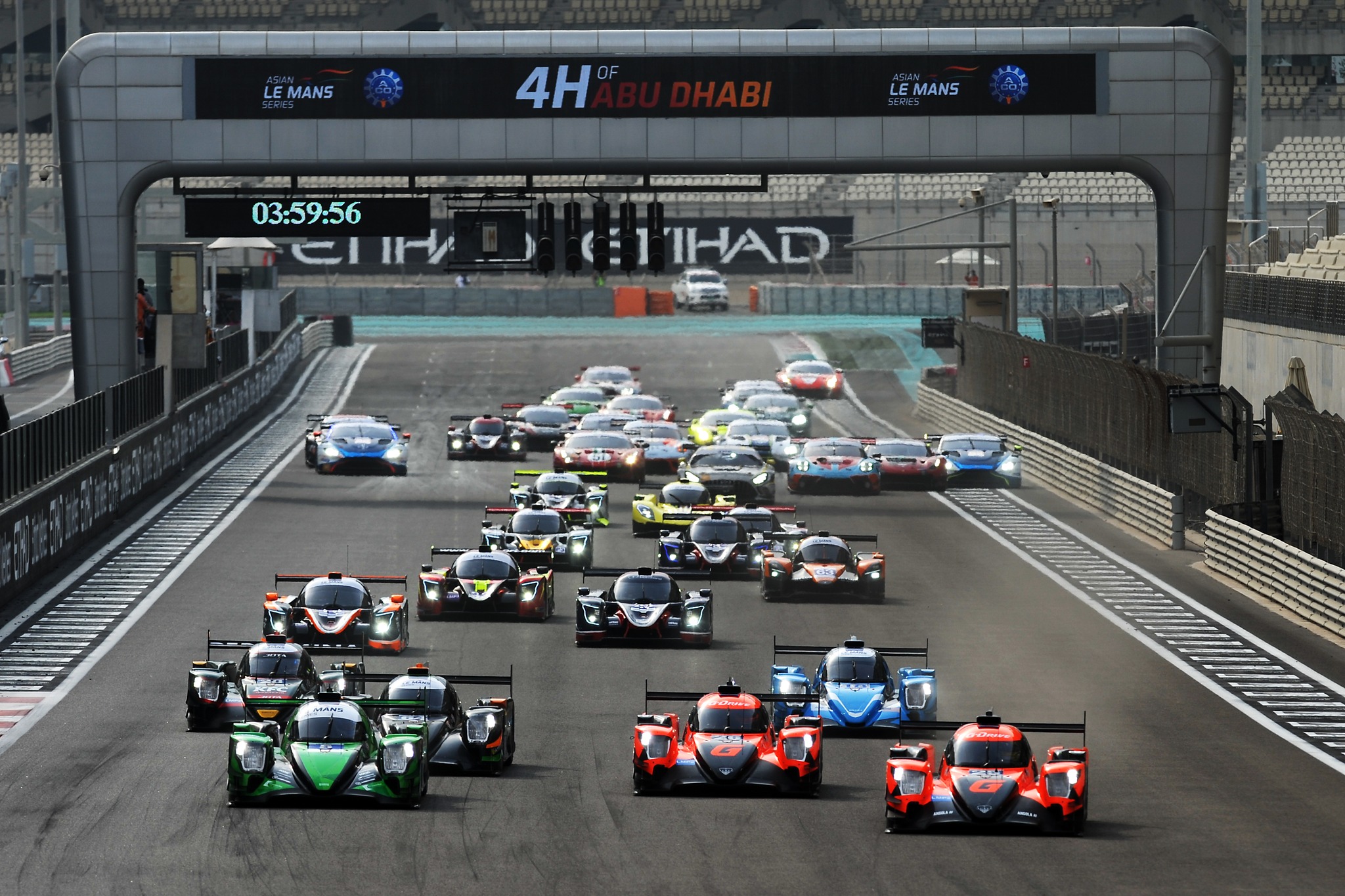 Pierre Fillon, President of the Automobile Club de l'Ouest: 
"The new Asian Le Mans Series season is off to a strong start with an impressive entry list of 37 cars. The return of the spectators on the two circuits will delight the competitors. See you in a few days in Dubai to launch this event awaited by the entire endurance world."
Champions Combine for New Challenge:
After winning both the Asian Le Mans Series and the European Le Mans Series, and narrowly missing out on winning the LMP2 class of the 24 Hours of Le Mans, Chinese driver, Yifei Ye returns this season with a different challenge.
Having been named a Porsche Motorsport Asia Pacific factory driver for 2022 he will join the reigning GT Class Champions, Herberth Motorsport as they fight for not only back-to-back tiles, but also another invitation to race in the 24 Hours of Le Mans later this year. He will be joined by Hong Kong driver Antares Au and Austrian Klaus Bachler who both return to the Series with Herberth Motorsport.
Strong GT Class:
Two new teams have announced entries to the GT Series, debut entries for both teams. Dinamic Motorsport have entered a Porsche and Attempto Racing have entered an Audi.
A full season entry of 23 cars in the GT class will make it the biggest ever for the Asian Le Mans Series. The field will also be the most diverse with seven different GT manufacturers represented in 2022 season.
2 x Audi R8 LMS GT3 EVO2
2 x BMW M4 GT3
2 x Mercedes AMG GT3
3 x Aston Martin Vantage AMR GT3
4 x McLaren 720S GT3
5 x Porsche 911 GT3 R
5 x Ferrari 488 GT3
Frédéric Lequien, CEO of ALMEM and LMEM:  
"The 2022 Asian Le Mans Series looks set to provide thrilling racing yet again! The entry list looks very exciting, both in terms of the number of entries and the quality of the teams and drivers that have entered.  I wish them all well in their final preparations and look froward to seeing them on-track from the 11th of February"
New Teams:
Nine teams will back their Asian Le Mans Series debuts this season. They are;
High Class Racing, YC Panda Racing, Konrad Motorsport, Koiranen Kemppi Motorsport, SPS Automotive Performance, Haupt Racing Team, Saalocin by Kox Racing, Dinamic Motorsport and Attempto Racing.
2022 Asian Le Mans Series Calendar:
Race 1 – Saturday 12th February 2022, Dubai Autodrome
Race 2 – Sunday 13th February 2022, Dubai Autodrome
Race 3 – Saturday 19th February 2022, Yas Marina Circuit
Race 4 – Sunday 20th February 2022, Yas Marina Circuit