It's been a little less than 3 days since Ferrari triumphed in the sands of the Bahrain International Circuit, with Charles LeClerc leading home Carlos Sainz for the first Ferrari 1-2 finish since Singapore 2019 and ended a 45-race winless streak, and yet it still feels as if the real winner this weekend was Formula 1 itself.
The weeks leading up to lights out left many questions out in the open. With a new rules package, drastically different cars, and new problems on track that have not been addressed by ANY current drivers (ground effect cars were banned long before many of these drivers took to the grid, or in some cases, were even born) Formula 1 was at the top of everyone's list of things to chat about. Having now completed their first race of the season, if the results and the action we saw on Sunday were any indication, we are in for an absolute thriller of a year.
Let's recap the weekend, and discuss where we go from here.
Action before there was action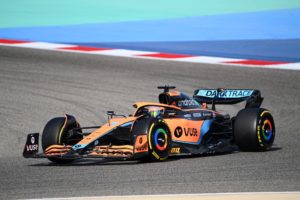 Before the cars even hit the track there was already news in the air that would change the weekend in ways no one would have expected. First we had McLaren announcing two major bits of information; Daniel Ricciardo would in fact be able to race having recovered from Covid-19 and then a strategic partnership with Google was announcing, leading the Woking Team to brand their wheel covers with the Google Chrome logo as well as adding branding for Android.
Not to be outdone, Aston Martin then announced that Sebastian Vettel would not be participating in the entire weekend as he has contracted Covid-19 and would be replaced by journeyman and fan favorite, Nico Hulkenberg for the weekend. When asked about how prepared he was going to be for the weekend, Hulkenberg responded:
'Just in the last 24 hours – I got called out of bed pretty much yesterday morning, got the news, packed up, and got going. I think it's obviously a bit of an interesting situation again, so yes, I'm just going to take it lap by lap, session by session.'
Horses and bulls trade speed
Leading from pole, Charles LeClerc would go on to win and capture his 3rd victory in Formula 1 ahead of Carlos Sainz, who tied his best podium place and helped aid Ferrari's first win after 2 years of struggles in Maranello. This only tells part of the story.
Friday and Saturday's running were almost carbon copies of the pre-season testing results for Ferrari and Red Bull. Both teams were exceptionally strong from the word go with the Ferrari duo remaining in the top 3 positions in all sessions except for Carlos Sainz's 5th place in FP3, behind Sergio Perez and George Russell. Max Verstappen led with the fastest times in FP2 and FP3, which set up a dual for pole between the Prancing Horse's and the Bulls.
Ferrari had the car when it counted, LeClerc pipped Verstappen for pole by just over a tenth of a second while Sainz narrowly missed a front row start by 0.006's of a second to Verstappen. This was LeClerc 1th pole and his first since the shock pole in Baku in 2021.
Silver struggles and some hot papaya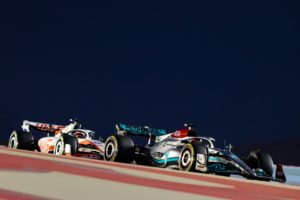 Further down the field, Mercedes showed better pace than pre-season, with Russell and Hamilton taking their Silver Arrows into the top 10, but neither looked comfortable in any session as they dealt with severe porpoising down the long front stretch of the circuit, unbalancing and unsettling the car before the braking zone into turn 1. Russell in an interview on Friday stated that:
'It's all about lap time, and we're certainly not where we want to be…I think we've made a bit of progress solving some issues, but the pace just is not there at all…we're a long way off the pace off Red Bull…we've got a bit of work to do.'
Suffering even worse luck on the weekend was Barcelona strongmen Daniel Ricciardo and Lando Norris. The McLaren team looked downright out of shape for the entire weekend and were never able to bring their cars higher than 11th position in any session, including the race itself. Braking issues seemed to be the biggest culprit as overheating discs led to components lasting several laps instead of entire sessions…and McLaren will need to solve those issues quickly before they arrive in Saudi Arabia for the fastest race of the entire season. The Jeddah circuit is brutal on brakes as cars carry their highest sustained speeds for any street circuit here, punctuated by harsh braking points and hairpin turns.
Mid-field flips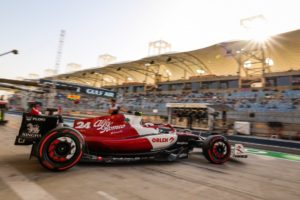 As with the Scuderia's resurgence, suddenly the mid-field no longer seems to be set in stone as in years past. Williams is still unfortunately lagging behind the field, a byproduct of multiple years of underperformance and struggles, but they have the same season to adapt and with Jost Capito at the helm it is only a matter of time where Williams will be challenging consistently for points. The rest story however, is with Haas and Alfa Romeo…both Ferrari-powered teams who have suddenly found themselves in a position they were rarely seen in 2021…the top 10.
Haas started off the weekend in a rough spot, with both drivers at the bottom of the time sheets while Alfa had a mixed bag in FP1, with veteran Valterri Bottas unable to set a lap time and rookie Zhou Guanyu finishing with the 11th fastest time on the charts. FP2 and FP3 saw improvements from both teams as suddenly pace appeared where previously they were lagging. This surprised many as in 2021, Alfa and Haas were often the rear runners, rarely making splashes into the middle of the pack. But nothing was going to prepare anyone for the results of qualifying, where both teams managed to push themselves into Q3 and even place ahead of a Mercedes in the process.
Lights out, and away we go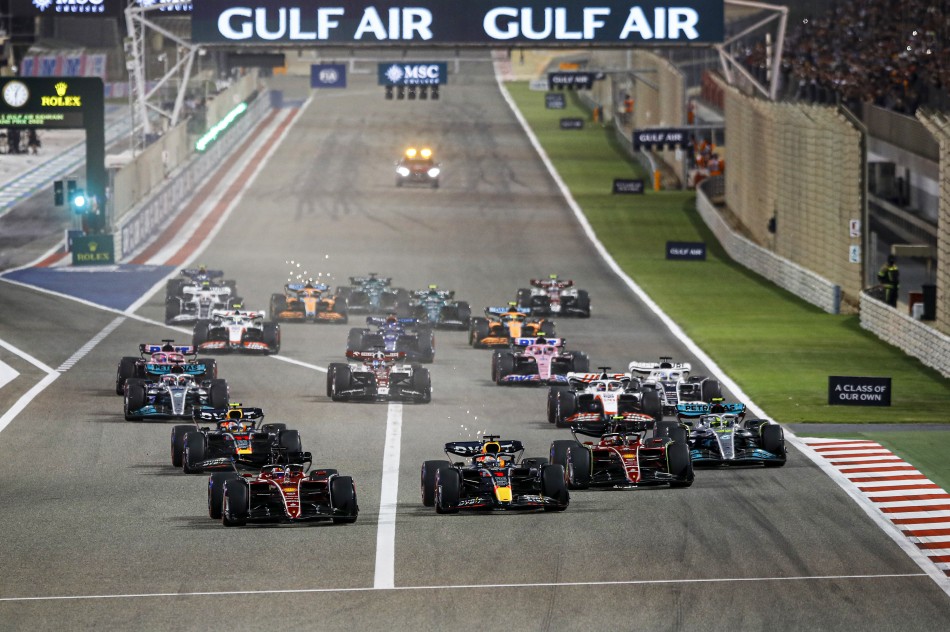 The results of qualifying created a grid unlike any we've seen in previous years…Ferrari and Red Bull occupied the first two rows with LeClerc ahead of Verstappen; Hamilton and former teammate Bottas in the red and white Alfa sat side-by-side in row 3. Kevin Magnussen, racing in F1 for the first time since the end of 2020, took the start in 7th place next to the Alpine of Fernando Alonso, and starting 9th was George Russell alongside Pierre Gasly in the AlphaTauri.
From the moment the lights went dark it was clear this was a new era of Formula 1. Ferrari's LeClerc put on a clinic with Verstappen through much of the race, the two young drivers playing a game of cat and mouse during the first round of pit stops. On lap 15, Verstappen attempted to undercut the Ferrari in the pits and took a 3.5 second advantage down to less than 1 second when LeClerc emerged ahead of the Red Bull in turn 1. From there, the two traded barbs for 3 laps until Verstappen overshot the entry to turn 1 and lost his ability to use DRS on LeClerc in the following straight.
The race then moved into a slight lull, with LeClerc's lead increasing through to the second round of pit stops on lap 31 and further increasing when Verstappen pitted for a 3rd time on Lap 44. The race suddenly changed on lap 46 when Pierre Gasly ground to a halt on track, his AlphaTauri spitting flames into the night sky and the only Safety Car of the evening was sent out on track to collect the field.
Red Bull's nightmare
When the field went green again on lap 51, it was game over for Verstappen as LeClerc leapt ahead after a power issue, later diagnosed to be a fuel system error, prevented Verstappen from keeping up. On lap 56 he was passed by Sainz in the second Ferrari and soon retired the car on the penultimate lap.
On the start of the final lap, Lewis Hamilton, having pushed his Mercedes despite severe porpoising during the race, pressured Sergio Perez for 3rd place into turn 1 and over took the Mexican driver as he spun his Red Bull after complaints of a power unit issue. He too would go on to retire, leading to Red Bull's nightmare double DNF to start their 2022 campaign.
Mercedes finds results
Hamilton would go on to round out the podium in P3, adding to his record of most podium finished by a driver in Formula 1 at 183 total appearances including 103 victories, and gave some hope to the Silver Arrows that they might have a chance to be competitive if they continue to work on the car during the year. Following Hamilton was teammate Russell, giving the Mercedes a solid 3-4 finish to start the year.
In what was perhaps the 2nd most popular result after LeClerc's victory, Kevin Magnussen kept his calm and took his Haas home in 5th place, much to the delight of team boss Guenther Steiner. Valterri Bottas finished the day in 6th after a rough start to the race, having lost several positions at the start, and Esteban Ocon rallied from an early penalty after contact with the Haas of Schumacher for a solid 7th place result. AlphaTauri's Yuki Tsunoda, Alpine's Fernando Alonso, and rookie Zhou Guanyu of Alfa Romeo rounded out the top 10, making it double points day for Ferrari, Mercedes, Alfa Romeo, and Alpine.
On to Jeddah
If there weren't enough questions before Bahrain, there are certain to be even more coming into the first street circuit of the year. Jeddah produced the fastest race in Formula 1 in 2021, and also produced one of the most intense races of the year.
With Red Bull having arguably the strongest speed of any car, it remains to be seen if reliability will hamper them further. Having a double DNF to start the year puts their team on the back foot to Ferrari and Mercedes, so Red Bull need a solid points finish by both drivers if they want to remain in the hunt for either championship.
Ferrari did have the best race of any team in Bahrain, however they seem to be slightly lacking in the straight-line speed needed at Jeddah, and in the past they have had questionable strategies that have ruined many races. However, they seem to be the strongest team at controlling the porposing effects and limiting the aero damage caused by the up/down sequences, giving them an upper hand with overall aero stability.
The full weekend for the 2022 STC SAUDI ARABIAN GRAND PRIX 2022 kicks off on March 25th and if it's anything like Bahrain, it's sure to be race to remember.