There can be no questioning the commitment from Glickenhaus Racing. To take on the world's biggest manufacturer in the top class of global sportscar racing is certainly a big task. To then go and beat them to pole position is quite something else.
Qualifying is one of those times where pace comes to the fore and, yes, there are always going to be other considerations going on like race setup and long-stint pace. But to gain pole on a track like Spa is something to be celebrated.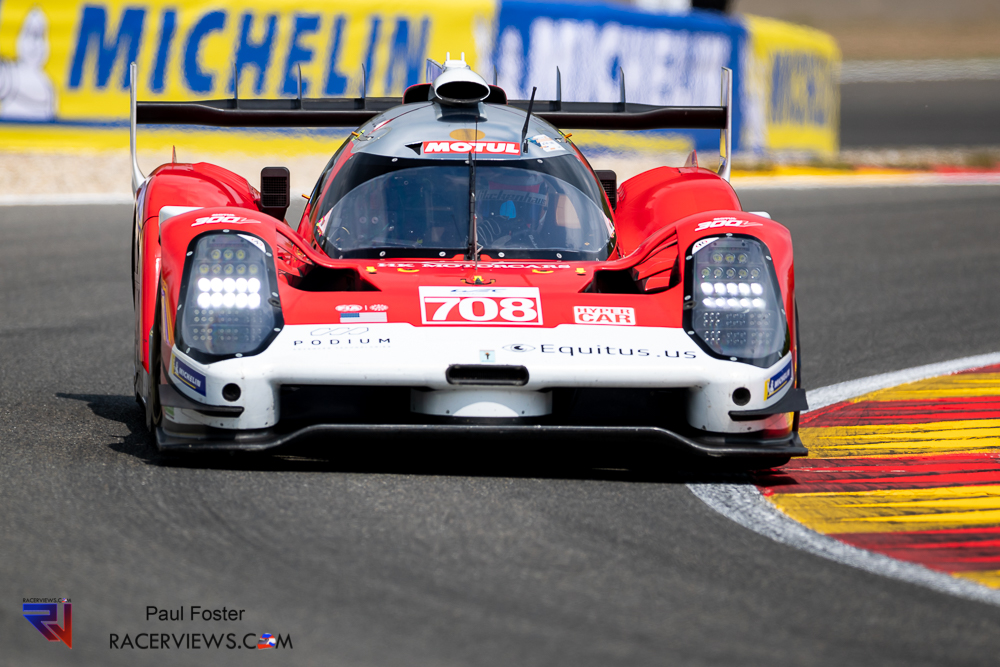 Oliver Pla was upbeat in his praise for the team.
"I think it's fantastic and I'm really happy for team, as they've put a lot of faith in us to be there.
"Fighting against Toyota, it's always good so I have to give a lot of credit to Jim (Glickenhaus) and the team, to Podium (Advanced Technologies), Pipo Engines and to Joest."
Naturally Glickenhaus's budget is quite a bit smaller than Toyotas but as explained, there are quite a few great companies behind the effort to race at the front.
It raises memories of a older time in ELMS racing where Pescarolo were taking on the strength of the factories, in a time of technological change. In that time, from petrol to diesel and the diesel engines were making it impossible for the private teams to develop and keep pace with the factory backed efforts from Peugeot and Audi.
Naturally as the sport went through the next phases of hybridisation, the budgets exploded and any form of private entry or effort from a smaller manufacturer was impossible.
The fact that Pla could be competitive with the Toyotas demonstrates that there is a better level of parity in the sport at the moment. But how that lasts when the other factories, i.e. Peugeot, Ferrari come to play will be telling.
The WEC and ACO will have a hard task to ensure an arms race does not ensue and that there is a chance for a private entry to be competitive and for those few that are interested, they have a reason and a chance if they want to try to climb to the top.
But for now, we can appreciate the pace and the control that Pla demonstrated over the slightly modified Spa circuit.
Looking forward to the race, Pla said that "we are we are quite happy. We will have pace over a long stint. I mean, we'll see for sure is going to be very close competition."
The RacerViews info
By Sam Tickell
We are passionate, dedicated motorsport professionals.
In 2022 you will see us trackside and stage side with exclusive coverage of
The World Endurance Championship
The World Rally Championship
Belgian Rally Championship
and more!
We aim to bring you interviews and photos you won't see anywhere else. We don't aim to break the news, rather we aim to bring the voices of the racers to you and the atmosphere of the event to you at home. Our social media presence on Facebook, Twitter and YouTube bring you more, a holistic experience. We partner with racers and professionals in the industry and give back where we can. If we can help you or you have a story to share, please contact us.