Despite an 8th place start that included losing out to Alfa's Valterri Bottas on the start, it was a clinical masterclass under the Florida sun as Max Verstappen won for the second year in Miami from polesitter and teammate, Sergio Perez, and takes full control of the drivers championship in the process.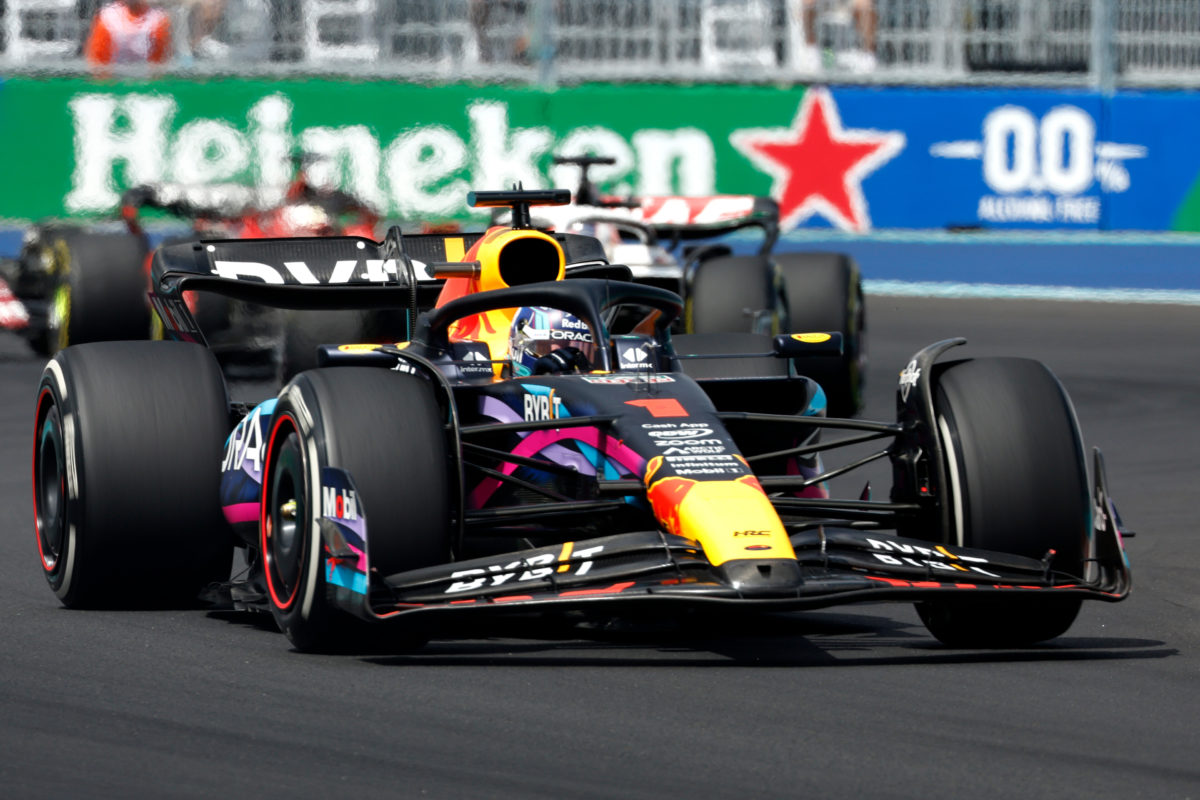 After a disrupted qualifying that saw Perez, Alonso, and Sainz starting in the top 3, a HAAS in 4th at the hands of Kevin Magnussen, and Lewis Hamilton mired in 13th, Sunday's race was setup to be a stunner from the get-go. Perez led from the start during the first stint of the race, while Verstappen slowly charged his way up towards the front. By lap 15, the Dutchman made his way to second place as he reeled in Perez for the lead and took control of the race when the Mexican pitted for hard compound tires.
Verstappen continued his charge on the hard tires that he started the race one, continuing to set fastest lap times up until he pitted on lap 45 of 57 for mediums, which he would then use to overtake Perez for the final time as he led for the remaining few laps.
Down in third place, Fernando Alonso had a relatively quiet race and took him his 4th podium of 2023, continuing to show the dominance of the Mercedes power unit in his green Aston Martin. George Russell picked up a fourth place finish ahead of Carlos Sainz and teammate Lewis Hamilton, who started 13th to finish in the points, while Charles LeClerc, Pierre Gasly, Esteban Ocon, and Kevin Magnussen rounded out the final points positions.
Formula 1 regroups in two weeks time at the famed Autodromo Enzo e Dino Ferrari, better known as Imola, located in Northern Italy between San Marino and Bologna, for the sixth round of the 2023 season.