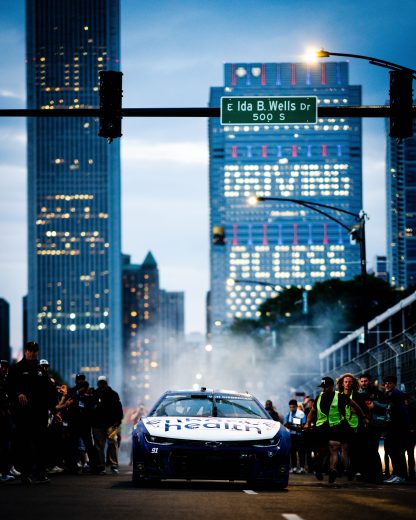 Making his debut start in the NASCAR Cup Series, three-time Australian Supercars Champion Shane van Gisbergen was victorious on the streets of Chicago as NASCAR visited the Windy City for the first time this weekend.
The much hyped affair highlighted NASCAR's first attempt at a street circuit, as the series attempts to diversify their markets and bring in new fans, but the race today almost didn't happen as Chicago became a dumping ground for rain, with the circuit flooding earlier in the day leading to a called off Xfinity race.
van Gisbergen, running in the Project 91 Chevrolet for Trackhouse Racing, was dominant throughout the weekend as he showed his street racing prowess that made him a champion in Australia. Qualifying 3rd, it was only a matter of time before he eventually made his way to the front of the field and with 4 laps to go after a restart caused by Martin Truex Jr., the Kiwi made his move as he jumped past the #31 Chevrolet of Justin Haley and never looked back. Lapping a second a lap faster than the field, van Gisbergen dominated on newer tires and superior pace at the end, marking his first win in his first start, a feat that hasn't been done since 1963 when Johnny Rutherford won a points-paying qualifying race at Daytona.
Interview: SVG on winning in Chicago
Haley would end up finishing second, his strongest race of the year, and was followed by Chase Elliott, Kyle Larson, and Kyle Busch – who recovered from an early race crash to finish in the top 5.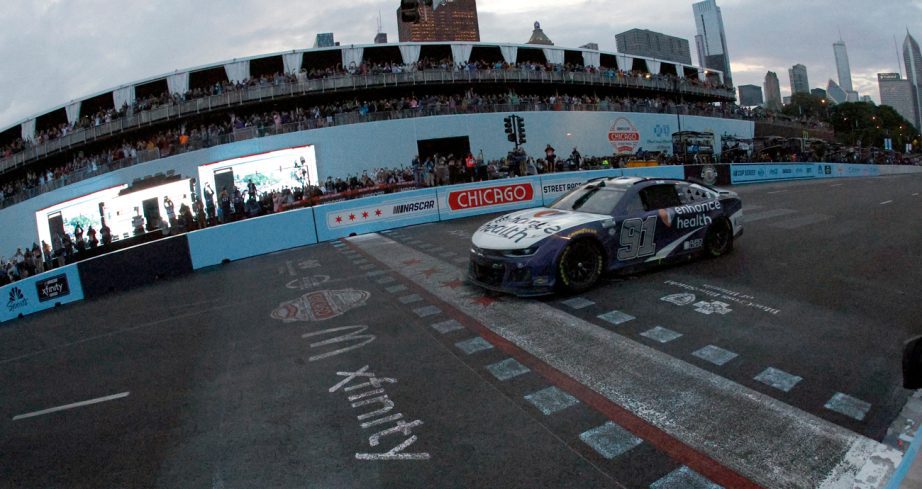 After a successful weekend in the city, NASCAR heads to Hot-Lanta for the Quaker State 400 at the Atlanta Motor Speedway. You can catch the action Sunday, July 9th on the NBC Sports app or USA Network for cable.