In the 8th edition of the Aarova Oudenaarde Rally, the 9th round of the Kroon-Oil Belgian Rally Championship, Freddy Loix fulfilled his role as favourite.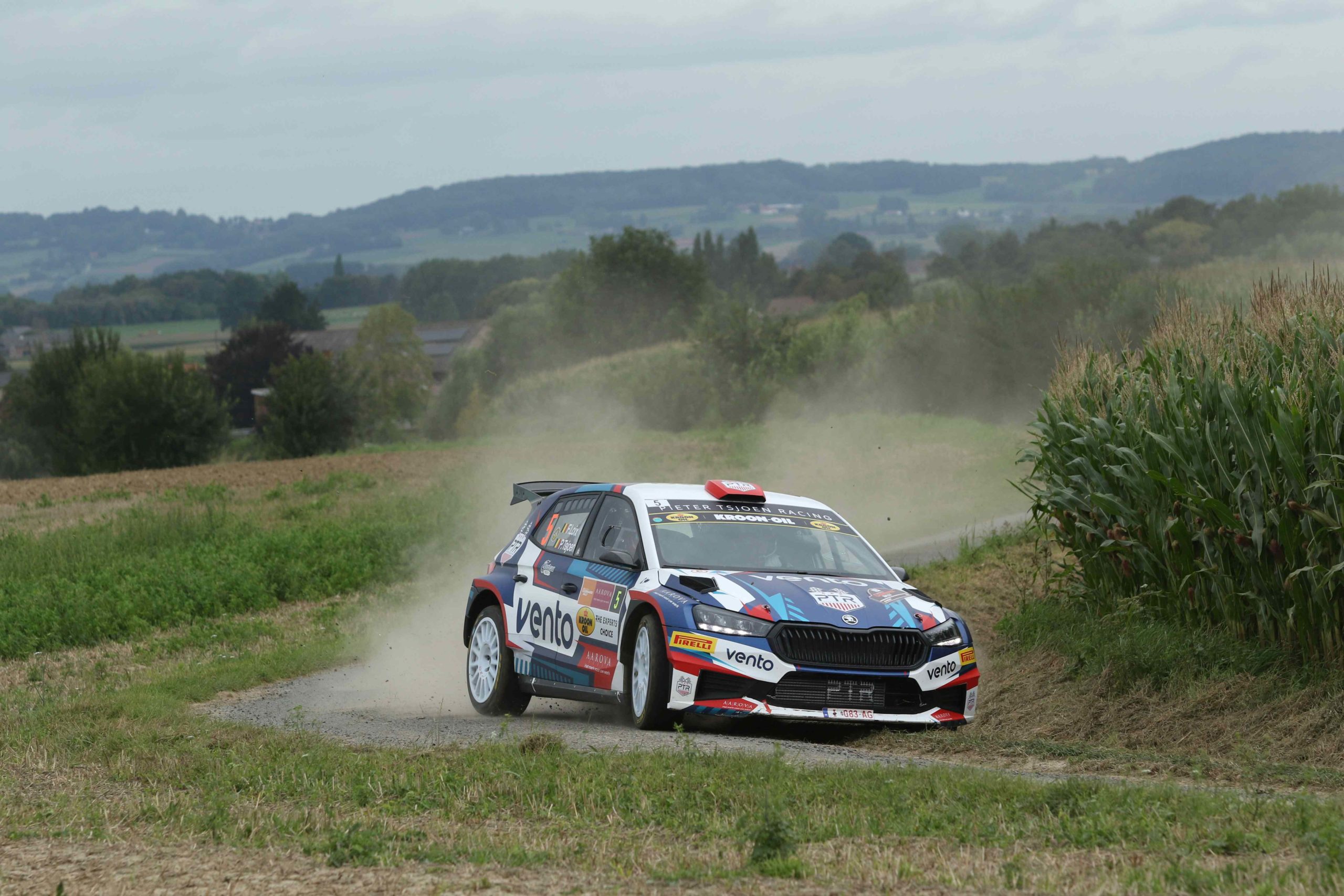 Together with navigator Pieter Tsjoen, born and raised in Oudenaarde and celebrating for the third time in his home base, "Fast Freddy" won for the second time in a row in East Flanders. But it certainly wasn't easy, because three tests before the end Niels Reynvoet still seemed certain of victory, until he went off track in a fast corner combination.
After the default of championship leader Maxime Potty and Citroën colleague John Wartique (Editor's note: their engines were not delivered on time after an overhaul), Niels Reynvoet opened the course. After a mistake at the finish of the first test, Reynvoet shifted up a gear.
The Orfys driver took control of the race and seemed confident when Freddy Loix punctured on the second pass of the Anvaing stage.
"It looks good. I had to push hard to keep Freddy behind me, but after his puncture we can control, although I still expect a reaction from Loix. He is always fast at the end of a race," said Niels Reynvoet halfway through the race.
A few stages later, at the third and final stage of the stage in Anvaing, the leader, who had 39″ in his hands, went off the track. This enabled Freddy Loix to take his second consecutive victory in the Aarova Oudenaarde Rally.
"First of all I have to congratulate Niels Reynvoet. I honestly admit that I couldn't have beat him today without his mistake. He rode very strong. But, I hadn't made it easy for myself because of that flat tire. I cut into a corner too sharply and hit a post in the tightrope. A beginner's mistake, because I saw the pole. After the setback in Ypres, this victory is good," enjoyed Freddy Loix, who gave his co-pilot Pieter Tsjoen a third home victory.
Vincent Verschueren got the most out of his Skoda Fabia Rally2 and finished second. "There was really nothing more to it. Freddy's Fabia RS is two generations younger and you can't compensate for that as a driver. I am very happy with this result, because last year I went off the track in my home rally on the first test."
After Gilles Pyck's early sortie, who was already surprised on the first test and was in the canal for less than fifteen minutes, Fred Miclotte sent his VW Polo GTi Rally2 to an unexpected second place. Good for a copilot who occasionally takes the wheel himself. Nicola Stampaert, another man from the area whose parents live near the Kruisem stage, scored his best ever result in the Belgian championship with fourth place, followed by Amaury Molle in the Alpine A110 RGT on MRF tyres.
Molle took advantage of Tim Van Parijs's retirement on the first test (water gut released, after which he was able to continue in the next round) to take victory in GT and fifth place. Benoit Verlinde drove the Renault Clio Rally3 to a nice 6th place, ahead of Jean-Baptiste Broekaert's Fiesta Rally2, which successfully completed its annual rally in front of a home crowd.
In the Junior BRC and in the Clio Trophy, Lander Depotter and Pierre-Manuel Brasseur fought a thrilling duel for victory. With two stages to go, the difference was barely 0″8 in favor of Brasseur. The young lad from Marchin kept his cool and clocked a further two fastest times in a blistering final to win the home rally of his main title competitor. A nice victory in the Junior BRC for Brasseur. Xavier Dekeyzer took third place in the Trophy and 10th place overall, just ahead of Rainer Hermann, winner in Historic with his BMW M3 E30.