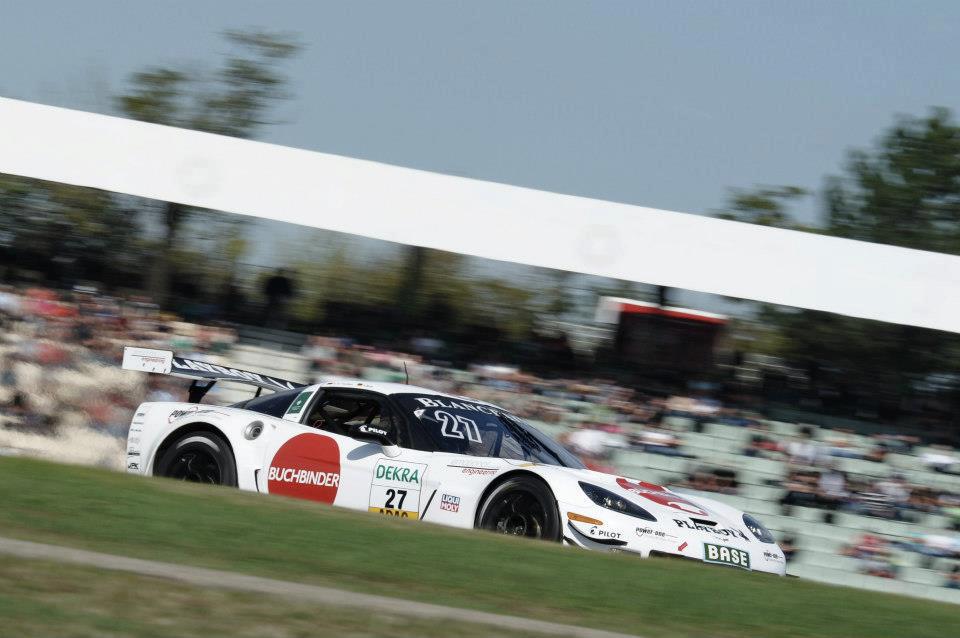 The ADAC GT Masters wrapped up last weekend and Andreas Wirth was back racing in the #27 Callaway Corvette.  It was the final race of a difficult season for Andreas.  We talk about the race, the season, why he missed the previous race and we look to his future.
Andreas' weekend in brief
While the first race of the weekend looked promising, with the #27 pushing from 10th and getting as far through the field as 4th place, Frentzen unfortunately experienced a problem with the fuel pump coming out of the final corner, losing three positions on the front straight before crossing the finish line in 7th place.
With good potential for Sunday's race, the #27 started from 5th on the grid, but a poor start and lost time in the pits meant the duo would only see a 15th place result.
Click here to download the Andreas Wirth interview  (right click and 'save as')
Click here to subscribe to RacerViews iTunes channel
For more information on Andreas, click here
—
Interview by Sam Tickell, October 2012
RacerViews was established in 2011 and with the aim of delivering a new web experience to motorsport fans.  We bring exclusive interviews and photos from motorsports finest drivers of yesterday, today and tomorrow.  Our team has over 30 years of experience in the motorsport field.  With a heavy presence on Facebook, Twitter and iTunes where we have over 2800 followers,  our mission to bring exclusive content is in safe hands.  We have partnered with motorsport teams like Stig Richards Motorsport, One of a Kind Motorsport, Dark Horse Racing and MRT Performance in order to give you the best exclusive motorsport coverage.
We are always looking for new people to join our team.  If you are a motorsports photographer or journalist looking for additional exposure or a great place to learn your trade, contact us