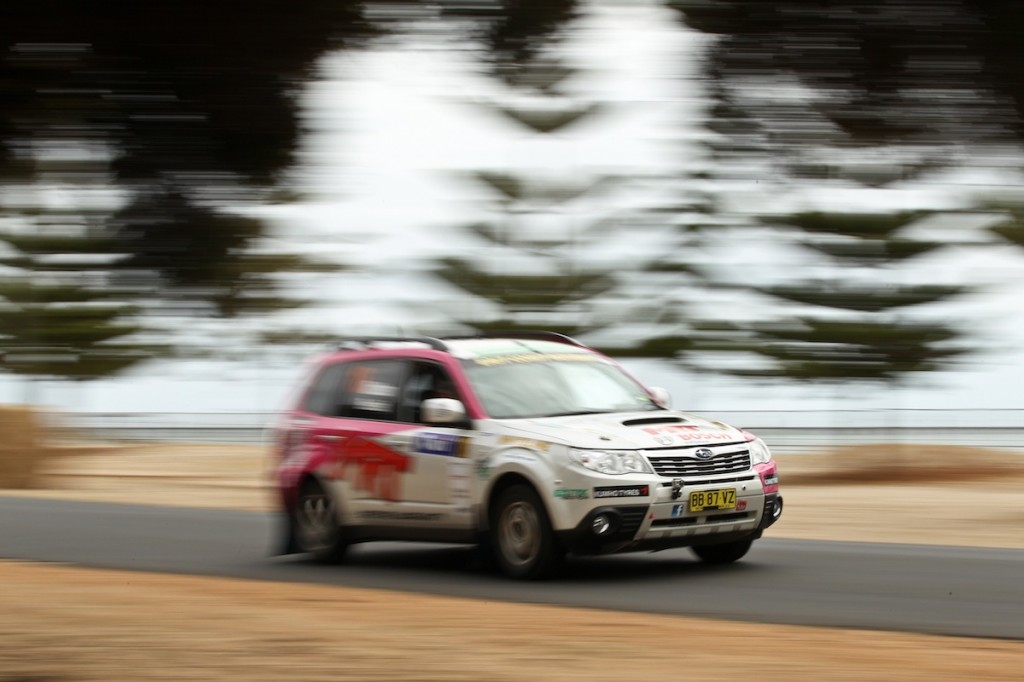 This weekend sees the first round of the 2013 ECB Australian Rally Championship take place at the National Capital Rally in the forests of Canberra.  There are many changes to this year's Rally Championship with East Coast Bullbars taking on the title sponsorship of the Championship.  More importantly though, is that the 2WD cars will now be competing for the outright Championship.
Renault, Ford and Honda will be competing for the outright Championship with Brett Middleton and his Subaru Forester competing for the SUV Rally Challenge – as he seeks to defend his 2012 title.
In this interview we talk to Brett about his 2013 campaign, what he thinks of the 2013 changes to the Australian Rally Championship and his chances in the National Capital Rally.
To keep up with the Rally, log onto www.rally.com.au.  You can also learn more about MRT Performance at www.mrtperformance.com.au.
Spectators can find information here.
Click here to download the interview with Brett Middleton (right click and save as)
Click here to subscribe to RacerViews iTunes channel
—
Interview by Sam Tickell, February 2013
Picture: MRT Performance
RacerViews was established in 2011 and with the aim of delivering a new web experience to motorsport fans.  We bring exclusive interviews and photos from motorsports finest drivers of yesterday, today and tomorrow.  Our team has over 30 years of experience in the motorsport field.  With a heavy presence on Facebook, Twitter and iTunes where we have over 2800 followers,  our mission to bring exclusive content is in safe hands.  We have partnered with motorsport teams like Stig Richards Motorsport, One of a Kind Motorsport, Dark Horse Racing and MRT Performance in order to give you the best exclusive motorsport coverage.
We are always looking for new people to join our team.  If you are a motorsports photographer or journalist looking for additional exposure or a great place to learn your trade, contact us