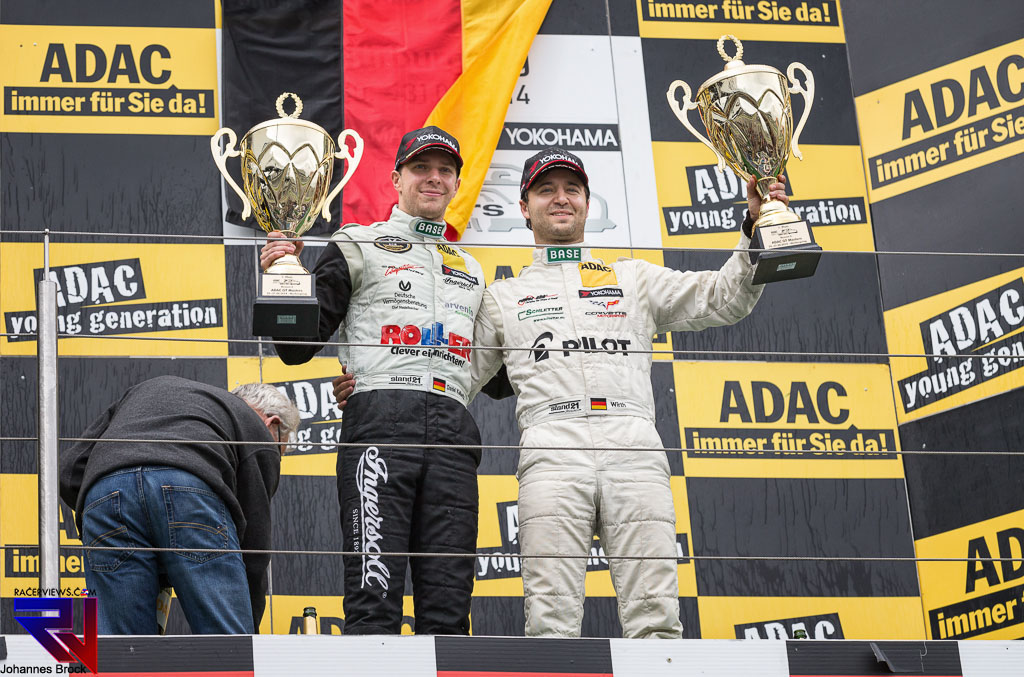 It was a long time between drinks.  But Callaway Corvette's Andreas Wirth return to the top of the podium on his return to the ADAC GT Masters. Hear all about it in the audio interview further down in this post.
In a car that he describes as a 'beast – you really have to drive it', Wirth tamed the Corvette that he shares with Daniel Keilwitz.  Wirth is only competing in a half-season this year with Oli Gavin keeping his seat warm while business commitments kept With away from the track.
[mudslide:picasa,0,racerviewsphotos,6055153474584141505,640,center]
But two great race weekends saw Wirth return to his best.  He held his nerve in a last lap dash at Slovakia and a changeable conditions at the Nurbrugring.  It was not all plain sailing for Wirth after a first lap incident put him into retirement at the Nurburgring.  This resulted in a 17th grid spot for race two.  But great strategy and driving from Wirth and Keilwitz put them in the box seat for the race.
In fact when Wirth returned to the cockpit for the Slovakia round he was immediately quick, putting his car in position five.
The season has two rounds remaining, one at the tight Sachsenring and the other at Hockenheim.  This is in between all the work Callaway are doing in developing the new Corvette GT3.
In this interview we talk about the races to date, his time out of the seat, the remainder of the season and the new Callaway Corvette.
Download this episode (right click and save)
Click here to subscribe to RacerViews iTunes channel
httpvh://youtu.be/GIkKZ0Wzmxk
httpvh://youtu.be/-wQ0nTmLVgY
—
By Sam Tickell,  September 2014
Photos courtesy of Johannes Brock
RacerViews was established in 2011 and with the aim of delivering a new web experience to motorsport fans. We bring exclusive interviews and photos from motorsports finest drivers of yesterday, today and tomorrow. Our team has over 30 years of experience in the motorsport field. With a heavy presence on Facebook,Twitter and iTunes where we have over 3000 followers, our mission to bring exclusive content is in safe hands. Additionally we have over 1 million views on our G+ page. We have partnered with motorsport teams like Stig Richards Motorsport, One of a Kind Motorsport, Dark Horse Racing and MRT Performance in order to give you the best exclusive motorsport coverage.
We are always looking for new people to join our team. If you are a motorsports photographer or journalist looking for additional exposure or a great place to learn your trade, contact us