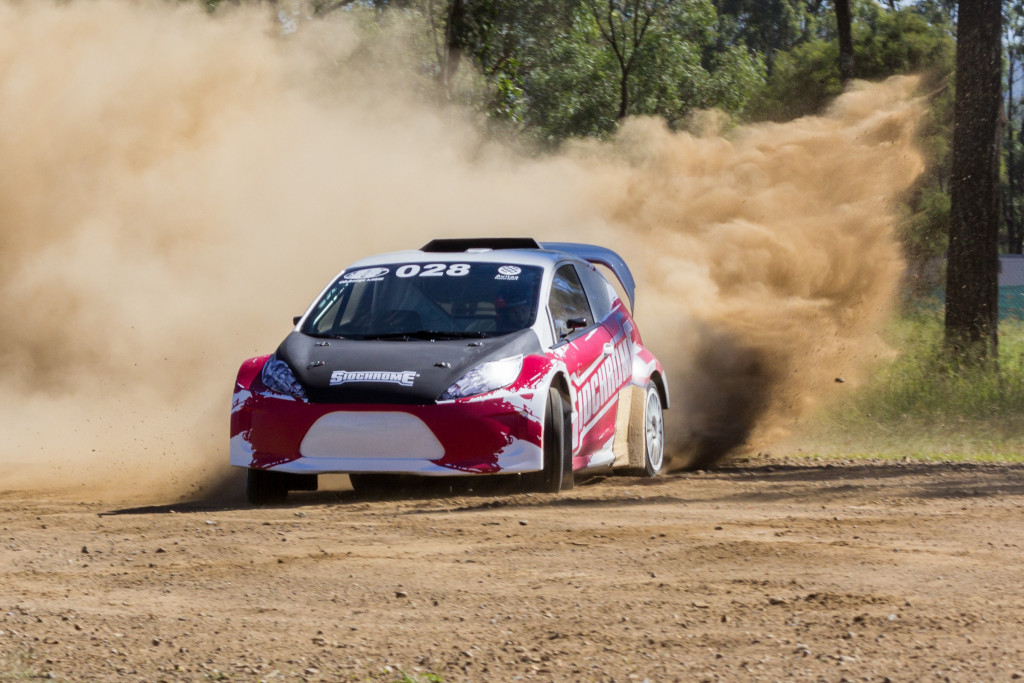 "We need to create an entertainment show."
When you speak to Extreme Rallycross's David Riddon, the Managing Director of Riddos Consulting, the power behind the Series, It is immediately clear that Extreme Rallycross is not going to be your average Australian motorsport event.
This is motorsport event that is combined with entertainment. You won't be looking for something to do and you won't have to worry about having gimmicks to spice up the show.
The show is designed to be enthralling from the start. From top to bottom – and it has been road tested world over.
That doesn't mean that it has been an easy job to get here. It has required an huge amount of work from the organisers, an awful lot of travel – all of which got them to the point of launching a championship and, in fact enhancing the permanent motorsport infrastructure that we have in Australia.
"In January this year, we were planning to do pop-up tracks, building tracks like a supercross tracks in car parks around Australia to make the season really happen."
"To have track owners support the series – particularly the guys at Queensland Raceways, at Lakeside, that [the new rallycross] venue is world-class…it is phenomenal. "
The headline of the show will undoubtedly be the Superlite car – the bespoke, made for a purpose, machines that bring us memories of a bygone era of rallying.
Granted, it is not the top spec of rallycross car used in the FIA World RX but with 310HP, rear engined and a pretty decent 0-100 time, the Superlite car will provide Australia with a taste of what the Europeans take for granted.
"This isn't the rallycross of the 1960s."
If you have watched the Global Rallycross or FIA Rallycross, you would know it is made for the modern entertainment and sporting culture.
"The best way to explain it, the modern rallycross is a car race and music festival rolled into one. It is an entertainment mix."
"We have got DJ acts…we have BMX stunt riders, we have other music acts, we have the Miss-Extreme pageant contest."
"From the time that gate opens at 10am to the time it closes at 9pm, it is non-stop action. There is no time where you are sitting around, wondering what will be next. It is non-stop."
"You don't have to be a motorsport fan to love rallycross"
There is a very good financial reason why the Superlite car was preferred. It also will provide a good investment for the team owners – if all goes as it is envisaged as there are a limited number of franchises available. More importantly though, It is a fraction of the cost of the full RX supercar and fits the entertainment model that Extreme Rallycross have promised.
"What we have here is the Superlite car, the same as you have in the Red Bull Global Rallycross Series and the FIA World Rallycross. It is built by Olsbergs MSE…if you look at the pedigree of the vehicle, from the same factory that run the factory Ford effort in the World Championship and the Supercars in the American Championship, the pedigree is top class."
"It is spaceframe – it is designed completely for Rallycross competition. The engine is in the rear, it is naturally aspirated so you have that really cool sound. It brings back that throaty sound."
"There is the sequential gearbox – the same gearbox as the World Rallycross cars, the same brakes, the same transmission."
"If you look at the World Championship with the 600HP 4WD cars, everything is the same as that car, only 310HP and the engine is in the front. Everything else is the same."
"It really gives the driver, at a lot less cost, an opportunity get the same feel. We have had both Chris Atkinson and Alister McRae tested this car and both said 'this is a real race car' – it is as good as any WRC car."
"It is a very high spec."
To date only Alister McRae has signed up for the Superlites but more are on their way. Many drivers have tested the car including Irish RX Champ Michael Coyne and Australian WRC runner, Chris Atkinson.
There is a real optimism that more will be signed through the year and it is expected that more overseas runners will join McRae in running in the Extreme Rallycross.
"It means a lot for us as a series…we would have never believed at the start that someone like McRae would be that serious to come in. It is just fantastic – it is fantastic from the crowds point of view."
"When you see someone of his experience drive one of these things and see what they can do in the car, it is incredible."
They will join a grid of cars in both 4WD and 2WD that will be the support categories for the Championship. Both already have some big names signed to race including Darren Masters, Allan Jarvis, Morgan Haber and Jamie Little.
They will come to a category that aims to be far cheaper than their stage rallying counterparts with estimated round costs being up to one-third cheaper than rally stages. Much of this can be found in the way the event is run. Short races, most lasting near 10 minutes – you need fewer tyres, less fuel and the risk is lower. There is no chance to run into a tree in the middle of Lakeside.
Which all means that there should be something happening.
"Friday morning starts with scrutineering that the spectator can see, with free access to the pit area."
"Then there is free practice for all the class. The qualifying rounds. That takes us through the end of Friday.
"Saturday is our Grand Final day. We hook into the heat races, then to the semi finals, last chance qualifier and then into the grand final."
"And in between there is a lot of action going on – it is definitely not just a car race."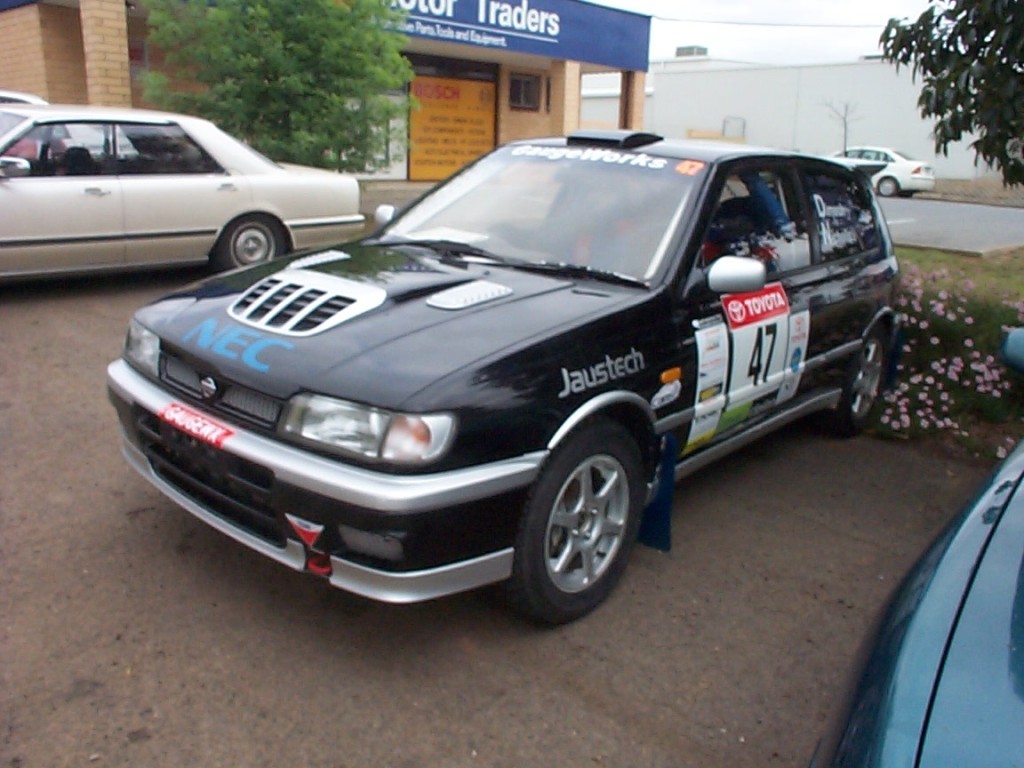 To make this happen the organisers have travelled back and forth to the American and European based series, and while there is no commercial agreement in place, there has been a lot of help coming, with those abroad eager to see the sport build across the world.
Each series has had similar experiences in building the car count and building a competition popular with fans.
Which should provide confidence for the Australian series.
With the first round coming up in September, Lakeside Raceway should see a good crowd and a full entertainment roster. The Championship has already attracted the motorsport types of ReplayXD, Hankook, Kennards Hire, Glorify Unbreakable and of course, title sponsor Sidchrome. Importantly, though the other entertainment will feature Courtney Mills and J-Trick to offer some entertainment when the cars are not on stage.
As they said, there will be entertainment from start to finish.
There has already been a lot of interest from the fans with the problems being – a lot of inquiries from the social media accounts, and good ticket sales.
Fans may just have to a little patient for a full car count but fortunately for Queensland fans, they will have two bites at the Extreme Rallycross cherry – with the opening round in the first weekend in September and the November 13-14.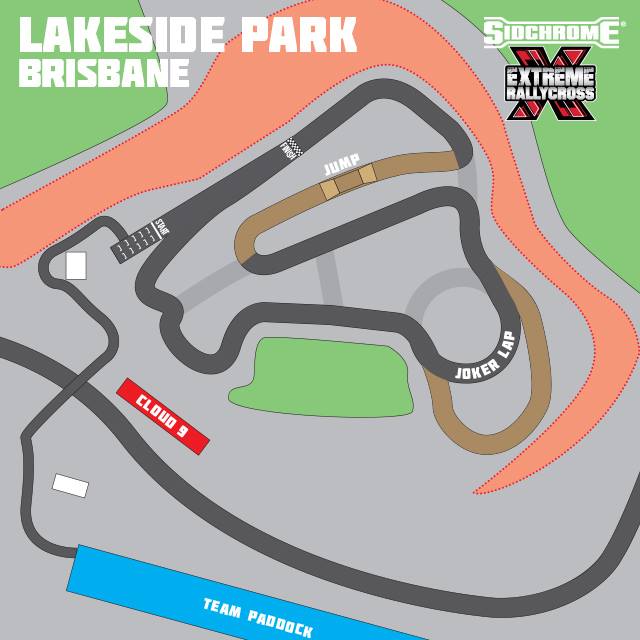 The seven round Championship will feature two rounds in Sydney, two rounds in Melbourne and a round in Adelaide. The finale will take place at Eastern Creek on 19-20 February 2016.
"We have a three year deal with the Adelaide Showgrounds and the support we have from them has been amazing."
With the final preseason test happening on August 15, it will be important for the organisers to prove the mettle and impress some extra entrants.
It is undoubtedly exciting to see a new approach to motorsport in Australia, at a time where there is so much uncertainty for other series. Trying something new is essential.
Time will tell whether Australia gets on board with this style of motorsport entertainment – for all of the car owners, the drivers, the fans and those who wish to invest in car racing.
For one big name though, rallycross is the future.
"Alister McRae has been around stage rallying all his life. Alister's son is now in karting and Alister said to me – 'Dave I am not pushing my son towards stage rallying, there is no scope. Rallycross is the thing to go into…for him to say that, it is fantastic."
For the Extreme Rallycross, success in the first season is essential.
"Drivers, consumers and sponsors. If we don't keep all those parties happy we won't last. We are very focused to deliver on our promises. If we can start Lakeside with a crowd of 2000 people, a full 4WD class and a half-full 2WD class and a Superlite, that is an excellent result for round 1."
"If we look to the final three rounds, we will definitely see more Superlites…we will be announcing drivers to compete from outside Australia. That is exciting for the end of the year. We will build on it."
"When we get to the last two rounds with a full field of Superlites, a full field of 4WDs and a full field of 2WDs we will be very pleased."
You can purchase your Extreme Rallycross tickets here
You can listen to the full interview with David Riddon here.
Download this episode (right click and save)
Click here to subscribe to RacerViews iTunes channel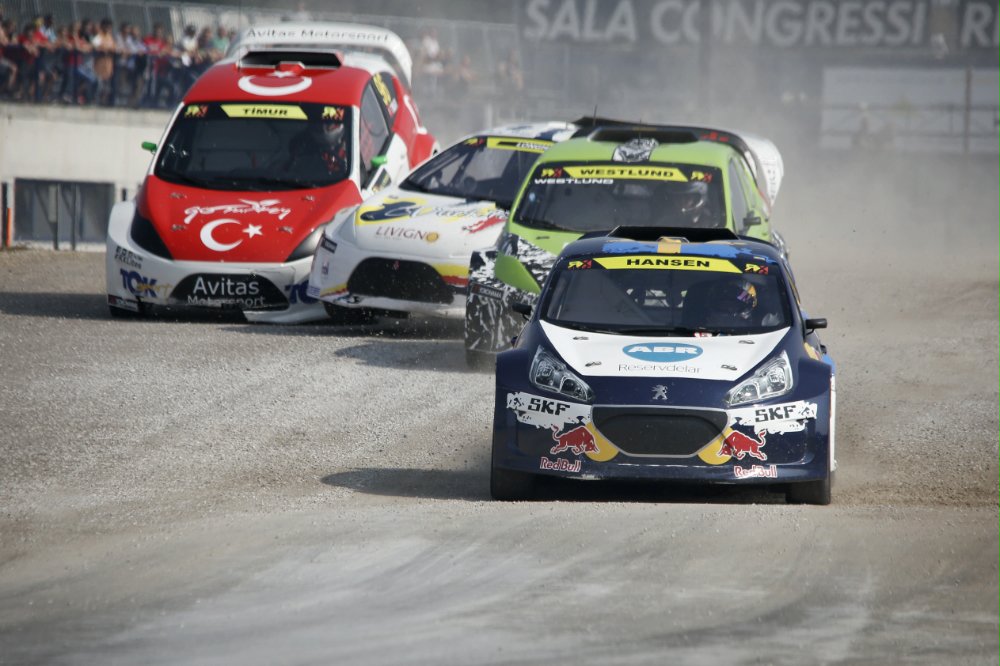 By Sam Tickell, August 2015
RacerViews was established in 2011 and with the aim of delivering a new web experience to motorsport fans. We bring you more than just the news.  Our exclusive interview and galleries brings you the views from the track, from the racers. Our extensive race review collection allows you to keep up with the action from around the world. Our team of passionate pros have decades of experience in the motorsport field. Our social media presence on Facebook, Twitter and iTunes  bring you more, a holistic experience.  We have more than 3100 followers on Twitter and more than 1.5million views on Google Plus.  Our mission is to bring exclusive content is in safe hands. Over the time we have partnered with motorsport teams like Andreas Wirth, Stig Richards Motorsport, One of a Kind Motorsport, Dark Horse Racing and MRT Performance in order to give you the best exclusive motorsport coverage.
We are always looking for new people to join our team. If you are a motorsports photographer or journalist looking for additional exposure or a great place to learn your trade, contact us