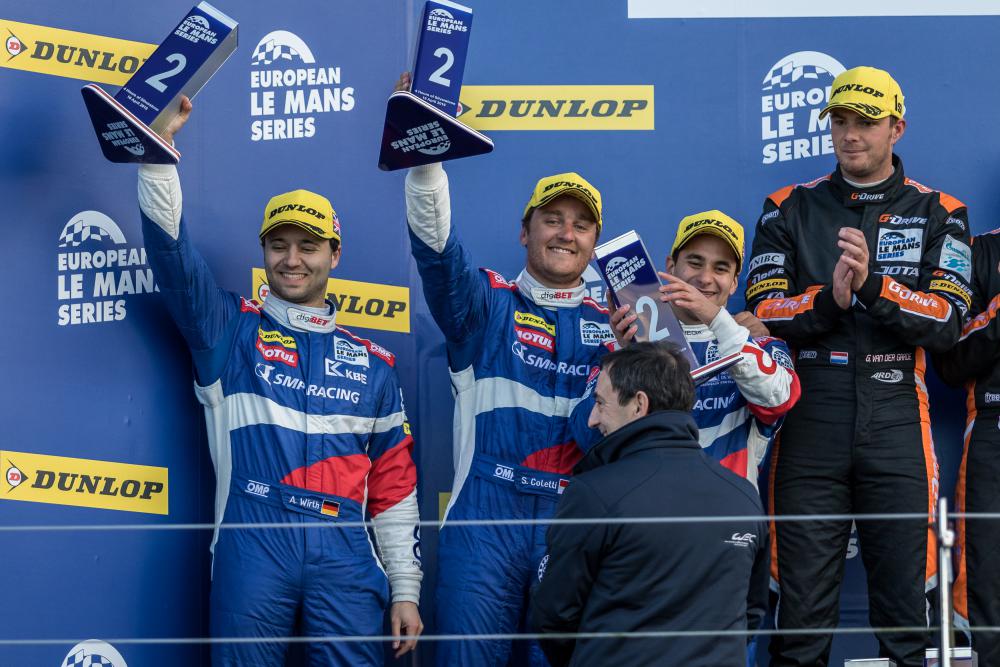 Technically this bit is off the record but it is a good story…
Andreas Wirth wore VANS to Silverstone for his debut in the European Le Mans Series.
He said it was fine on the first day he was there – a pleasant 20 degrees.  Then the following day it snowed.
And he wore canvas shoes.
This was not ideal when he had a lot of running around to do, driver meetings, sponsor appearances, the one hour autograph sessions…
He survived this and as far as we know he still has both feet and all his toes.
Even though we all know how uncomfortable this is, this would not be the reason why he would remember his first ELMS race.
Listen to the full (on the record (!)) interview here
It was a weekend that started off with challenges.  The three SMP Racing drivers (Wirth with Julian Leal and Stefano Coletti) were making their LMP2 debuts in the ELMS. The plummeting temperature and minor mechanical issues threw a spanner in the works for the team.
Fortunately come qualifying, former Indycar and GP2 ace, Coletti put the car on pole in the new-for-2016 10-minute qualifying session.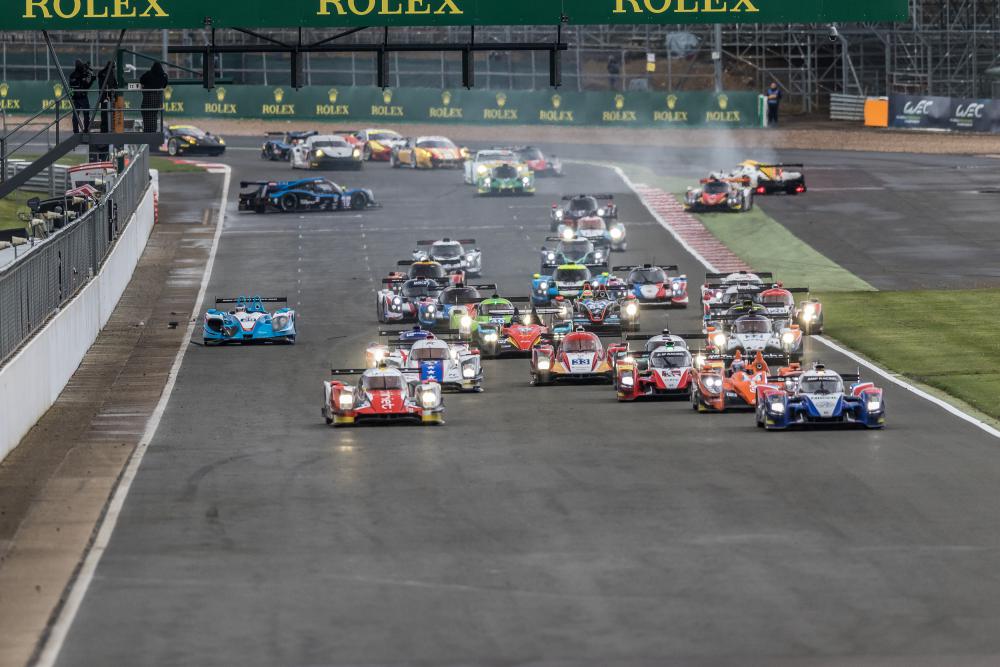 Andreas would start the race.
It was a messy start with many cars spinning and the Pegasus Morgan spearing into the pit wall.
Andreas though avoided all and swept into the lead.  From here, he can tell the story.
"When I started the race, the track was still damp. The first few laps was good. I won the start but he got me in the back straight. I tried to hang on and do some good laps.
"After 20 minutes the front end got lost. I had a lot of understeer in the car and had to fight a lot against the other guys that didn't have these issues."
"I had a planned double stint but had to change the tyres and when you change the tyres you change the driver to save time."
"Then we had a really good race. Julian did a quite solid and fast double stint and Stefano did a fast double stint as well."
"At the end we had some luck…and ended up P2 which was absolutely great for our first race in the ELMS."
For Andreas the cause of the tyre issues were easily known.
A combination of the weather, the limited track time and maintaining some sort of track position all contributed in what would be a perfect storm for a poor set of Dunlop fronts.
"I think we were a little off setup wise. We hadn't driven in the dry before."
"It is setup related, tyre pressure related, driving style related. Everything came together to not work together."
"It doesn't help to lean a lot on the front tyres. They start graining and it gets hot. We didn't expect the sun to come out and it did and it got much warmer which didn't help the situation."
"I could have tried to do another stint but we would have lost a lot of time."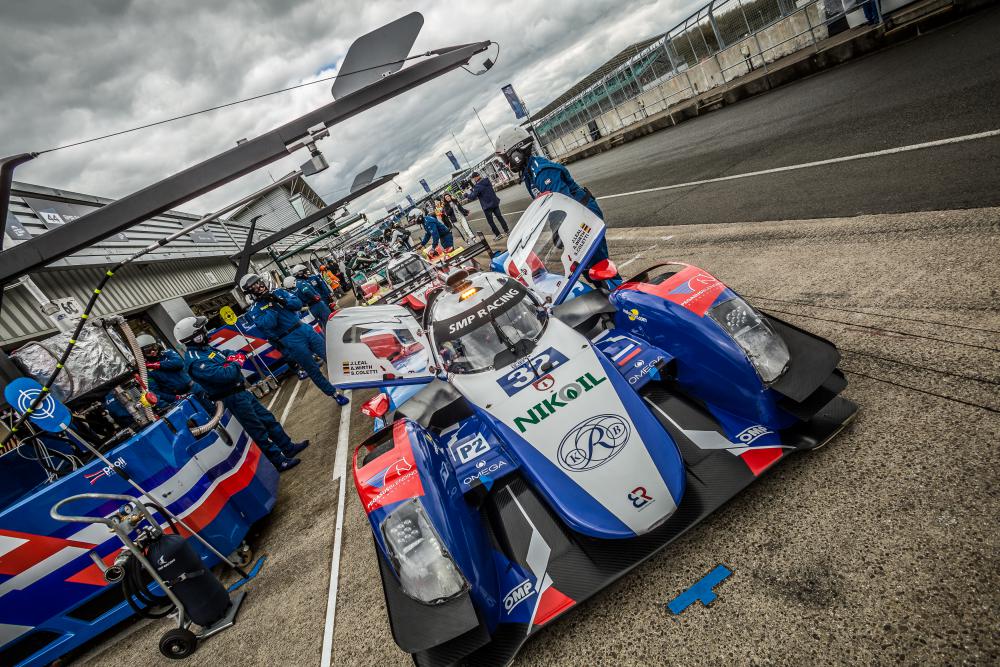 But despite this did Andreas enjoy his run in an LMP2 car? Did he enjoy mulitclass racing?
There is a lot to get used to, a new mindset that comes with two codrivers, three classes, a four hour race and 40+ cars on track.
"It felt great – as we (LMP2) are the fastest guys, it felt great to race pass everyone."
"When they (the slower cars) are three wide in a corner and the LMP2 car is there – they don't care if you want to go by."
"Sometimes you have to take some risks to get by and you have to be smart…it makes it tough for you as a driver but it is what endurance racing is all about.
"And I can tell you it is fun."
"We are definitely pumped right now. Very motivated."
This emotion is exactly what a race driver and a race team needs.  Despite everything, they came through, they had fun and they see the potential.
So, this is why I don't mind bending a rule and telling you about his shoes. It could have been the start of a weekend where everything went wrong.
Many things did but they came through it better than most. Made the most of every situation that the race threw at them.
Having survived his first weekend in challenging conditions, he stood on the podium, next to his teammate, second in his first ELMS race. His first race in LMP2.
This is why he would remember this weekend.

Follow Andreas – on Facebook, on Twitter, on Instagram
—
Sam Tickell, April 2016
RacerViews was established in 2011 and with the aim of delivering a new web experience to motorsport fans. We bring you more than just the news.  Our exclusive interview and galleries brings you the views from the track, from the racers. Our extensive race review collection allows you to keep up with the action from around the world. Our team of passionate pros have decades of experience in the motorsport field. Our social media presence on Facebook, Twitter and iTunes  bring you more, a holistic experience.  We have more than 3100 followers on Twitter and more than 2 million views on Google Plus.  Our mission is to bring exclusive content is in safe hands. Over the time we have partnered with motorsport teams likeAndreas Wirth, Stig Richards Motorsport, One of a Kind Motorsport, Dark Horse Racing and MRT Performance in order to give you the best exclusive motorsport coverage.
We are always looking for new people to join our team and we are always looking to publish stories, photos and audio in world-class publications around the world. If this interests you contact us