It was a rally that claimed the front runners but Sirmacis was there proving his worth in his first rally in an R5 car. In the end he took an "easy" win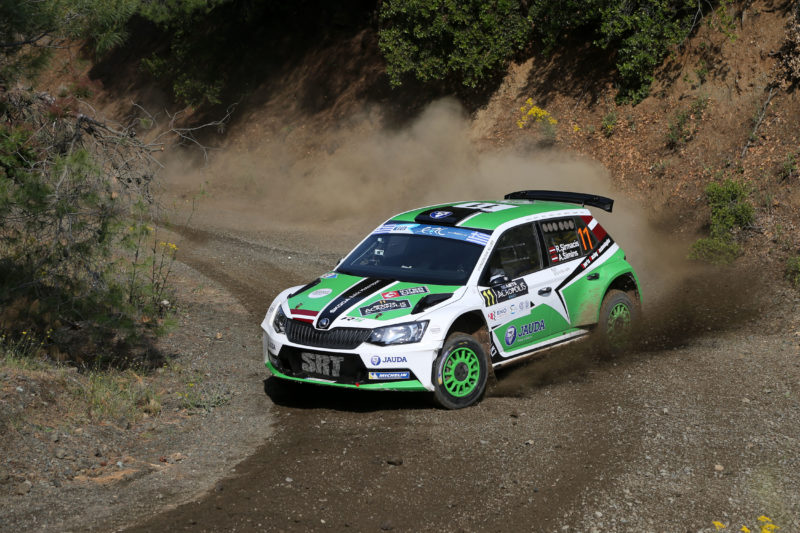 ERC
Young Latvian Ralfs Sirmacis has secured an incredible win on the legendary SEAJETS Acropolis Rally on his first start at the top level of the FIA European Rally Championship.
The 21-year-old was competing in his first rally in an R5-specification car after stepping up from the ERC Junior Championship, where he was runner-up in 2015. He won the first stage in his Sports Racing Technologies-run, ŠKODA Baltic Motorsport-backed Fabia R5 on MICHELIN tyres and led at the end of every test, headed only overnight when Alexey Lukyanuk had a penalty for a jump start rescinded on Saturday evening.
Two seconds separated Lukyanuk and Sirmacis at the start of day two and a puncture for the Russian on SS7 handed the advantage back to the newcomer. Worse was to come for Lukyanuk, who lost 17 minutes on the mammoth 33.86-kilometre SS9 Elatia/Karya test fixing a broken suspension arm on his Ford Fiesta R5. Sirmacis, who raised eyebrows when he said on the eve of the rally that he had come to win, kept his cool through the afternoon to stretch his margin to 2m10.3s and clinch a special victory for himself and co-driver Arturs Šimins, who is also celebrating his 26th birthday.
Sirmacis, who was also awarded the Colin McRae ERC Flat Out Trophy in recognition of his incredible achievement, said: "It's really nice when you're on your debut and you win the rally. This rally is one of the most difficult in the world so I'm really happy."
While Sirmacis enjoyed a largely trouble-free run, there was final-stage drama in the battles behind him on the leaderboard. Earlier in the day, Greek hero Lambros Athanassoulas turned a 19.5s deficit to Jaromír Tarabus into a 35-second advantage and inherited second when Lukyanuk hit trouble. However, he got caught behind a slower car on the very last stage and was in tears at the finish, fearing his dream result had slipped away. In the end, he held on to second over Tarabus by just one tenth of a second in an incredible climax. Athanassoulas therefore went one better than he managed on the 2015 event, as did Tarabus, who scored his first ERC podium since 2013 in the process. Athanassoulas was later given back 32s after being unfairly obstructed on SS12.
Raul Jeets, team-mate to Sirmacis at SRT, scored his best ever ERC finish in fourth after a consistent rally and completed a lock-out of the top four places for the ŠKODA Fabia R5 on an event that lived up to its reputation as a car breaker. Jarosław Kołtun briefly got ahead of Jeets after the penultimate stage but dropped time on the final test and a one-minute penalty for being late into the day's first stage relegated him to sixth. That still equalled his ERC best from the season-opening Rally Islas Canarias El Corte Inglés, just as fifth place did for Wojciech Chuchała, who made it three wins out of three in the ERC2 category whilst once again fighting with the top-class entries.
Péter Ranga stopped out of seventh on the final stage, promoting Polish Fiesta R5 drivers Tomasz Kasperczyk and Kajetan Kajetanowicz. The defending ERC champion began the day 23rd after losing 15 minutes when he rolled on the very first stage of the rally, but won five out of six stages on leg two as he recovered some crucial points. He eventually outscored rival Lukyanuk by three points, with the Russian ending up 20 minutes in arrears after a further turbo problem on the penultimate stage, but 10th overall. Jose Luis Jacquet Rios made it to the end of his first rally outside of Paraguay in ninth while Tibor Érdi Jr lost ground with a puncture on the final stage.
Federico Della Casa and Dávid Botka both restarted after mechanical problems halted them on leg one, but both suffered more of the same on Sunday as their run of misfortune continued. Botka, who took a crucial win towards his ERC2 title in Greece last year, could at least show his pace with the fourth-best time on the long SS9.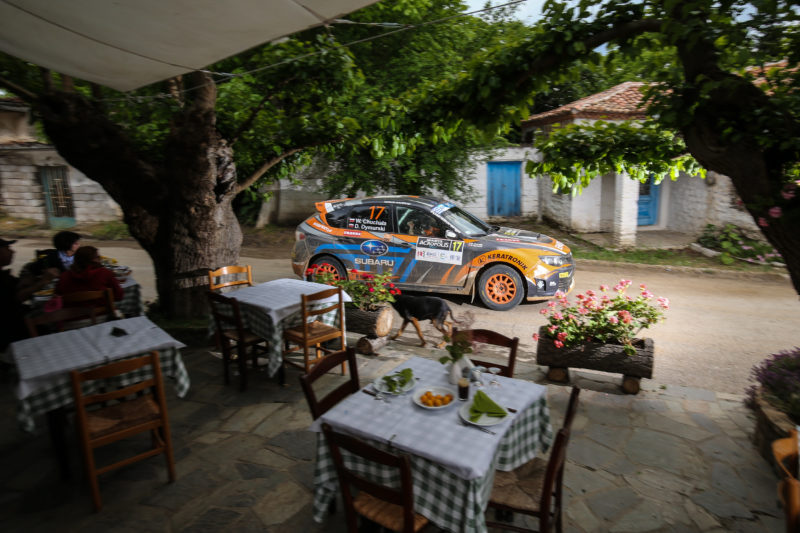 ERC2
Wojciech Chuchała had to work harder than usual to lead the ERC2 category on day one, but was able to build another comfortable margin on day two while also climbing to fifth overall in his Subaru Poland Rally Team Impreza STi.
It was Péter Ranga that had challenged Chuchała, but he lost a second runner-up spot of the season when he stopped in the final stage.
Despite 2m10s of time penalties, Tibor Érdi Jr finished on the podium but a last-stage puncture meant he was beaten to second place by Jose Luis Jacquet Rios, who could hardly have picked a tougher rally for his first event outside of Paraguay but was rewarded for making the finish.
Giacomo Scattolon and Juan Carlos Alonso both restarted and took fourth and fifth respectively, the latter beating Chuchała to top both runs of the SEAJETS Rengini test.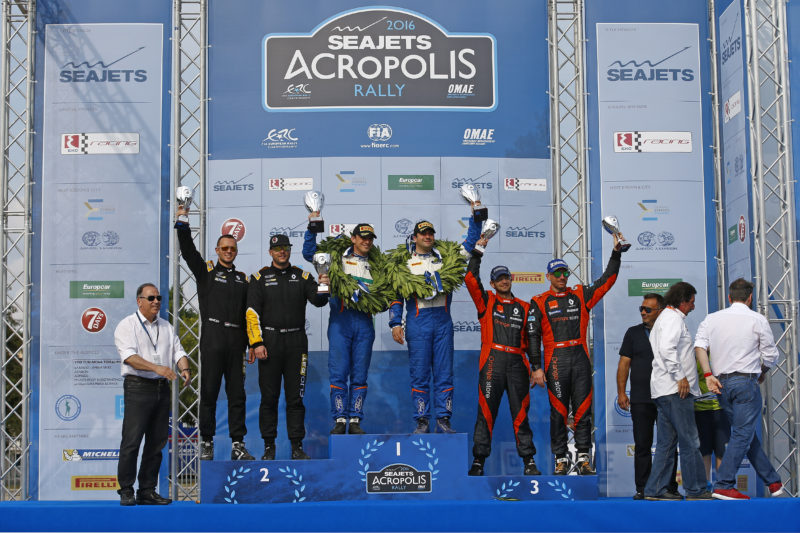 ERC3
Murat Bostanci claimed a first victory in the ERC3 category with Castrol Ford Team Türkiye on the SEAJETS Acropolis Rally.
After Łukasz Pieniążek dropped out with a broken gearbox on the last of Saturday's stages, the double Turkish champion was able to cruise to the finish in his Ford Fiesta R2T with a comfortable margin.
Finishing 12th overall, Bostanci reiterated his desire to step up to an R5 car and compete for overall victory next year.
He was 2m39.3s ahead of Zoltán Bessenyey, who was quickest in three of Sunday's stages in his Renault Clio R3T.
Alex Filip claimed the final podium position on his first start in one of the newer models of Clio.