The last time we saw Jono Lester, it was at the end of the Australian GT Championship after a trying season with the Trass Family Motorsport Ferrari team and a return to Asia seemed like a long way off.
He had the pace, a run of pole positions that equalled the Series record suggested as such but due to the a number of issues led by the parity rules, he wasn't able to turn that into a Championship chase.
And so we didn't see him back in Australia and as he admits, didn't expect to see him in a race car this year.
But a call from the Direction Racing team in the Lamborghini Super Trofeo Asia Championship changed his mind.
Listen to our exclusive audio interview with Jono Lester here:
"I got a call from Japan when I was sitting down to have a family roast at my nana's house and got asked if I could be on a plane the next day to China to see if I could do a full season campaign with the Lamborghini Super Trofeo Series."
"It was a deal that I was working on over the Christmas period and I didn't think it would materialise and sure enough it all came together and I was able to walk into a competitive car and a competitive team and a really cool team environment. "
"Because of the fact I wasn't planning on driving in the near future, your fitness and mental preparation was out of whack. It was on my mind over the weekend but I am not the first driver to get a call up at the last minute, and sure enough 99% of everything that I put forward last year was still there."
This move signalled a return to Asia after having raced in the Super Taikyu series in 2012 and 2013.
This move could be his ticket back to the continent with serious teams and a serious motive.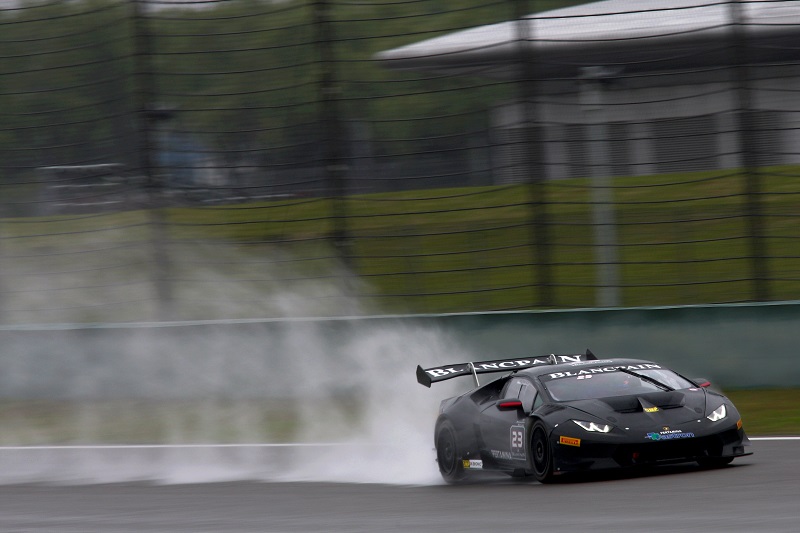 "Now I have the motivation to use the pace I had last year to go for the Championship with Direction Racing. New car, new series a circuit I hadn't been to. I wasn't daunted…"
"You sort of get a natural high once you come off a race weekend in general. This particular one, as it came of nowhere, I am still buzzing now. It was a great weekend.  The racing was far better and more competitive than I was expecting."
He started by putting the car on pole position – the first time he sat in the Lamborghini Huracan and the first time in a long time that he was back in a spec formula – something that does take some getting used to – and by Lester's own admission, something he had missed.
The first qualifying for the year – at the Chinese Shanghai Grand Prix circuit was in the wet and more than challenging.
But the New Zealand driver was up for the challenge.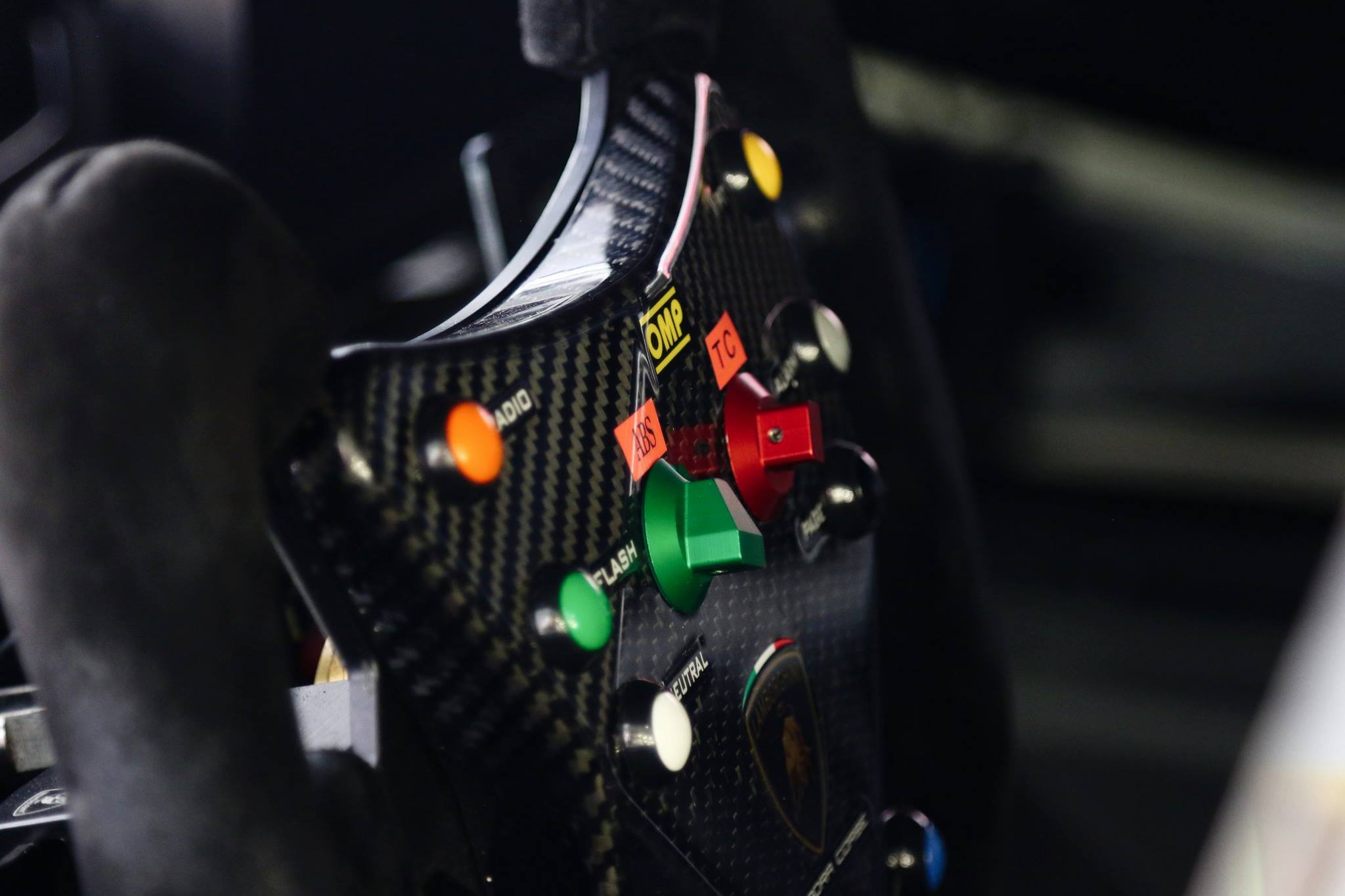 "Unlike last year in the Australian GT we had plenty of track time in practice. We had about six hours of track time to get acclimatised at Shanghai and that was a key element to score pole position"
This would be ideal for him and his handy, albeit amateur codriver, Yasuyuki Uchida for the two, 50 minute races.
But as with most of the best laid plans, they don't go to plan.  Particularly when you are talking motorsport.
The first problem that hit the team was a dry race one. After a wet qualifying and no time in the car before hand, it would take all of Lester's experience to get on the pace in the new car, on the new track in wildly different conditions to qualifying.
"I knew that we had a strong lineup. Uchinda had a few issues over the weekend so we had our work cut out for us."
"The front trio at the front went hammer and tongs, door to door – balls out racing but very clean and throughly enjoyable."
Race two would also be tough with Uchida getting involved in a first corner incident that dropped the Direct Racing Lamborghini down the field.
What made matters worse was a gearbox problem hurt the comeback effort.  Despite this, once Lester jumped in the car, he was able to claw his way through the field.
"It was down to your race strategy and passing through the field – what your typical, traditional should be about – the cream rises to the top."
"It wasn't without its challenges. The podium in the second race was damage control for one and very satisfying for the other with the challenges we had for the team.  It was a good opportunity to see how the Direction Racing squad work under pressure, under the pump and everybody performed awesomely. It is a pleasant environment that i am looking to spend the season in and maybe more season in the future."
So in the end, a fourth and a podium is not a bad effort and puts the duo in a great position to consolidate a Championship effort and grow with the team.
And Lester is back, and he is happy.
Which can only be good news for motorsport fans
—
By Sam Tickell, June 2016
RacerViews was established in 2011 and with the aim of delivering a new web experience to motorsport fans. We bring you more than just the news.  Our exclusive interview and galleries brings you the views from the track, from the racers. Our extensive race review collection allows you to keep up with the action from around the world. Our team of passionate pros have decades of experience in the motorsport field. Our social media presence on Facebook, Twitter and iTunes  bring you more, a holistic experience.  We have more than 3100 followers on Twitter and more than 2 million views on Google Plus.  Our mission is to bring exclusive content is in safe hands. Over the time we have partnered with motorsport teams likeAndreas Wirth, Stig Richards Motorsport, One of a Kind Motorsport, Dark Horse Racing and MRT Performance in order to give you the best exclusive motorsport coverage.
We are always looking for new people to join our team and we are always looking to publish stories, photos and audio in world-class publications around the world. If this interests you contact us