Driving in three different categories may seem like a big task in motorsport.  
When those three categories are the World Endurance Championship, the World Rally Championship and Formula E, the task is monumental. Anyone who can do that is a talented and adaptable racer.
But Stephane Sarrazin suggests that dealing with his domestic life is harder than racing in three world championships.  And when he won the 6 Hours of Fuji, he had just completed these events in three consecutive weekends.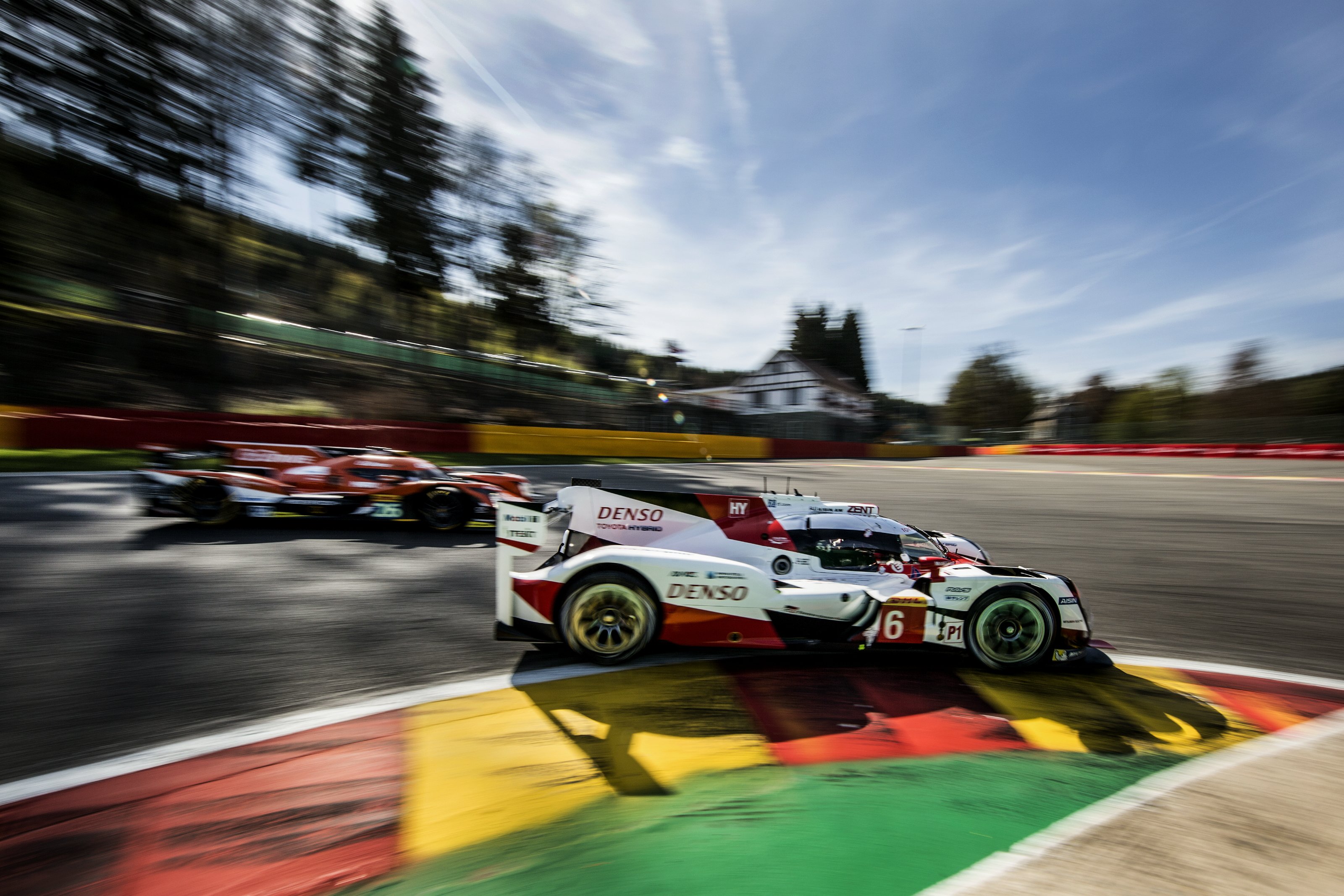 Sarrazin is truly one of the sports most diverse drivers. He raced for Minardi in Brazil 1999, went onto win the French Rally Championship in 2004, taken on the WRC with Subaru – with a best of fourth in Corsica in 2005. He took a podium in the Monte Carlo rally when it was under the Intercontinental Rally Challenge banner in 2009 and won the Tour de Corse in the European Rally Championship in 2014.  
The sportscar success e include winning the European Le Mans Series in 2007 and 2010, podiums at Le Mans in both GT and LMP machines. Then he also finished 6th in the Formula E Championship last season.
And yet he still thirsts for more.
"Now I dream about Dakar. I think this and Rallycross. I like to discover, I like the challenge, I like new things and to learn and try beat the best drivers."
For now Toyota is the big challenge – it is the main, full time gig with one of the most complex cars there is in motorsport today.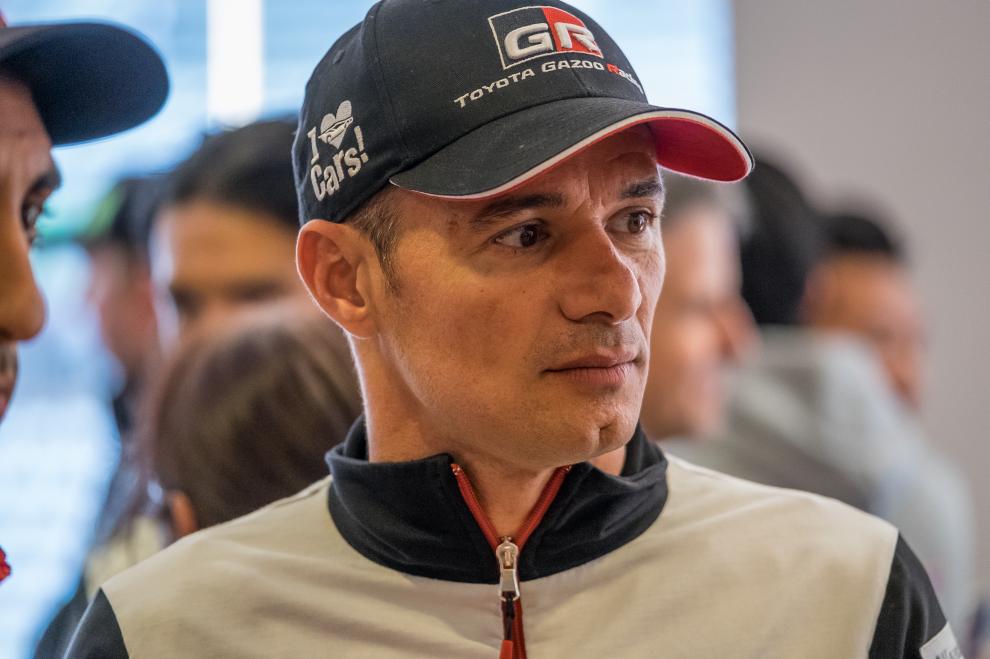 It has been a challenging couple of years for Sarrazin and the Toyota team but they were able to win in Fuji – in front of Toyota's home fans.
The ability to take the win certainly wasn't there last year for Toyota and the increase in pace is certainly a credit to the team. What is more though is the desperate need the team had after the heartache at Le Mans – losing the win on the second to last lap.
"Yes it was really difficult, painful for everybody. We prepare for the race for one year. We were slow in 2015 and to be back on the pace in 2016."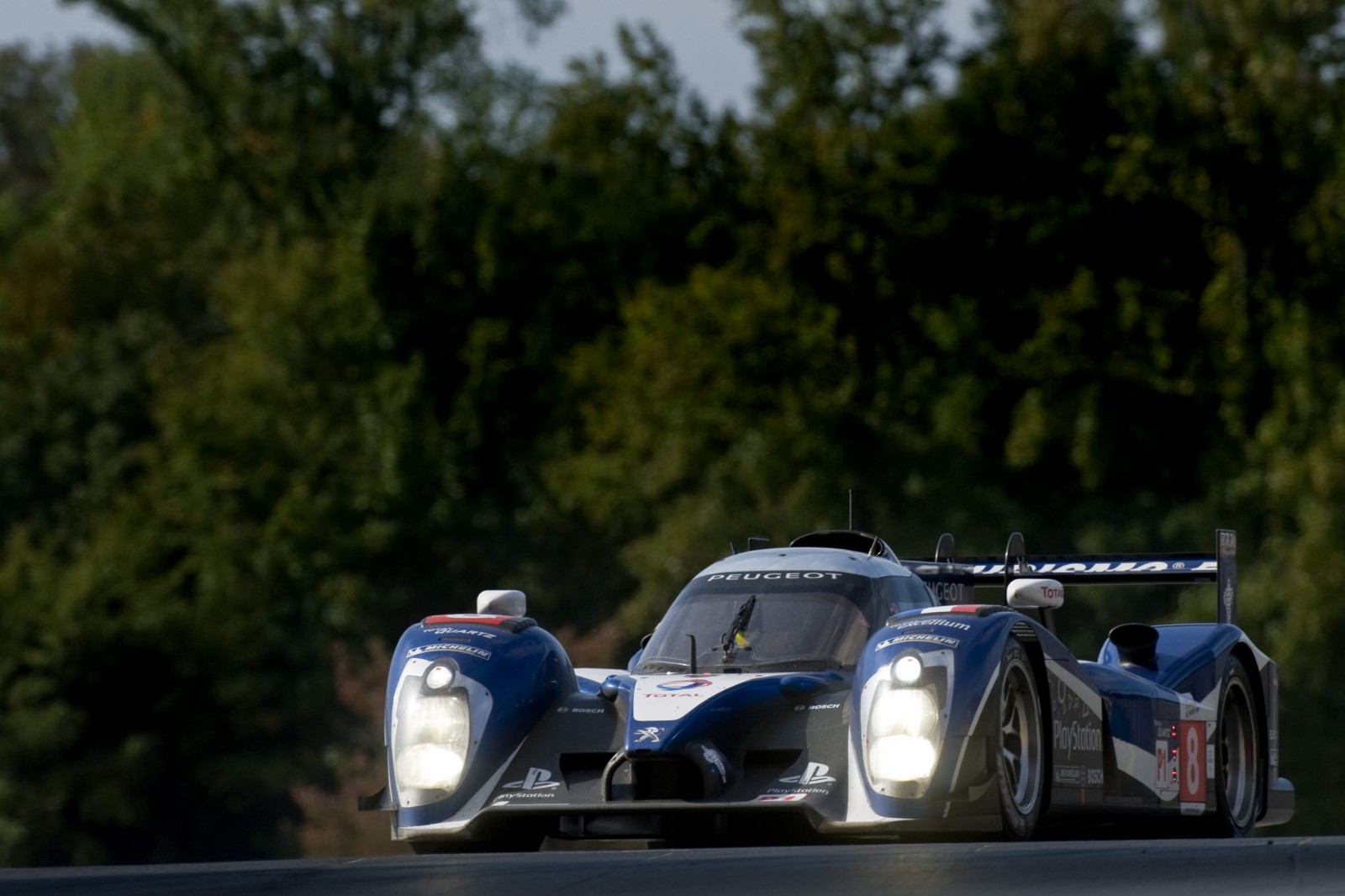 "In one year we did an amazing car, an amazing package. Boost, engine, downforce. It was really exciting to drive. When you pull away from Porsche – in the year before they were 7 second quicker. As a driver, it was really really good."
"At Le Mans it is a big race, it is some amazing good, sometimes painful. It is history, it is bigger and bigger. What happened to us, with car 5 – it was more difficult as they had problems in the last lap."
"We want to be the fastest – that was done but we had bad luck. It can't be anything other than bad luck two laps from the end. We come back next year stronger."
HIs time with Toyota allowed him to start to develop the 2017 WRC machine and he does assure everyone that he is available to drive if need be.
After rallying as a factory driver, on some of the famous stages, his love for rally was real. And it is something he misses.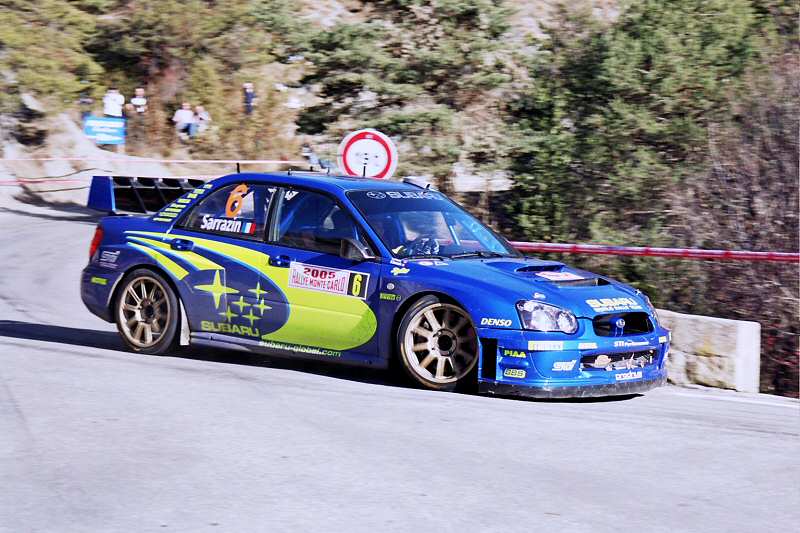 "I miss rally. For me I like it a lot but i have no time with my program. I need more days in a year. More than 365!"
While he rallied the new Hyundai i20 R5 at Corsica, getting back on the stages is tougher as a private driver, having to make time in the WEC and Formula E schedule to find sponsors, do the recce.
"It is a private team, private car, private sponsors, not like when I was at Subaru."
But he does think the Hyundai i20 does have potential after a troubled run in Corsica.
"…We had big problems with the car. It is a new car – it was homologated the Thursday before the rally. But it is very good potential. I had good times in the stages but had a lot of problems. The gearbox.  I had to stop as I lost a part of the suspension. I prefer to stop as it is better like that. I made no mistakes."
"Rally I enjoy a lot – long stages very difficult and I will come back stronger with the car."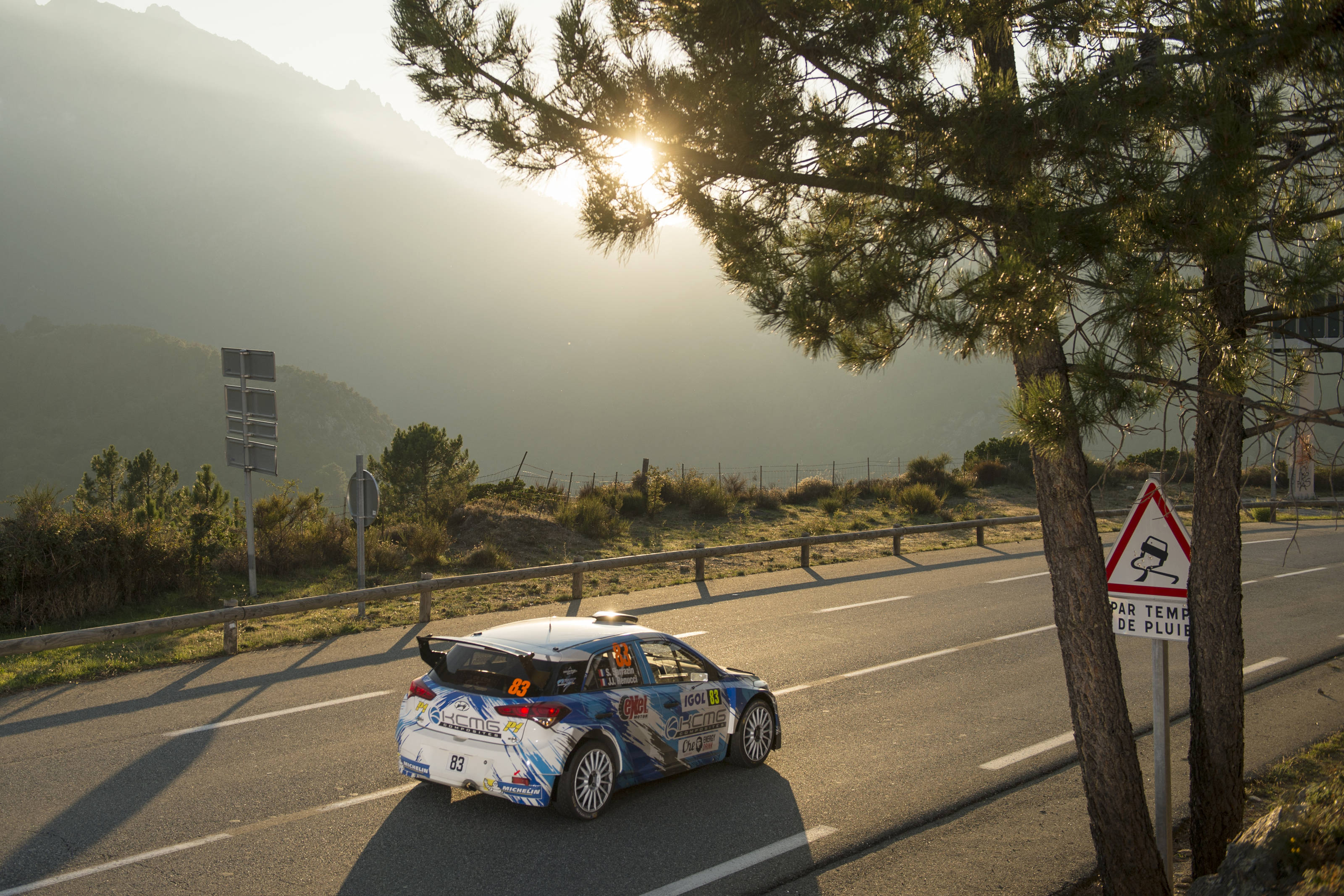 The week after Corsica was the Hong Kong ePrix – the first round of the current Formula E season.  There has been a lot of development in the Championship and his Venturi team is now one of the smaller teams.
"Venturi is from Monaco, a small team. We tried to do everything well. We tried to fight with a big manufacturer with more experience than us."
"Look at all them in F1, they are used to being able to recover energy. Even DS has good experience."
"I mean with this team I will give my best with this team and I am sure we can achieve the same as last year and get more experience. I know the races, I know to do it, I know how to save and regenerate energy."
"Even if I have not the best car, as we don't have the same level of money and the same experience, we can do a good season."
And he is aiming to repeat the top six he had last year. His best was a second place at Long Beach but incredibly, he scored points in each race in the season.  He continued that in Hong Kong, taking more points – but it wasn't as simple as it seemed.
"I was 7th with two laps to go but I lost the gearbox. I had to reset and restart – I don't know what happened so I score points again for my 12th race in a row but I couldn't score points as I should have done. P7 would have been a good result."
After that race was his win in Fuji and an apt demonstration of his career and adaptability in three weeks.
He encourages young drivers to try different cars, different styles of racing. There is nothing to fear and the best drivers should put themselves up against the best in different categories.
You never know, they might enjoy it and might open up new avenues for their careers.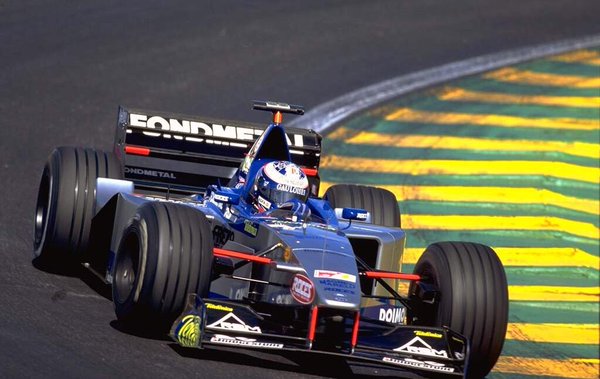 For for Sarrazin, he will continue to race in different cars – and enjoy life as he goes.. Though he does have particular goals as there is one race missing from his CV.
"I dream to win Le Mans. I will give my best to win…Racing, I am so lucky to be driving with Toyota, I did five years with Peugeot. Now Toyota is my team. It is like a family. I am a lucky man"
The Racerviews Info
By Sam Tickell, November 2016.
RacerViews was established in 2011 and with the aim of delivering a new web experience to motorsport fans. We bring you more than just the news.  Our exclusive interview and galleries brings you the views from the track, from the racers. The extensive race review collection allows you to keep up with the action from around the world. Our team of passionate pros have decades of experience in the motorsport field. Our social media presence on Facebook, Twitter and iTunes  bring you more, a holistic experience.  We have more than 3100 followers on Twitter and more than 2 million views on Google Plus.  Our mission is to bring exclusive content is in safe hands. Over the time we have partnered with motorsport teams likeAndreas Wirth, Stig Richards Motorsport, One of a Kind Motorsport, Dark Horse Racing and MRT Performance in order to give you the best exclusive motorsport coverage.
We are always looking for new people to join our team and we are always looking to publish stories, photos and audio in world-class publications around the world. If this interests you contact us