Ben Gersekowski, together with his Leipert Motorsport teammate, Rory Collingbourne had a short weekend at Shanghai for the fifth round of the 2017 Lamborghini Super Trofeo Asia series.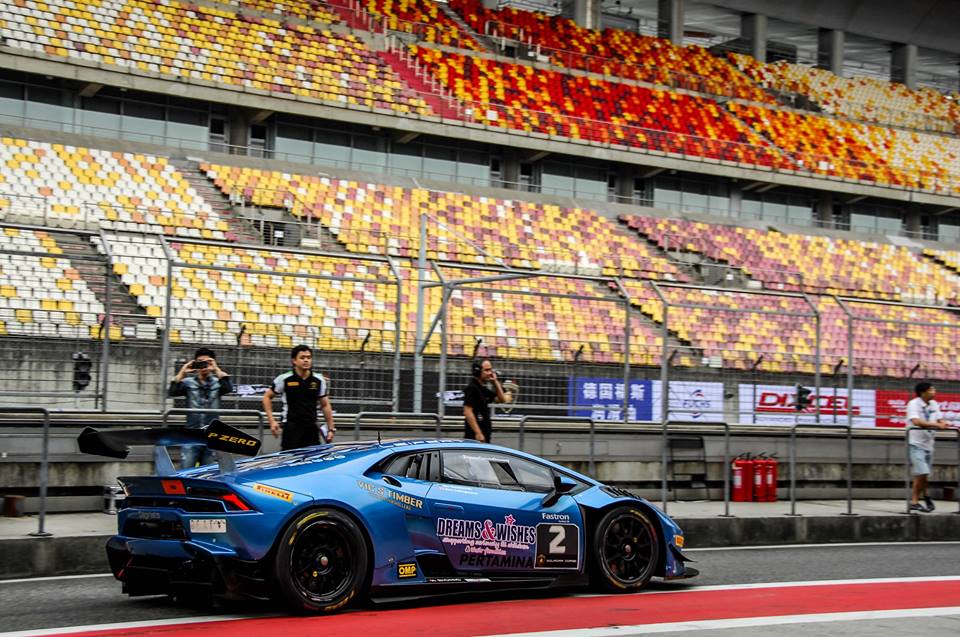 The weekend was wet and the conditions were tricky.  Sadly for the team, the only running they got in was in a pre-event test.
"The car felt good in the wet but the conditions were definitely tricky," Ben said.
"Unfortunately on the second lap of Free Practice 1, Rory had an off and thethe car was too badly damaged at the rear to continue for the weekend."
"This is part of the game sometimes. The best thing we can do is move on and have a good crack at Imola."
"We'll both be fired up!"
Gesekowski, Collingbourne and the Leipert team now move onto the final round of the series, this time in Europe.
The final round of the Lamborghini Super Trofeo Asia takes place in Europe as part of Lamborghini's 'World Final'.
The World Final, held in Imola, sees drivers of the three continents of the Super Trofeo Series fight for the title of Lamborghini World Champion.  The final round of the Asian series takes place on the November 16-17 with the World Final taking place on November 18-19.
Last year, Gesekowski finished fifth in the World Final and will be hoping to improve on that result in November.