Kris Meeke's return to competition was cut short in the Belgian Rally Championships' Rallye du Condroz as engine problems on SS5 saw his Skoda Fabia R5 grind to a halt.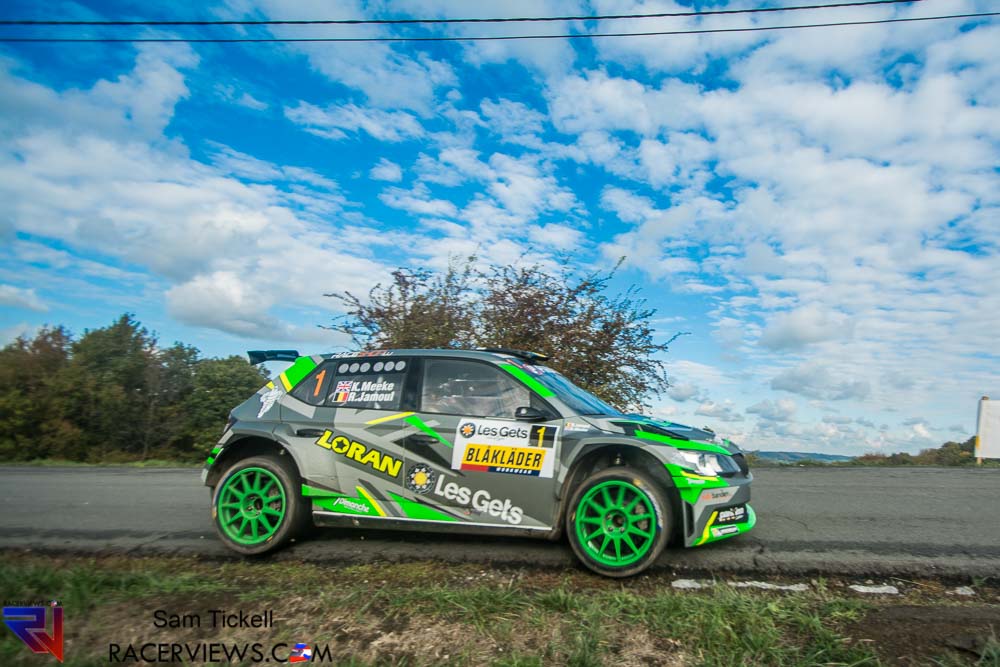 But it was refreshing to see him back. In the press conference he seemed to be wanting to be back – enjoying being around rallying again, and not the stressed, overburdened character that we knew half way through the 2019 season.
"I took a bit of time to myself over the summer. I decided I didn't want to end my career on someone else's terms. I wanted to enjoy driving a car again which I realised I hadn't been for quite a while," Meeke said.
The return to the cockpit came when his codriver for this rally, Ranaud Jamoul got in touch. Having rallied at this event before, he knew it would test him – put his competitive skills to the test.
At the start of the rally, he was up there, not setting the fastest times but within just a couple of seconds from the lead – of drivers familiar with the R5 machines and with Belgian tarmac.
Meeke talks us through why he took this Skoda drive.
"About two or three months ago, I got a call from Renaud Jamoul to see if I would be interested in Condroz. I thought the time of year would be good for me to do a rally again.
"I hadn't driven since Rally Portugal in May competitively. I know the competition is very strong and the conditions are very difficult."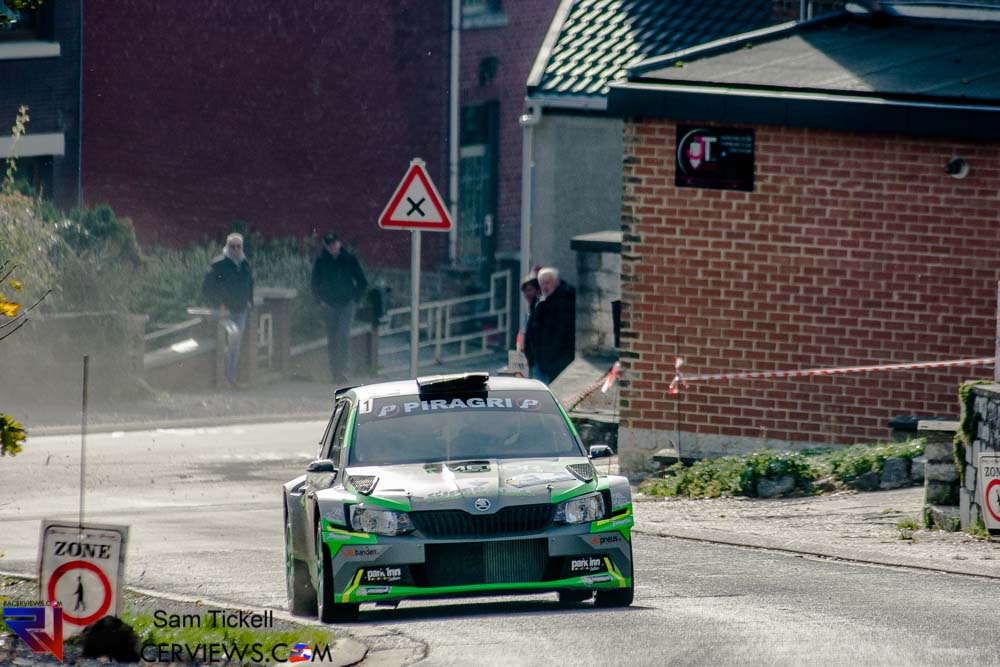 This isn't the first time for Meeke in Condroz. Having a very close relationship with Rallies Commission boss, former Citroen Racing head and also a Huy local – Yves Matton, it means he has been able run here a few times in the past.
"He brought me to Condroz in 2006 in the C2 R2 and I enjoyed myself and I came back in 2014 in the R5. This time, everything has been done by my codriver and I have to thank him for that. Yves and I go back a very long time…and I am very happy to be here."
Having driven the WRC cars for Citroen and now for Toyota, the step back to an R5 machine is not as easy as one may think.
While Thierry Neuville successfully jumped back into the i20 R5 at Ypres, he also said there is a big adjustment – with far less power and downforce when compared to the current WRC car.
"With R5 it is difficult to make a difference – what you lose over the first few stages with lack of knowledge of the stages is then very hard to get back.
"My last time to drive an R5 car was in 2014. The Skoda feels strong – a good package. There is a lot different about driving an R5 car compared a new generation WRC car.
"There is so much less power and there is a technique to getting the best out of the car. The Skoda feels like a nice package – the engine is constant. The package is good."
"It is completely different. The new generation world rally cars, some of them have over 400hp, the aerodynamics is incredible. You step back to 300hp and no aerodynamics at all.
"The cars are still working quite well and it takes you time to learn…the same technique doesn't work for both. It is still interesting for me."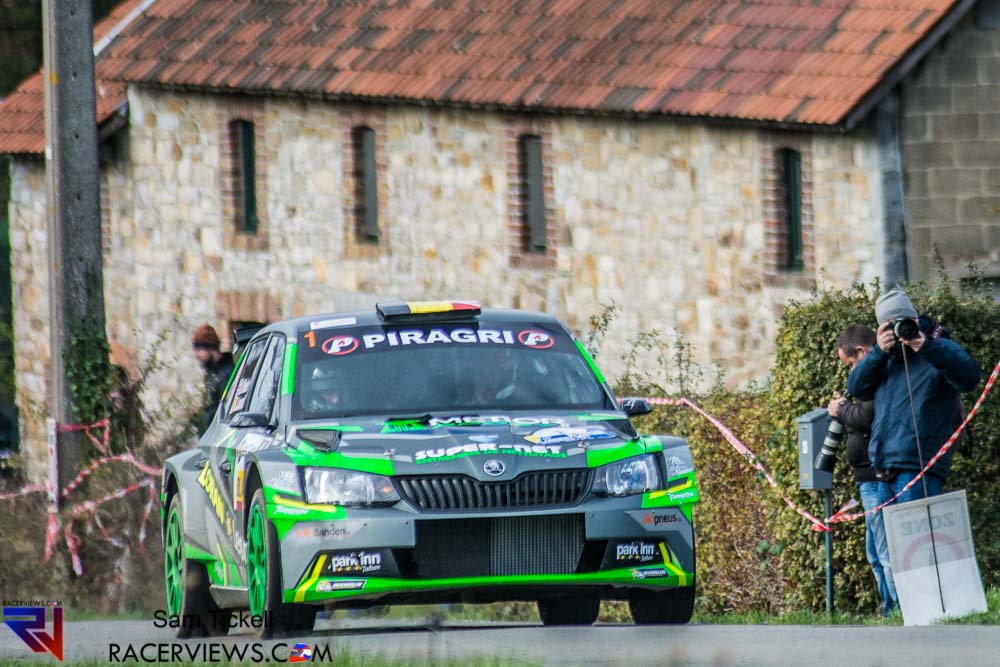 But we all know the pedigree of the Skoda R5 package – it is a proven winner around the world and importantly on the unique Belgian tarmac. While the rally didn't quite go to plan, it was great to see Meeke back, throwing the car around, visibly committed to the corners.
There would have been more if the mechanical issues didn't get in the way.
"My target – I am completely determined to win the rally. Of course I want to be competitive. It is why I chose this rally, I know the speed of the Belgian guys."
That is the beauty of the R5. There are so many guys here that are in essentially the same car and can be competitive.
But in the end, the good news for rally fans is that this isn't the last we get to see of Meeke. And we will get to see a rejuvenated Meeke in what is currently the strongest car of the WRC.
And that is something we can all be excited about – and Meeke sees the 2019 opportunities.
"For 2019, the car looks good and the team is strong."
The RacerViews info
By Sam Tickell, November 2018

RacerViews was established in 2011 and with the aim of delivering a new web experience to motorsport fans. We bring you more than just the news. Our exclusive interview and galleries brings you the views from the track, from the racers. Our extensive race review collection allows you to keep up with the action from around the world. The team of passionate pros have decades of experience in the motorsport field. Our social media presence on Facebook, Twitter and YouTube bring you more, a holistic experience. We have more than 3100 followers on Twitter and more than 2 million views on Google Plus. Our mission is to bring exclusive content is in safe hands.
This year we have full season commitments to cover the FIA WEC, British GT, Belgian Rally Championship and Laguna Seca. You will also find us at Blancpain GT, Supercars, IMSA, WorldSBK and more.
Our commitment to motorsport can be seen with unrivalled coverage of the Queensland Rally Championship. Additionally, over the time we have partnered with motorsport teams like Ben Gersekowski, Andreas Wirth, Stig Richards Motorsport, One of a Kind Motorsport, Dark Horse Racing, Nat Rallysport and MRT Performance in order to give you the best exclusive motorsport coverage.
If you have a motorsport story to share contact us!