It was a fight all day between Cedric Cherain in a Skoda Fabia R5 and Adrian Fernémont, also in a Skoda. Cherain, who finished second last time out, albeit in a VW had the pace of the field throughout the day, setting 10 fastest stage times in the day's 12 stages.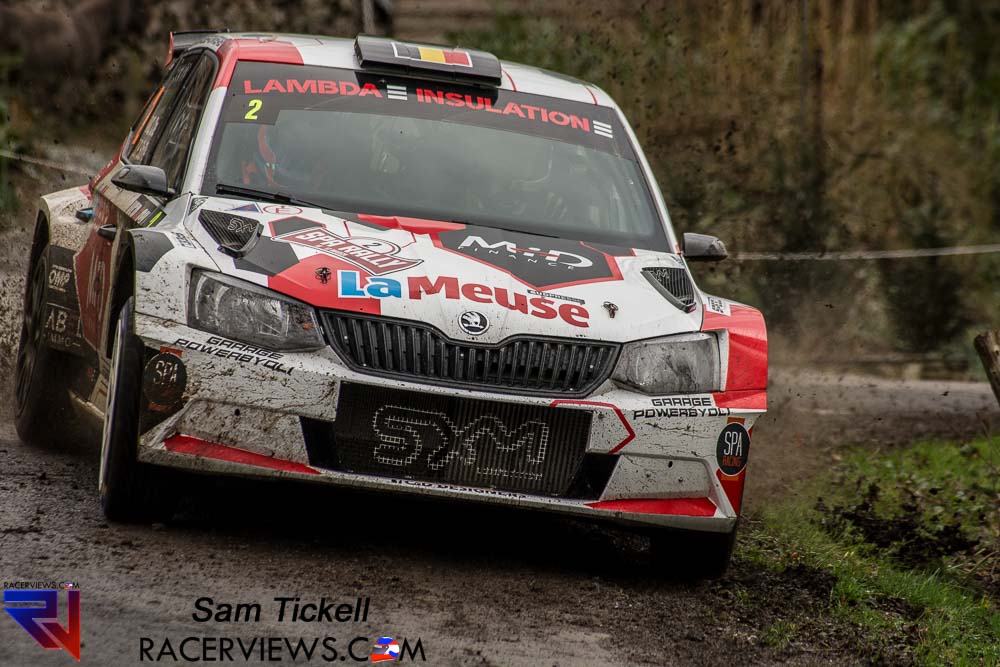 Fernémont was never far behind, usually only a few tenths away, for the exception of one stage – stage 4 where he lost 10 seconds. Last year's winner ends the day 20 seconds off the lead.
He is a minute ahead of Ghislain de Mevius, making it a Skoda 1-2-3.
The Volkswagens struggled for pace with Princen never really threatening for the lead before damaging his suspension on SS7 and Snijers, despite not having any issues, is 2 minutes off the lead in fourth.
Of the French car runners Guillaume de Mevuis retired before the rally began after two offs in shakedown, meaning there was more damage than could be repaired on his DG Sport Citroën. This was to be a warm up for Corsica WRC but alas, it would appear it has dented his confidence more than anything.
For Joachim Wagemans in a Peugeot 208 R5, he is here to warm up for the TER season, and is running in a solid 6th at the end of the day.
The road conditions were tough today. Though yesterday's pouring rain stayed away, it did soften the road edges an a lot of mud and gravel was pulled up onto the stage. However there were no big incidents from this.
Sunday sees 12 stages, four stages repeated three times for a total distance of 101,2 km. The weather is expected to remain the same, with grey skies, below 10 degrees and some rain.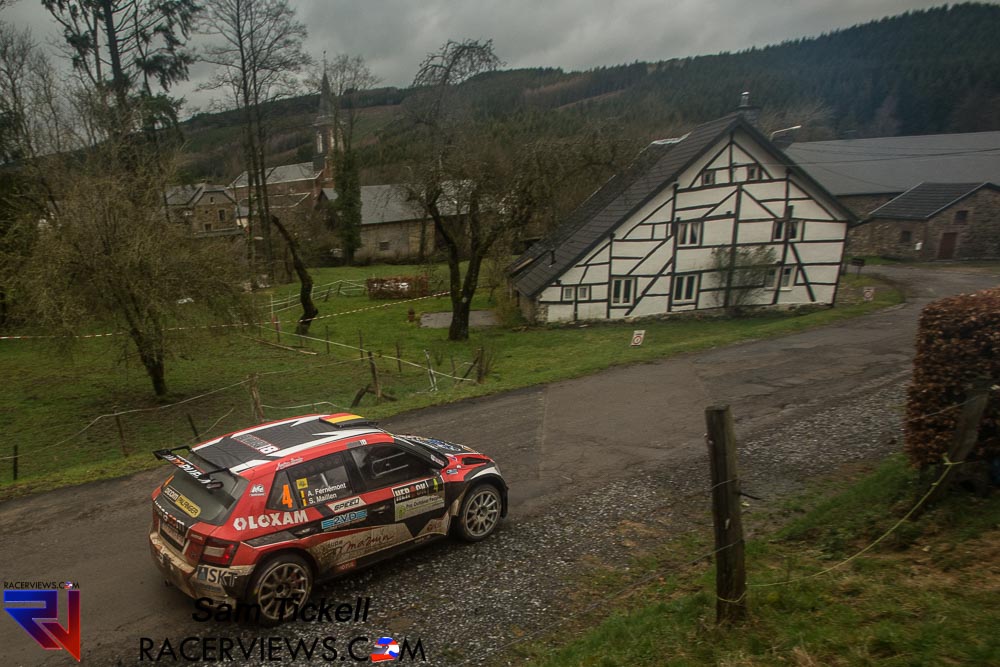 ==
The RacerViews info
By Sam Tickell
We are passionate, dedicated motorsport professionals.
In 2019, we will be trackside at
The World Endurance Championship
Belgian Rally Championship
British GT
You will also find us at selected rounds of Blancpain, IMSA, WRC, and more. We aim to bring you interviews and photos you won't see anywhere else. We don't aim to break the news, rather we aim to bring the voices of the racers to you and atmosphere of the event to you at home. Our social media presence on Facebook, Twitter and YouTube bring you more, a holistic experience. We partner with racers and professionals in the industry and give back where we can. If we can help you or you have a story to share, please contact us.
In the past RacerViews has directly partnered with
Nat Rallysport and
MRT Performance
and our team of reporters and photographers have also worked for events, teams, drivers and series from around the world.