It has been a vintage year for Timo van der Marel in the RC4 class in the Belgian Rally Championship. The Dutchman has taken the class title with a round to go, taking three wins and two second places. Again he dominated the class in the East Belgian Rally but things were not as simple as they seemed as he tells us in the interview below.
This title is the culmination of a long career in the R2s which has included class podiums in the WRC rounds in Spain and Germany and stints in the WRC Academy and the Dutch RC4 Title in 2016. He is ready to move up but as we know, that takes a lot of money in rallying and could be tough to find the R5 car he wants.
But that is for later, now is for the celebration of a very deserved Belgian Rally Championship win!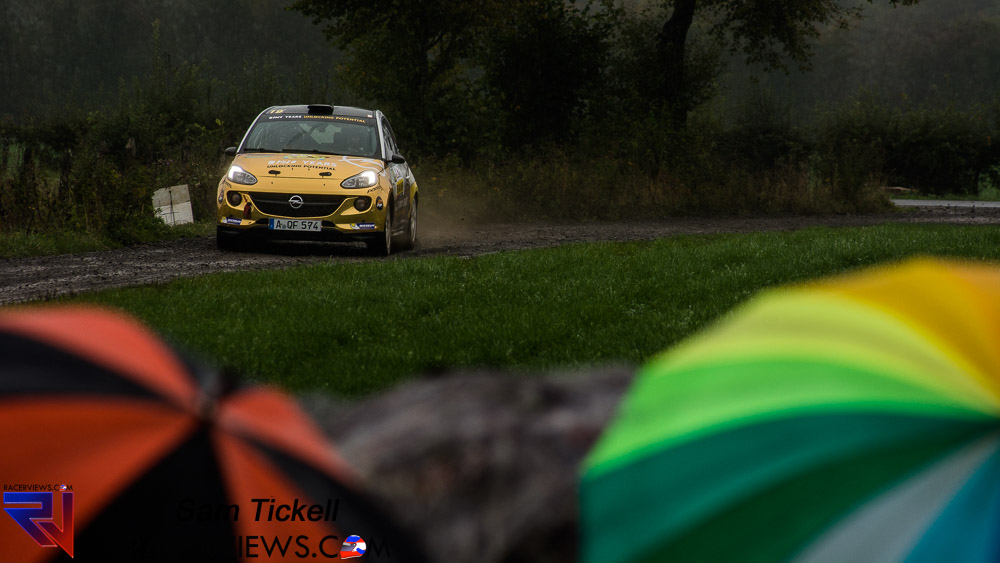 Sam Tickell: Timo here at the end of the East Belgian Rally and I am talking to you as a Belgian Champion. First of all, congratulations. How's that feel to be 2019 champion?
Timo van der Marel: It was a long, very nice season, the Belgian Championship consists of very unique release. Every rally the surface is different, the grip is different the environment is different. So every rally demands something different, and we haven't driven in Belgium, or at least not all the rounds for a very long time. So we had no idea what to do with set up every rally what to do with tyre choices. And that made it very interesting. And it was a big fight most of the rallies because every time when you think, Okay, well, not so much competition, and someone is local and pops up out of the blue and actually decides that he can drive really quick. So it's always fun. I think it's maybe all for sure. Apart from the R5 category, it's the most competitive class in the rally. We always need to push really hard and it's time to step up. But unfortunately, Opel doesn't have an R5 car. And yeah, we really enjoy working together with them. We are bit on two minds about that, because we are ready to step up to a higher level, because we think we can do really well in R5 class as well. But we have to wait to see what happens over winter.
Sam Tickell: But first of all, looking at this rally, a tyre choice and in grip were key. Early, early in the rally, lots of rain, lots of wind, but then, oddly for the Ardennes that went away.
Timo van der Marel: Yeah. And actually, I think we haven't made the right choice. Oh, really. But I always think it was impossible. In some sections, you needed slick, some sections you needed rain tyres, and we can only use 8 tires in our class. So , it's a bit of a give and take I guess when you decide which day you want to choose. And I think over the while looking back now, we could have chosen differently, but we were always on the safe option. We basically based our strategy on the position we were in how much we wanted to push or if we wanted to consolidate the the the advantage we were having in front of the other guys. The morning was wet, and then it dried up. I actually expected it to some point start raining again but it didn't. So we were a bit too cautious with the tyre choice but it turned out okay. The only problem is that we cannot sell the tyres anymore because they'll be done! Wrecked!
Sam Tickell: But the final two stages at night – you had the championship on the line. Night here, I've heard usually throws up some surprises, it did in the R5 with three people having an off. Was it was it alright, for you?
Timo van der Marel: No it wasn't!
Before the last loop of four stages, we were planning to cruise to the finish and take championship home. But of course, we also wanted to win, we only needed the third place. But for me that doesn't work like that. If you want to become champion, you need to do it in style. So that's the first place if possible, and it was possible. About everything went to to plan. Then well, the second last stage, the belt decided to come off during the stage so I noticed that the battery wasn't charging anymore. I had to turn most of the energy down to try and hope that we can make it back to service. Which we didn't – luckily here quite long road section. So we had a little bit more than 20 minutes time to figure out what was going on and try and put the belt back on the on the on the right spot. Yeah, we had 15 seconds left when we checked in, it was it was and we really need time because in the end, it was only I think a 20 second or 25 second lead that we have now at the end. So yeah, it was a little bit too exciting for our sake, but our looking back now it makes it even better.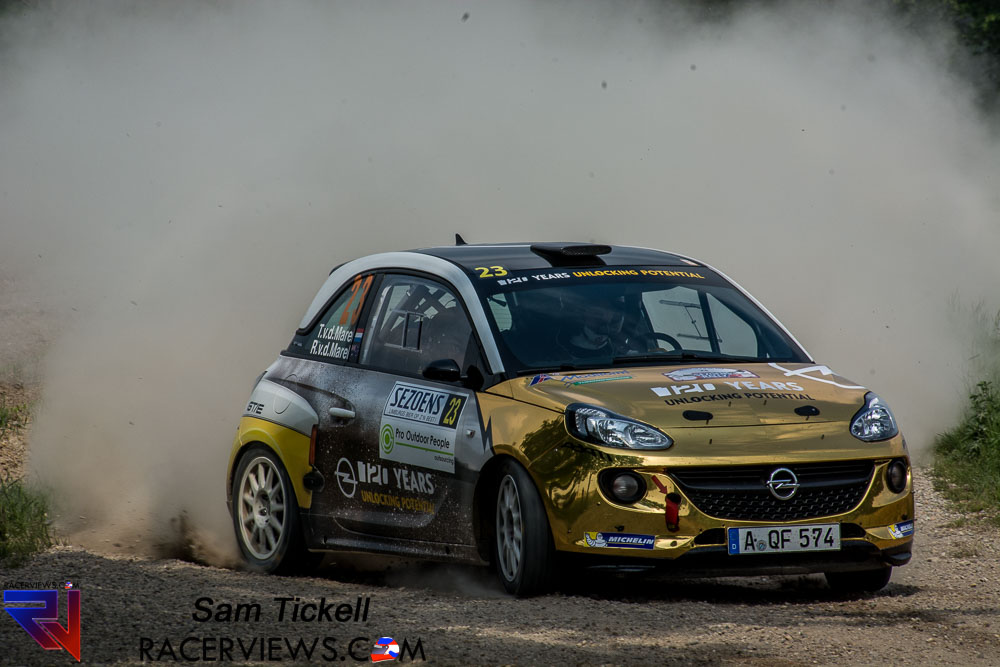 Sam Tickell: You have to keep it interesting. Who was it was a win by a minute anyway!?!
Timo van der Marel: Exactly. But you have always in mind that it's always ideal to push every rally and you better every rally. And then it's nice sometimes to just, you know, have it easy in a way, one rally – just for once. But it never happens always when you think there's not so much competition or when you think you've got it in the bag. What's the same in Omloop van Vlaanderen we were leading by over a minute and two stages before the end – standing here I know this but at that moment that didn't. There was a massive rip in the exhaust pipe. So the car was vibrating a lot inside and we weren't sure where the noise was coming from. We couldn't see it because it was dark was wet. So you couldn't see the rip anyway. It makes it very exciting. And then it means it's also mechanical sport. So you can lead by minute, but that doesn't mean you take the win back home. So there's a lot of things come in place. But that's just great all year. The car has been great. Bec [van der Marel, co-driver] did great. The team did great. And I've managed to stay on the road. Yeah, I think we're good championship contender in every car, because we are always quite consistent. We rarely make mistakes and we have very good natural speed. But unfortunately, we've never been able to show them in an R5 car.
Sam Tickell: Do you think there's something on the horizon? Maybe for 2020?
Timo van der Marel: To be honest, I don't know. Now maybe with Opel being inside the building of PSA we can push for a Citröen C3 R5 but I have my doubts because they still want to try and be solo. I mean, Opel in the PSA Group, which is good, I guess, because it's their identity. But yeah, I don't see us moving to an R5. Yeah, they have an electric rally car now and they want us to be involved in that project. We won't be driving it. but not because it's electric. I don't mind that. But the fact that it is a step back for me that for me was enough reason to say No, I don't. This is not for us.
Sam Tickell: Well, fingers crossed. There is some help to get you in an R5! It was a great event champions.
Timo van der Marel: The season finished well and not finished yet. But at least we've made we've been able to take a championship. It's not It's not a big party place here. But I think we'll make a little party at home.
Sam Tickell: Sounds good. Well, congratulations. Great season. Great, great, great, great rally!
Timo van der Marel: Cheers. Thanks.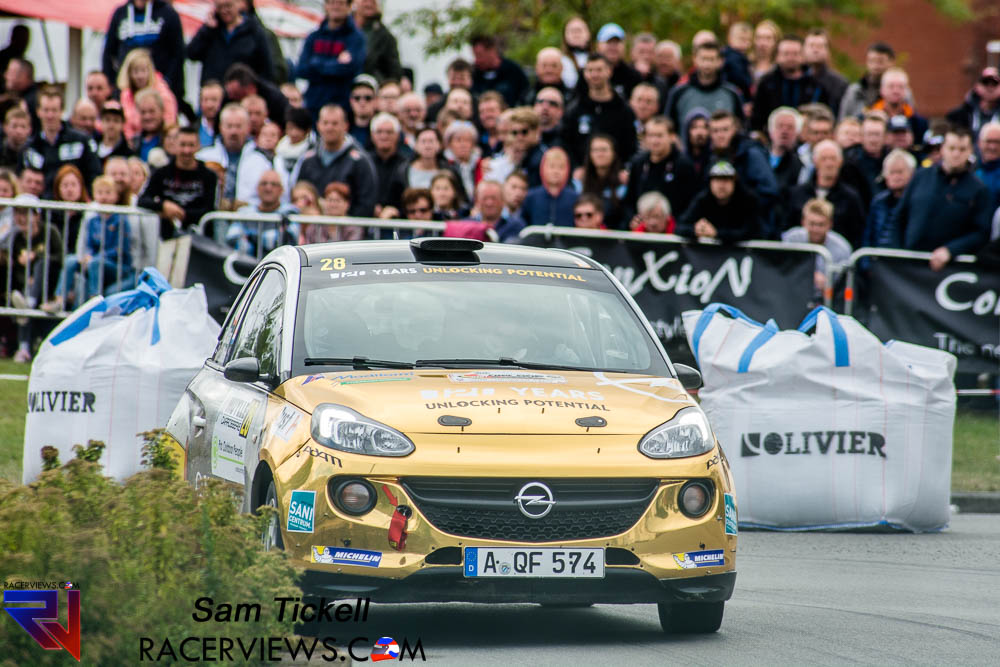 The RacerViews info
By Sam Tickell
We are passionate, dedicated motorsport professionals.
In 2019, we will be trackside at
The World Endurance Championship
Belgian Rally Championship
British GT
You will also find us at selected rounds of Blancpain, IMSA, WRC, and more. We aim to bring you interviews and photos you won't see anywhere else. We don't aim to break the news, rather we aim to bring the voices of the racers to you and atmosphere of the event to you at home. Our social media presence on Facebook, Twitter and YouTube bring you more, a holistic experience. We partner with racers and professionals in the industry and give back where we can. If we can help you or you have a story to share, please contact us.
In the past RacerViews has directly partnered with
Nat Rallysport and
and our team of reporters and photographers have also worked for events, teams, drivers and series from around the world