"Everybody's supporting us from family to friends, fans and Lithuanian Federation."
Deividas Jocius isn't a name that many people know in the rallying world. Before WRC Monte-Carlo, we hadn't heard of him. But the Lithuanian came to Rallye Monte-Carlo in a M-Sport Ford Fiesta WRC – and didn't do too badly.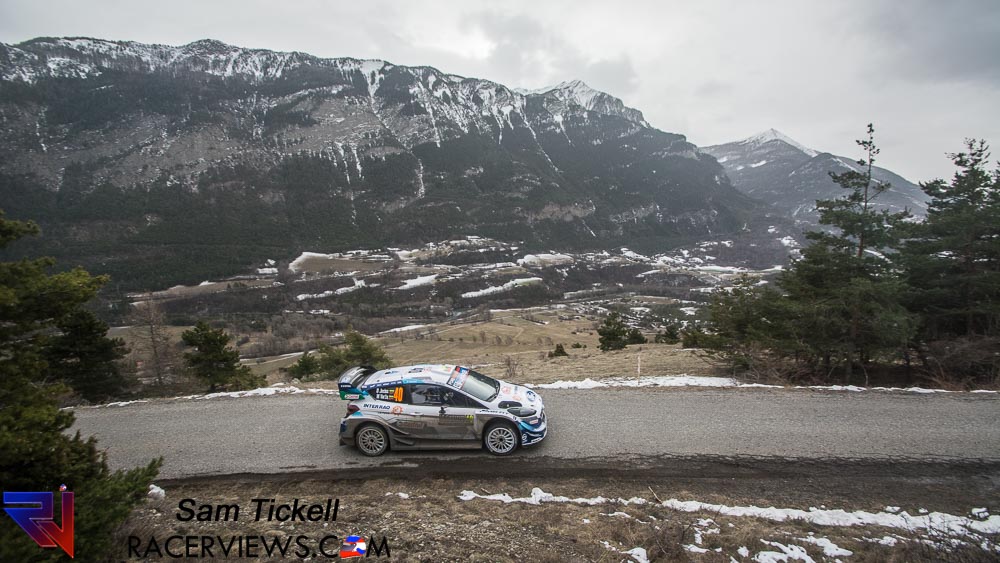 In sportscars we would call him a gentleman driver. Someone with enough pace and skill to warrant their place on track but without the absolute pace. Usually paying for the drive, they are there because they are passionate for the sport.
It roughly describes Jocius. While he has competed in around 80+ events, most of them have been in local rallies and in a Mitsubishi Evo.
His other outings included the WRC rounds in Monte, Sweden, Mexico and Corsica in a R2 car last year, taking 5th in RC4 on the Monte. This was his training for this outing in the brutal, current generation car.
Now to come back, not only in a 4WD car, but a WRC car on one of the hardest rallies to do. No easy feat!
It is a credit that he made it to the finish, in 17th place, some 24 minutes off the lead.
He had a puncture on the Shakedown but other than that, had a clean rally.
"It was a big challenge to go into a WRC car!" he says to RacerViews, understating the obvious.
"Before I was here I was with Mitsubishi but now it's a top level. So it's a big challenge for us but okay, we have targets to finish."
He is looking to do more rallies this season and has been entered into Rally Sweden. It is an exercise of passion but there is more to it.
It is a matter of raising the profile of the sport in the country. The national championship consists of 6 rounds and has an ok field of cars (and R5 or 2) but there is little in the way of information available.
This is one of the things Jocius wants to change.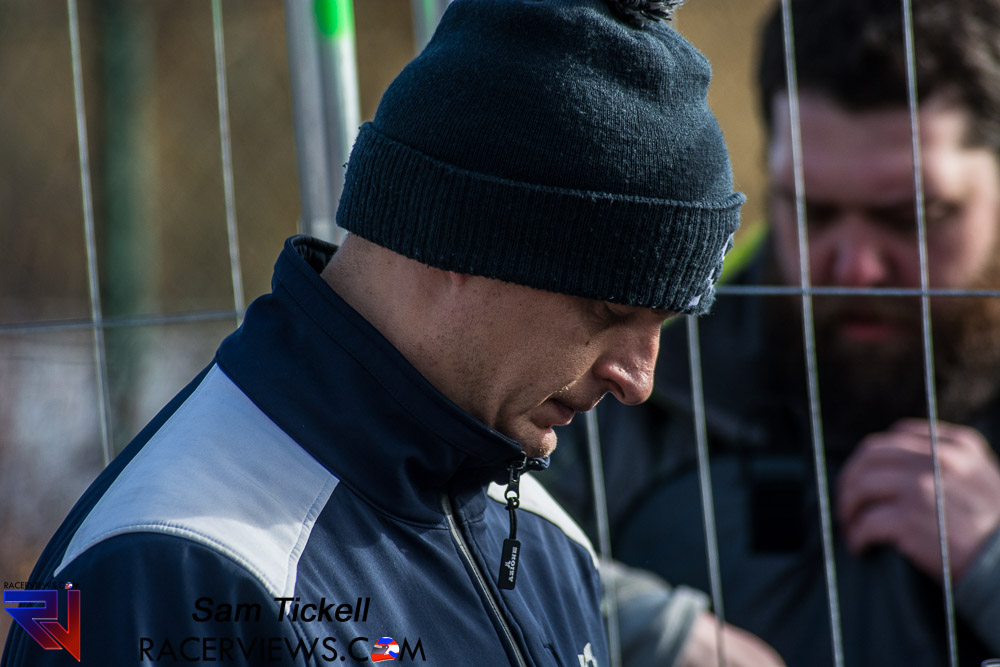 "We are from a very small country. It is very difficult to find some money for a full championship. So, to do the top level means more feedback from TV screens from everywhere so you can propose something to sponsors, so that's the reason for that."
With help from personal sponsors and the Lithuanian Federation, we will see him back again.
"We have plans this season to do more rallies. This is  a very hard rally. But we need to learn everything."
"I know in WRC there are not any easy rallies  but this mixed rally, with tricky conditions. It is not easy to understand everything for the first time in a WRC car."
"So let's start at Rallye Monte-Carlo – let's start from the first one!"
He is well guided by M-Sport, both in the sense that they know how to develop skills in drivers and that they have dealt with gentleman drivers before. In WRC3 they have Pedro and Jourdan Serderidis in the WRC.
It will be interesting to watch his journey. Many wrote him off before the event and even I wondered when he would fall off on some ice. But he remained in control through his first rally and made it over the finish ramp.
"Everybody is happy For sure. And it's a new story in Lithuanian autosport. We are the first crew in Lithuanian history."
And hopefully this is the start of a great story for Lithuanian motorsport.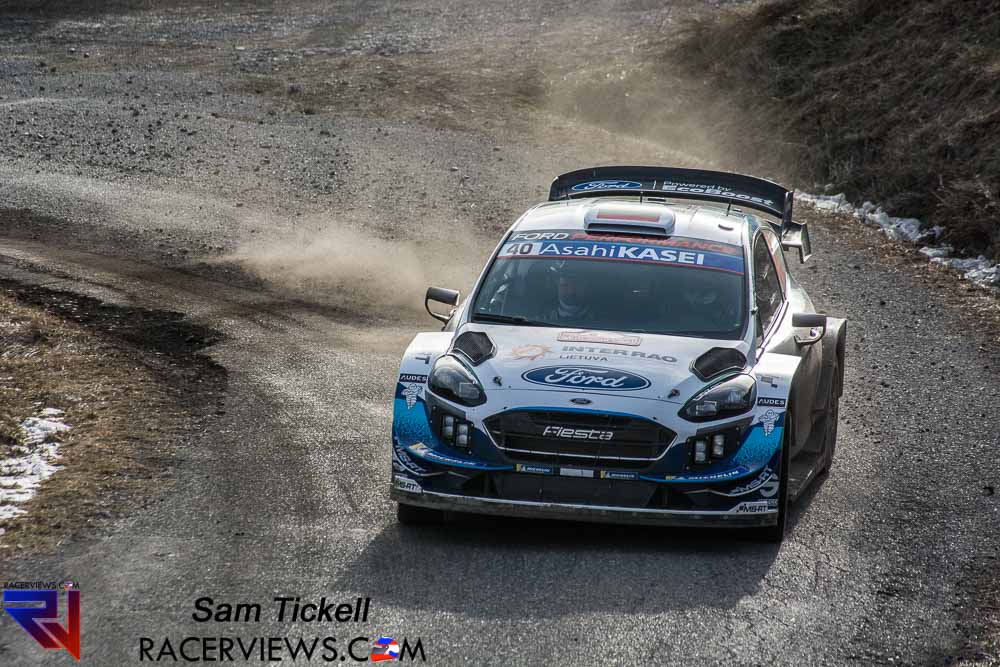 ---
By Sam Tickell, who was on location at WRC Rallye Monte-Carlo