Amended 2020 / 2021 Asian Le Mans Series Calendar: 
Race 1:  Buriram Chang International Circuit, Thailand
9 January 2021 (Children's Day)
Race 2: Buriram Chang International Circuit, Thailand
11 January 2021
Race 3:  Sepang International Circuit, Malaysia
23 January 2021
Race 4: Sepang International Circuit, Malaysia 
26 January 2021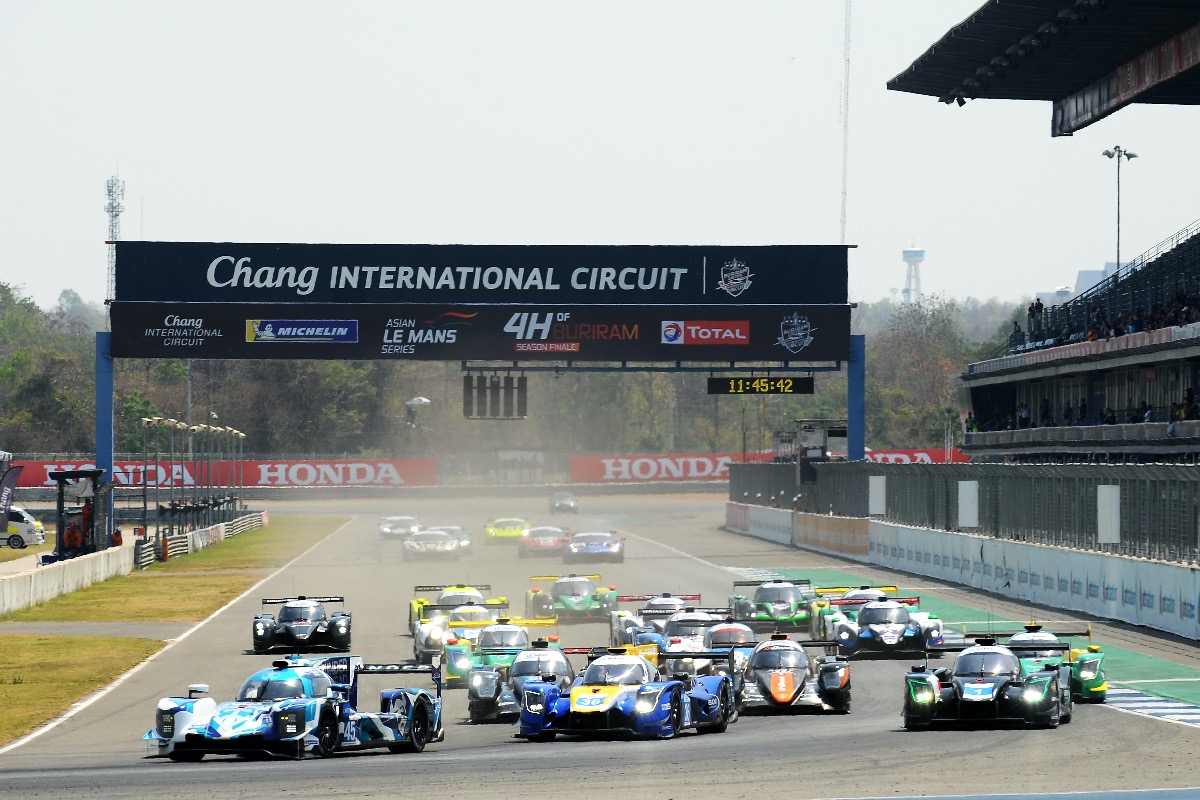 With continued uncertainty around the resumption of racing, and the easing of travel restrictions around the world, the Asian Le Mans Series has made the decision to significantly shorten the calendar. As a result, the season will be condensed to be an action packed three weeks of racing with two races each at the Chang International Circuit in Thailand and the Sepang Circuit in Malaysia, both FIA Grade 1 facilities.
These unprecedented times have meant the industry must be able to adapt, and the Asian Le Mans Series is taking these steps now to help ensure they are able to deliver another thrilling season.
Discussions about the best way forward for the new season have been ongoing with teams and partners since the end of the 2019 / 2020 season in February. This revised calendar has been made taking into consideration the time it will take teams to ship, (rather than airfreight), the cars to and from Asia, possible travel restrictions, and also cost implications.
The decision has been made in the interests of the paddock as a whole, whilst also taking every step possible to ensure the health and wellbeing of all involved.
The Series is of course very disappointed not to be returning to Shanghai, nor making its first trip to Suzuka in Japan. The Series has seen fantastic growth in its Chinese audience, and there was much anticipation about the Series first visit to Suzuka. Everyone is looking forward to racing at both venues as soon as possible.
Finally, the Asian Le Mans Series and the ACO would like to thank the Series partners, Michelin, TOTAL and AGILE, for their understanding and full support of the new proposed Championship structure.
Cyrille Taesch Wahlen, Managing Director of the Asian Le Mans Series:  
"Whilst it was our ambition to keep our 2020 / 2021 calendar as close to what we have done previously, it is becoming increasingly apparent that this may not be possible. Instead, rather than delaying any further, we have formulated a plan to deliver a Series that offers exciting and enjoyable racing in a cost effective manner, without compromising the quality of our organisation. This is particularly important for those teams who are struggling at the moment due to the shutdown. The new condensed season has received resounding support, and I am optimistic that we can deliver another great Asian Le Mans Series season."
Pierre Fillon, President of the Automobile Club de l'Ouest:
"The Motorsport landscape has been forced to make significant changes this year as a result of the impact Covid-19 has been having around the world. We are faced with challenges we would never have anticipated, and it is our responsibility to make every effort to ensure the health and safety of all of those involved. Our decisions not only balances that, but it is also the most sensible option in the circumstances. It offers a new and exciting package, and I look forward to enjoying the racing once it gets underway."