It was a great start to the final round of the FIA European Rally Championship for Team MRF Tyres with Craig Breen and Paul Nagle qualifying second at Rally Islas Canarias.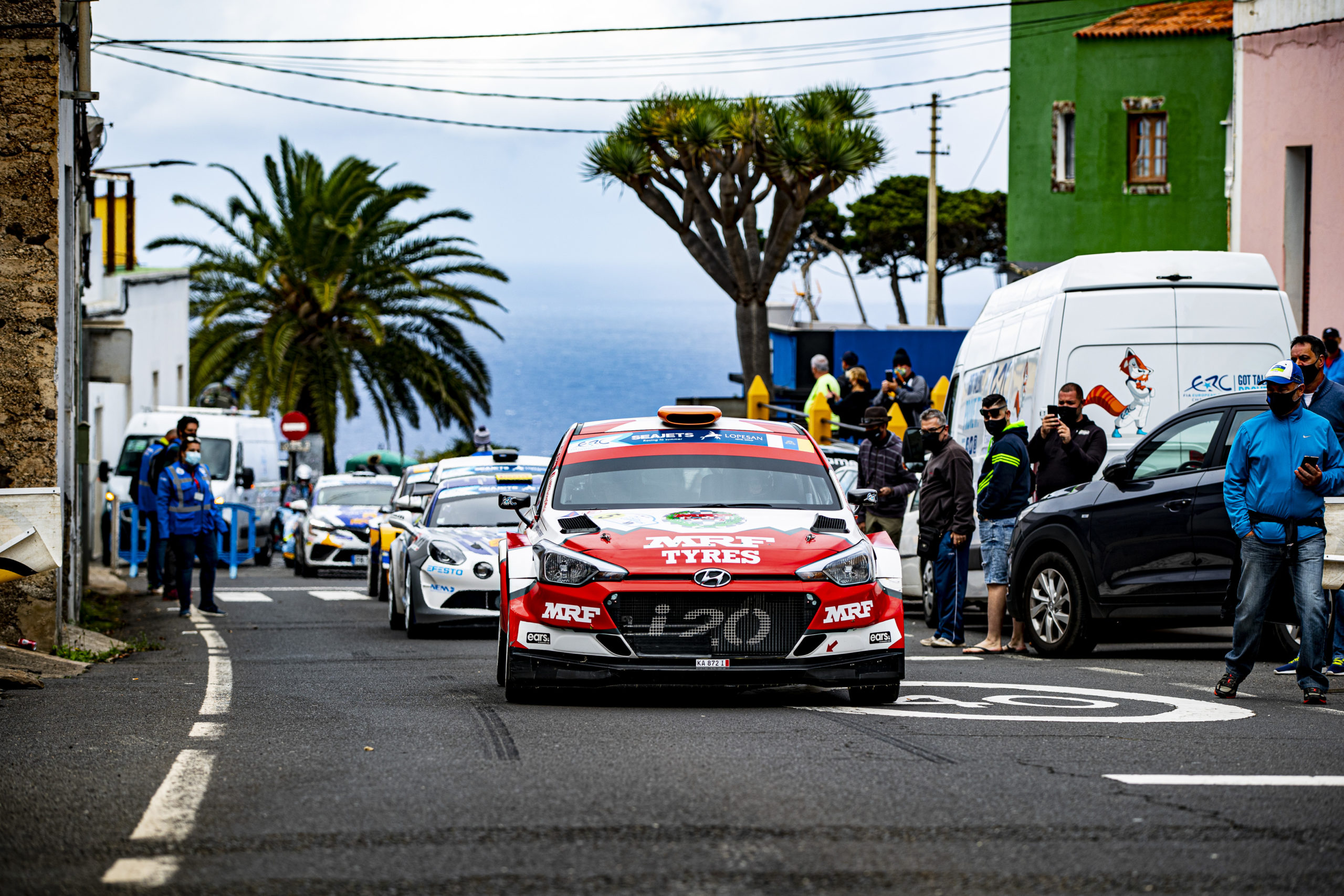 For this rally, the fastest 15 drivers get to select their starting position, always important in rallying.
The qualifying stage was held on the 3.45km Guia stage with strong and gusting winds making the stage more challenging than expected.
For Team MRF Tyres, a long day of testing on the preceding Monday proved beneficial with the Hyundai i20 R5.
Breen and Nagle set a time of 1:55.184, just 0.752 behind Miko Marczyk and Szymon Gospodarczyk.
Later, the top drivers were able to choose their starting positions in an event that took place in the Las Palmas Football Stadium on the island of Gran Canarias.
Due to his top qualifying time, Breen was second to choose and will start from 15th on the road. Given the nature of this rally, the road should get better after the top competitors go through.
The Friday stages see just over 99km of competitive action and nine stages with one opportunity for service.
The Saturday stages see another 101km of competition over eight stages in the north of Gran Canarias. In total, 201.79km will be driven at speed in the 2020 season finale.
The first stage gets underway with the 11.91km Valsequillo stage which will be live streamed. It gets underway at 10:19 local time or 15:49 if you are in India.
Stage eight will also be live streamed with the 12.95km Tejeda stage due to commence at 16:10 local time or 21:40 in India.
All nine stages of the loop are due to be covered by live radio and live timing available at www.fiaerc.com.
Follow Team MRF Tyres' progress on Facebook, Twitter and Instagram.
Quotes:
Craig Breen (Driver, Hyundai i20 R5)
"It was so nice on the stage. The testing and setup work that we did earlier this week worked well and I am glad that we were able to test the MRF Tyres on this smooth but abrasive surface."
"I have not driven on anything so smooth in ages. I am really looking forward to this rally. Again we are looking for data and development for Team MRF Tyres and we will push as much as we can."