It is the final round of the 2020 FIA European Rally Championship with the Rally Islas Canarias. The event is on tarmac but the roads are very different to what we saw last time out in Hungary. It is the final round of Team MRF Tyres' inaugural season in the FIA ERC and we talked to our driver, Craig Breen on what to expect this weekend.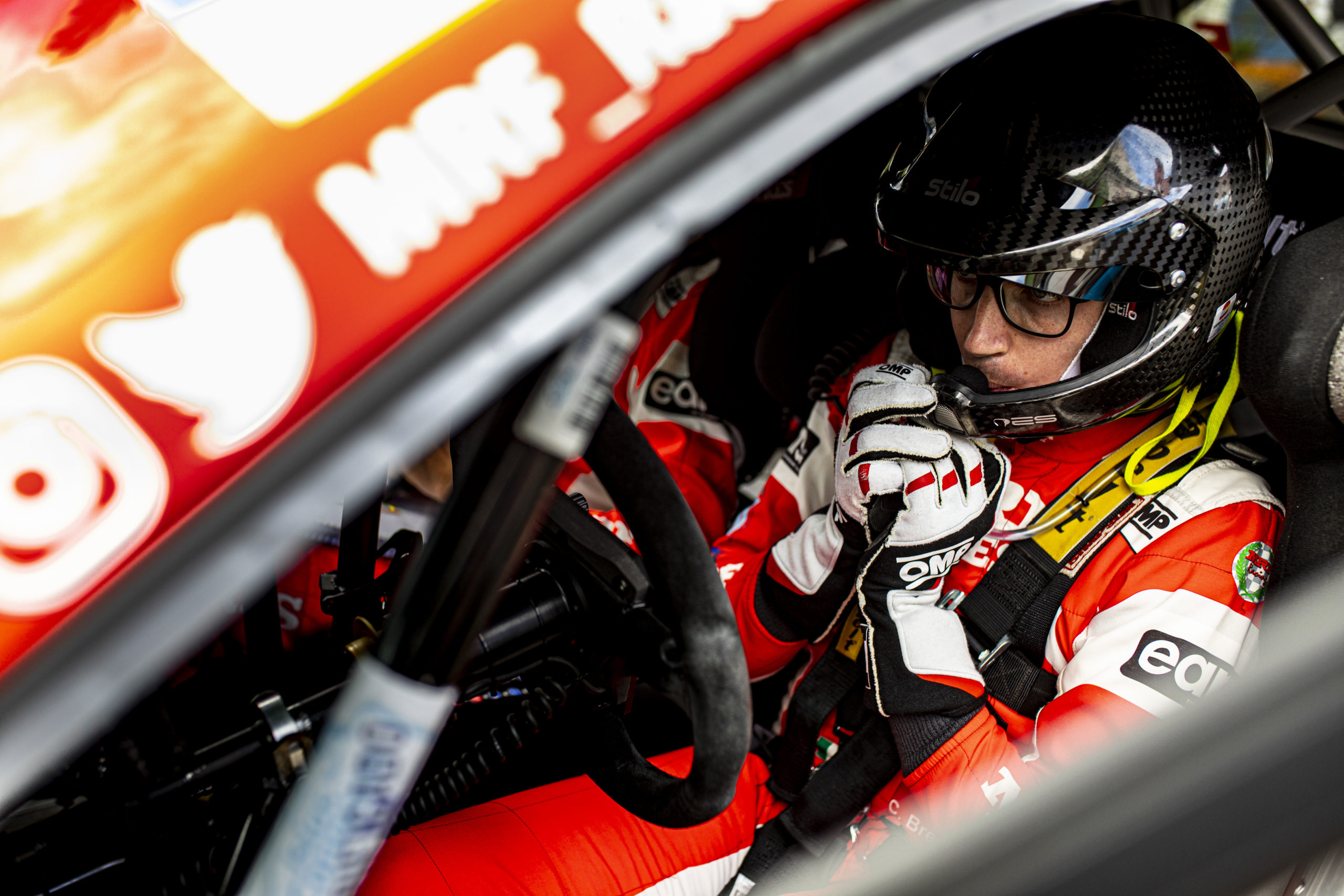 Team MRF Tyres: Craig, you have completed the pre event test for Rally Islas Canarias. First of all, how did it go? And what have you aimed to learn from this test?
Craig Breen: This is the first time we've really tested in conditions quite like this. Really, it is probably the most abrasive tarmac we've had and at this time of year it is strangely warm still. So, it's been interesting and we've tried a lot of different things. We've obviously been doing a bit more development on the tyre side. We have also been trying to develop the car to make it a bit more agile, a bit more racy for these roads, compared to the roads we found a lot earlier this year.
Team MRF Tyres: We have tarmac again this weekend but, a very different tarmac to what we saw last time out and in Hungary. What are some of the differences in how you make time on this on these roads?
Craig Breen: Honestly, it's very difficult to make any time on these roads. In Hungary, Fafe, and other rallies like that you can, you can stick your neck out in some narrow places, some tricky, some tricky parts where the grip is changing a little bit and there you can make a difference. But here, it's just like a racetrack. And the grip is very consistent from start to end. You just have to try and be as smooth and efficient as possible. Try not to overheat the tyre. It's a difficult rally in that respect. I am looking forward to it.
Team MRF Tyres: What are your expectations, this is still the first year for MRF and the development of the tyre?
Craig Breen: I think this  honestly is going to be one of the more difficult rallies, given the specifics of what we've seen in the past and how a lot of other tyre manufacturers have struggled here in the past to get the package right. Even with years and years of experience, it's been difficult. So coming for the first time it's going to be hard to get it right out of the box. But it's definitely going to be a learning experience. I think what we're seeing in testing, we've got a tyre that definitely works. It definitely gives us a starting point to work on these types of roads. Let's hope that we improve with every stage that goes by and we can take a lot of data.
Team MRF Tyres: We have 17 stages, some 200 kilometers, the weather is going to be a lot warmer than we've seen in previous rallies. So how do you manage and maintain and plan for a rally like that?
Craig Breen: When you're in the rally you have to try and manage the tyres. You have to be smooth and as efficient as possible. Try not to over think things too much. We have to try and set up the car to cope with the conditions as best we can. We have to be able to manage the tyres as best as we can. The surface here is very abrasive. However, once the event starts, we will push to do our best!
Team MRF Tyres: Finally, we see another spectacular lineup here in the FIA ERC. What's it like, running here in Europe for the final time this year against such a great field?
Craig Breen: It is a great way!  it's got good entries for the end of the year. I think a lot of people have been looking forward to this event. So it's going to be nice, looking forward to it and we will have a good weekend.
Team MRF Tyres: Thanks, Craig. Best of luck.
Craig Breen: Thank-you.
Follow Team MRF Tyres' progress on Facebook, Twitter and Instagram.