Chinese team Absolute Racing will return to the Asian Le Mans Series in 2021 with a two-car entry in the GT class.
Specific details of which GT cars and drivers will be revealed at a later date.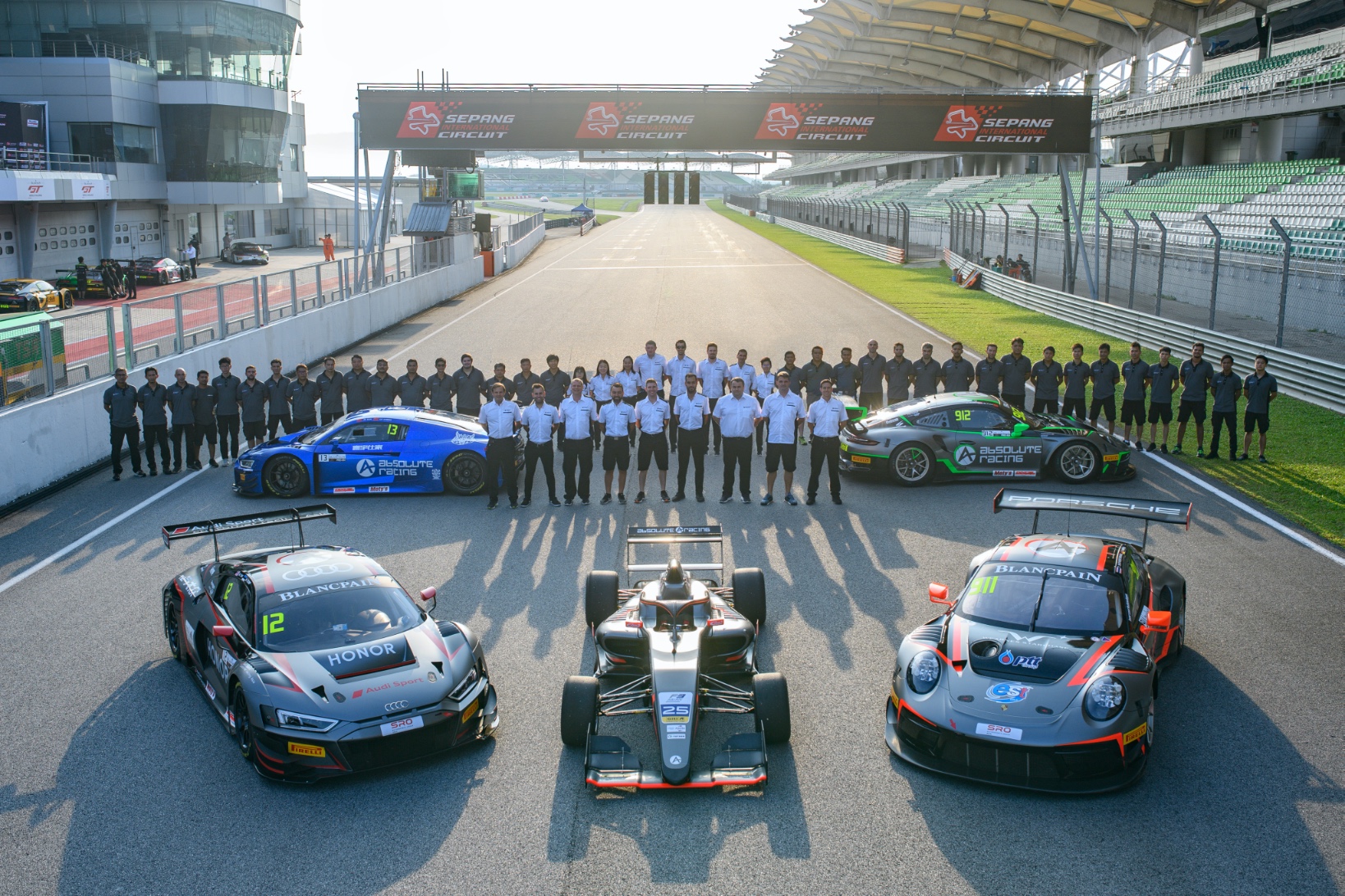 Founded in 2010 by experienced motorsport professionals Fabien Fior and Ingo Matter, Absolute Racing has since grown to be recognized as one of the most successful GT and single-seater racing teams in Asia with operating bases in China (Shanghai and Zhuhai), Malaysia and Thailand.
Absolute Racing is no stranger to the Asian Le Mans Series, finishing first runner up in the GT teams' classification in 2015/2016 season with one race win, and having taken part in selected races during the 2016/2017 season.
Due to the ever-evolving pandemic facing us all, the 2021 season will be held exclusively at the Yas Marina Circuit in Abu Dhabi. The series will comprise four races lasting four hours each on 4-6 February and 18-20 February.
Ingo Matter, Team Director, Absolute Racing – "We've always liked endurance, and everyone has such fond memories of our previous participation in the Asian Le Mans Series. In the world we live in today we are convinced that the 2021 Asian Le Mans Series season presents the right format for an Asia-based team with a global outlook like ours. We have been in negotiations with drivers, sponsors and partners, and we are expecting to have two GT cars on the grid at Yas Marina Circuit."
Cyrille Taesch Wahlen, Managing Director, Asian Le Mans Series – "We are very excited to welcome back Absolute Racing to the Asian Le Mans Series. The team has been hugely successful in Asia and they will be a welcome addition to what is shaping up to be a competitive GT Class."