Today it is Thai racer
Sandy Kraokaew Stuvik
who features on
#RacerViews
#FastFours
!
He is twice, and defending
Thailand Super Series
GT3 Champion, Vice-Champion in Euro F3 and Champion in
Euroformula
…
"1. My most respected rival would be Charles Leclerc, having raced with nearly everyone on the F1 grid, I was impressed by how quick Charles was in the feeder series compared to others.
2. My favourite car would be the Dallara F312 which I won the European F3 Open with in 2014. Current favourite is definitely the Audi R8 GT3 Evo.
3. Depends on the situation! I'll choose Chased as that means I'm ahead!
4. Without a doubt, Race. That's all a racing driver wants to do all the time!
www.racerviews.com/tag/fast-fours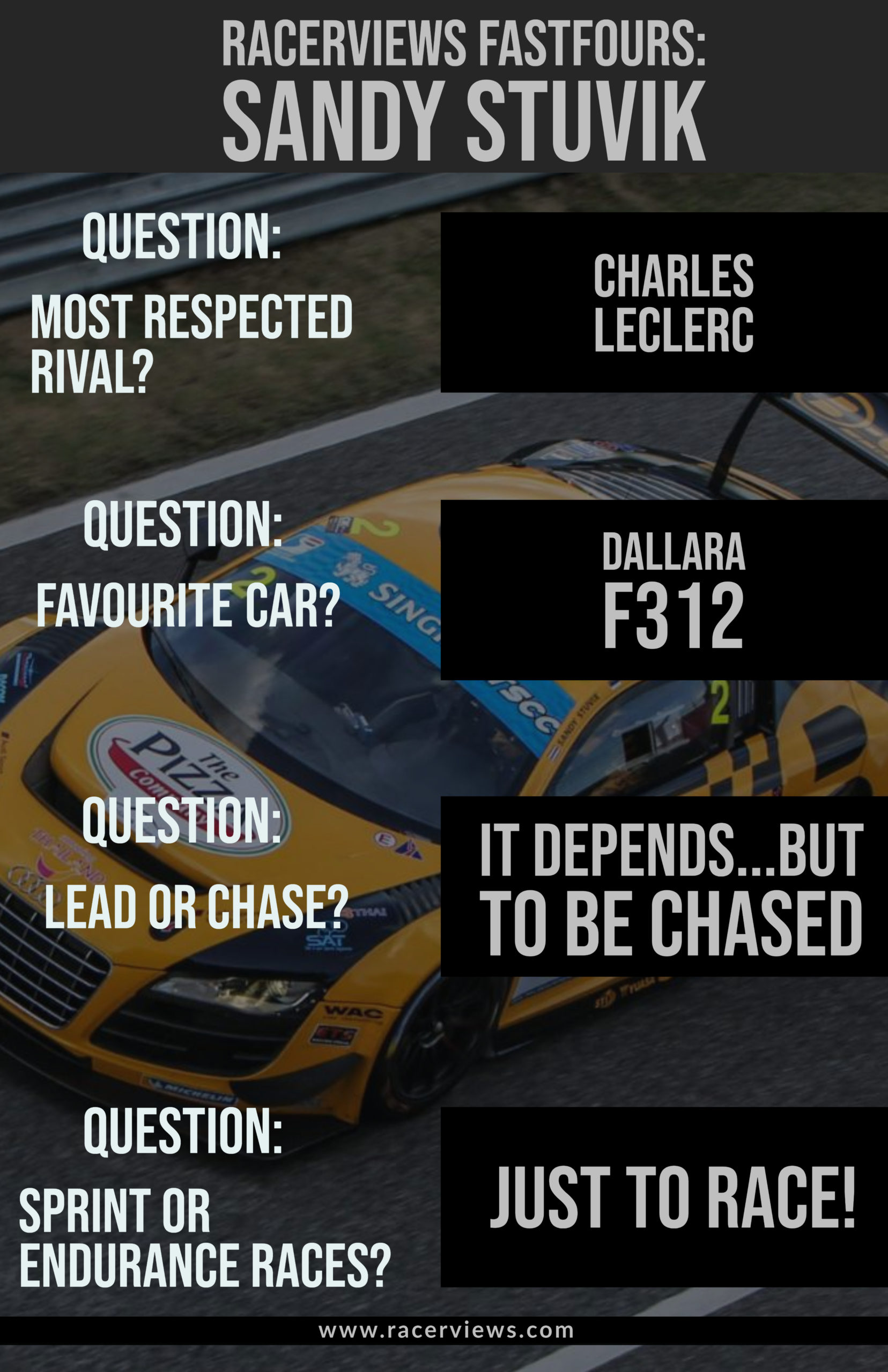 The RacerViews info
By Sam Tickell/Michael Ford
We are passionate, dedicated motorsport professionals.
In 2021 you will see us trackside and stage side with exclusive coverage of
The World Endurance Championship
The World Rally Championship
Belgian Rally Championship
and more!
We aim to bring you interviews and photos you won't see anywhere else. We don't aim to break the news, rather we aim to bring the voices of the racers to you and atmosphere of the event to you at home. Our social media presence on Facebook, Twitter and YouTube bring you more, a holistic experience. We partner with racers and professionals in the industry and give back where we can. If we can help you or you have a story to share, please contact us.
RacerViews has partnered with Championships, drivers and teams in the past. If you think we can help, have a tip or just want to say hi, please reach out.